Want some easy money?
Just head over to @pixresteemer, and give the latest dice roller an upvote. And... that's it!
Now, I don't know how exactly it works but I do know it's a nice money generator as I have won about half the times I have participated. Usually I give a 50 % upvote which is worth about 50ish cents.
And here's a screenshot of my latest winnings: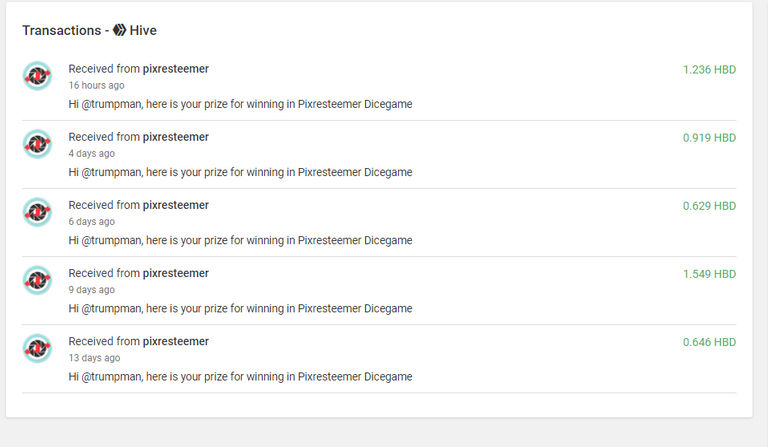 Not bad. Not bad at all! And don't forget, I am also earning rewards from the curation itself! There's literally no way you can lose money with this!
Here's the most recent post if you want to give it a try. There are still a few hours left to participate!
P.S.: To my understanding, the only limitation for the game is that your upvote must be at least 0.001$ worth and it must be casted after the 5th minute.
Posted Using LeoFinance