Today I have for you what is probably my favorite foreign silver coin! A Kennedy Half Dollar, minted in 1964. These coins started to be made in 1964 as a memorial for his assassination and various versions have been minted since then.  Later versions have less silver, or are made of other metals like copper and gold.
The one I have in my possession is the first generation, made of 0.900  silver and has a weight of  12.5 g. It's also quite big, with a diameter of 30.61 mm. 
It's nice. It's shiny. It's big. It has a great guy on it. It looks and feels like a real coin, unlike the shitty euros we have in my country: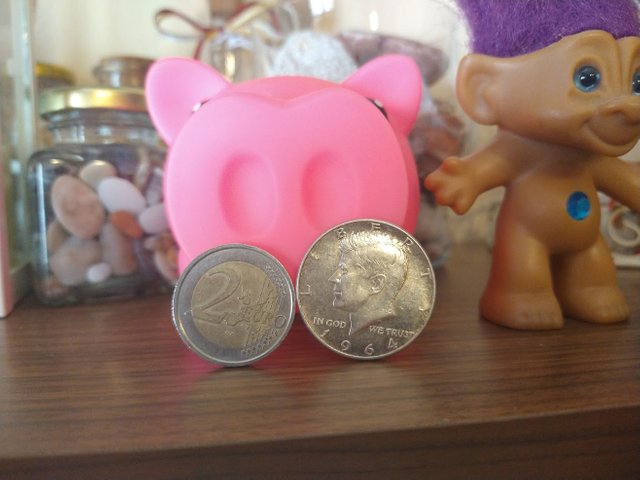 The other side also looks pretty cool, featuring the presidential seal of the United States. Imo, anything with an eagle looks badass, and the presidential seal is no exception!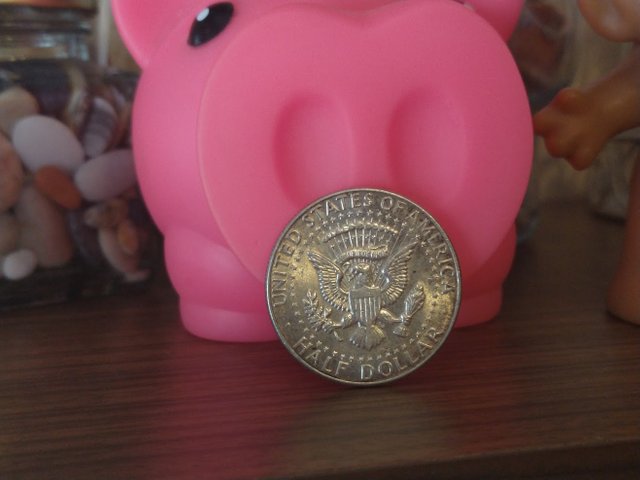 As I told you, this is one of my favorite silver coins and what's even better is that I didn't pay a single cent for it. I just stumbled on the pavement one day, which is highly unlikely since I live in Greece..LOL. Some poor fuck lost it, but at least its new owner is someone who really appreciates it XD
Anyways, that's today's treasure! You can visit wikipedia and numista to learn more about the Kennedy half dollars! 
Here are some more photos until we meet in the next treasure!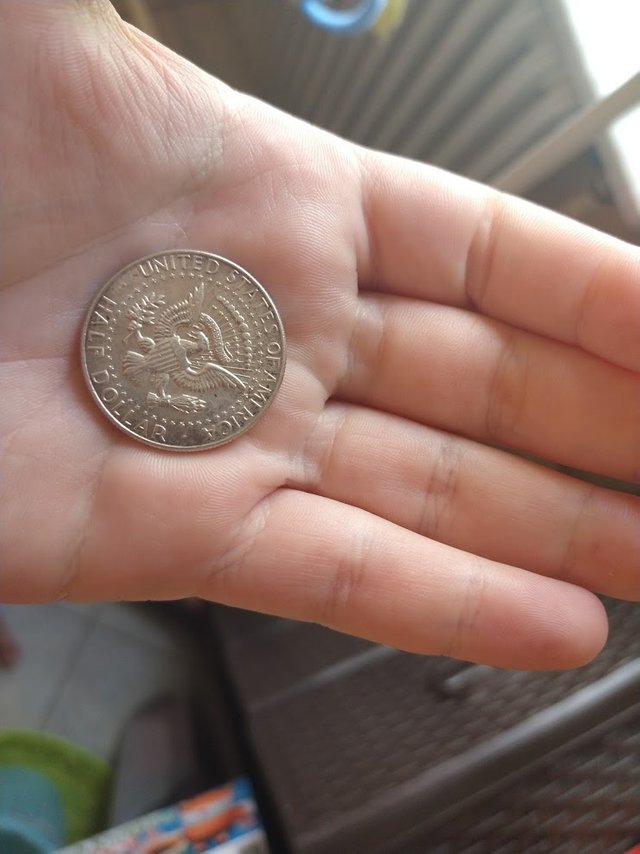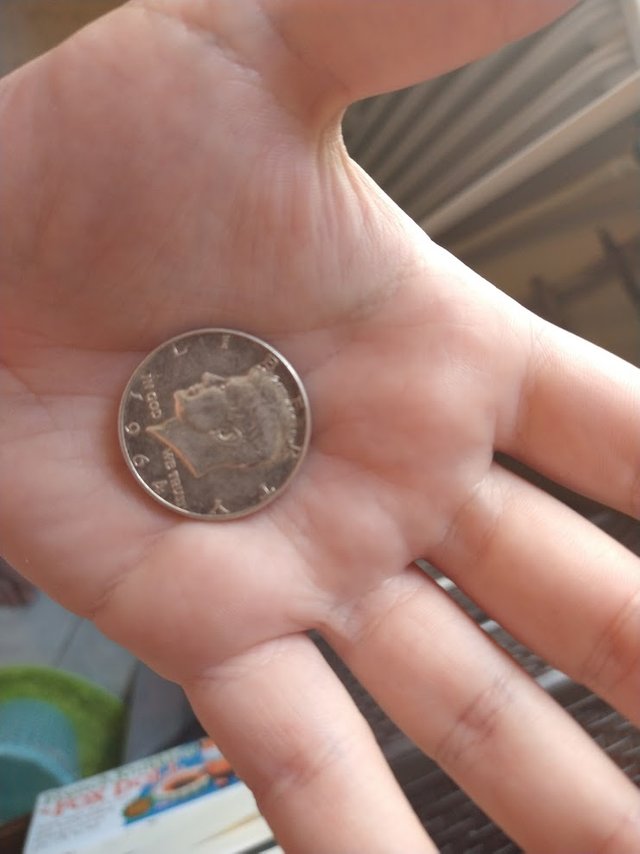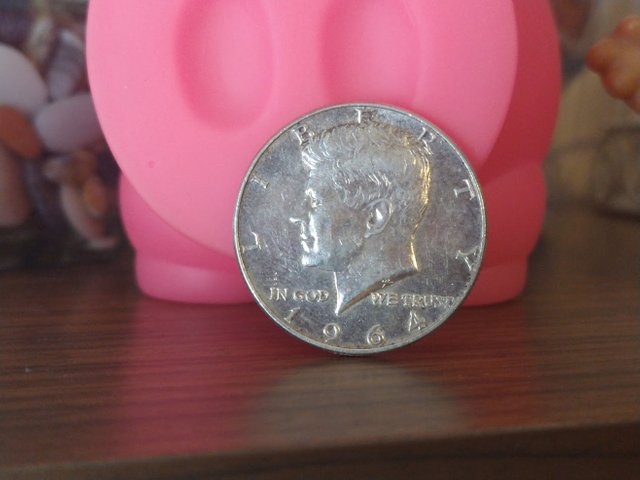 Enjoyed the post? Check out my other treasures !
All photo's by me, shot with Moto G8+ Plus, not free for reuse. Please contact me first. Or just be an asshole and steal them anyways. It's not like I am gonna sue you. Troll and piggy bank provided by my wife, @ruth-girl.
Posted Using LeoFinance