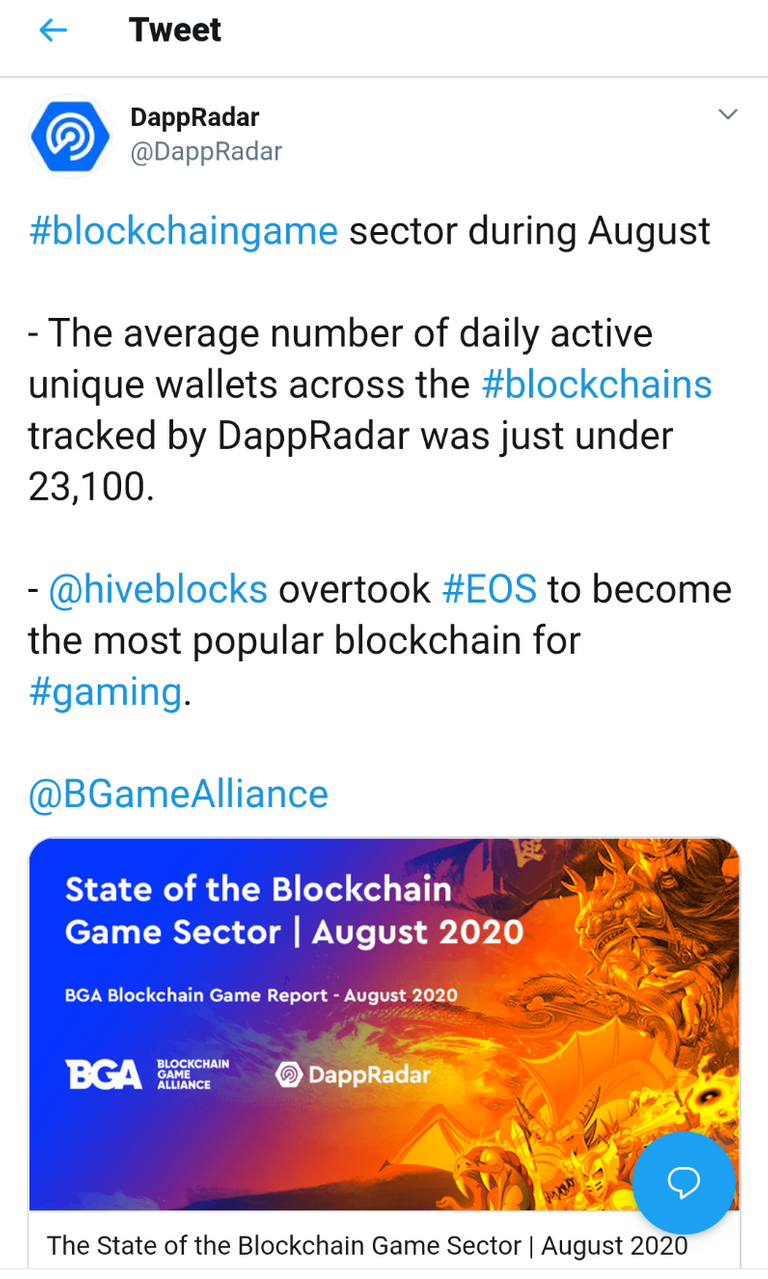 I believe the post title is pretty self explanatory! Here's a link to the whole article by dappradar in case you want to give it a read! And here's a link to the corresponding tweet! Be a good hive shiller and spread it around: https://mobile.twitter.com/DappRadar/status/1303656900538449921
I guess we have to thank @cryptobrewmaster for this win as their game is steadily rising on rankings or maybe is it some other hive game I missed?
Anyways.
Will this have an impact on price? I doubt it, lol. After all DeFi is what's hot these days apparently. But these small wins add up and I think eventually hive will get the recognition (and price valuation!) it deserves! Fingers crossed!
Posted Using LeoFinance