Here's a cool bounty campaign started a few days ago by Yobit: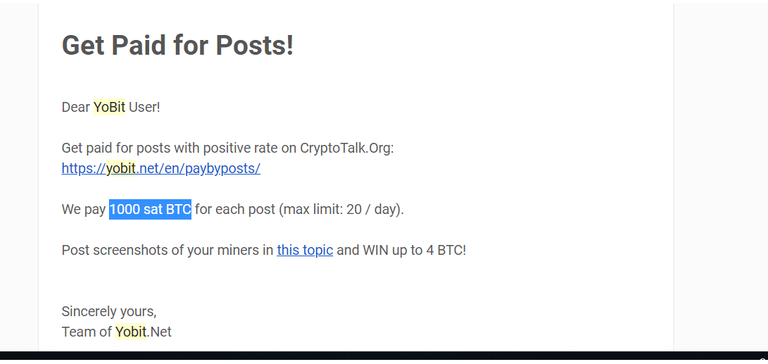 For more info just register an account at yobit and then click the cryptotalk campaign option after moving the cursor to your username. There you will find all the info you need to know: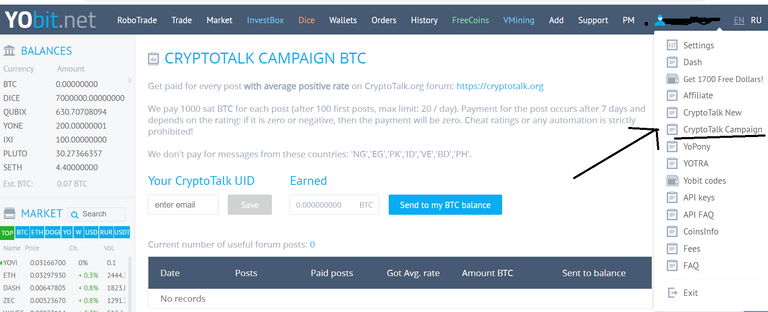 The tldr is that cryptotalk is the forum of the Yobit exchange, and they pay you 1000 sats for each forum post you make. It may not be much but it definitely pays way better than any faucet out there. And way better than most free bounties.
By the way, I had tried this campaign about a year ago with a lot of success. Maybe things have changed since, but chances are not. Here's a quote of myself from back then:
As expected, this bounty has attracted all kinds of shitposters from 3rd world countries and as a result the quality of the posts there is total shit. And believe me, shit is an euphemism. This place will literally give you eye cancer.
What this means is that even if you put minimal effort in your posts and replies, you will still fair 10 x better than the average shitposter there. Usually I spent less than a minute per post.
Here's again a link to Yobit. And yes, of course it's a ref link, lol: https://yobit.net/?bonus=ZdBqz
Posted Using LeoFinance Beta