Another amazing month for Travala!
Travala released today it's monthly stats in regards to revenues and other things, and boy oh boy, has it been an amazing and record-breaking month: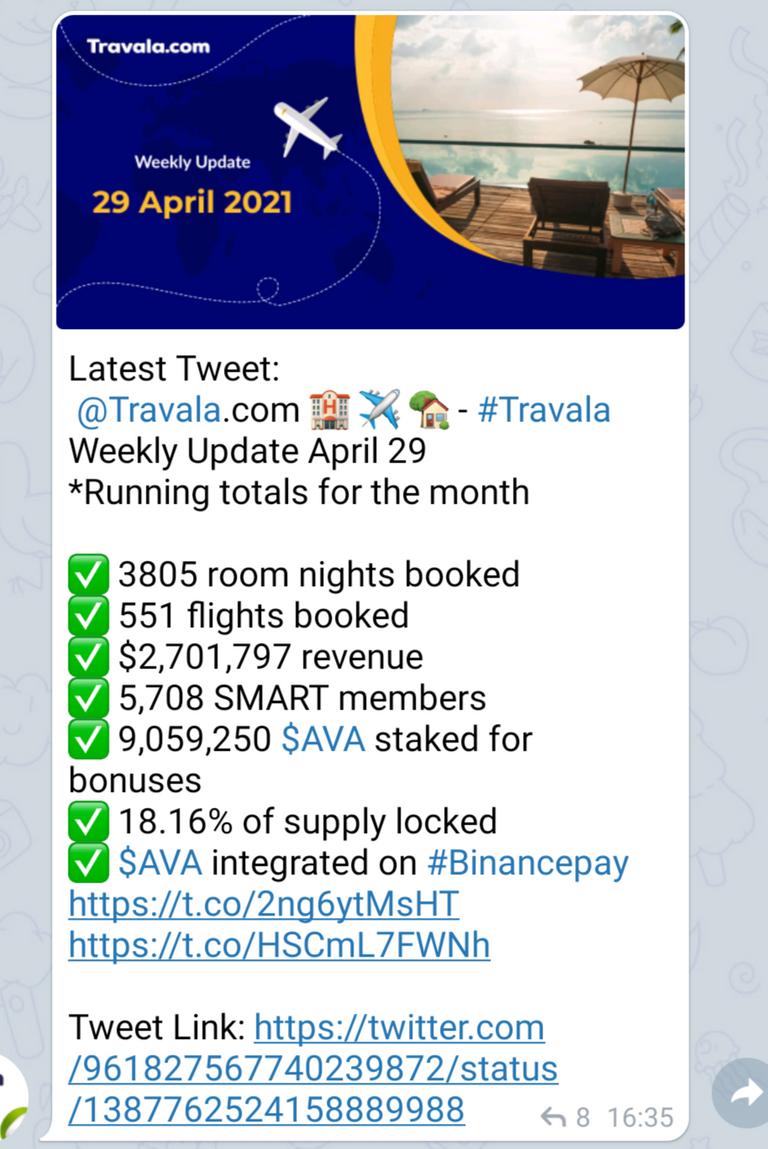 As a quick reminder, every month is s record breaking month for the company. For example last month the company reported revenues of about 1.7 million, as you can see this month, the growth has been quite stellar.
And with the revenues growing at such a stellar pace it won't be long before the tokenomics kick really hard. Tldr, travala uses 20% of its profits to burn the supply from the native token (Ava). But that's not only. Every time somebody books a room, a ticket or a flight they get 5% of their money back in the form of Ava. And since Ava has no inflation these tokens come directly from the market, with the company buying them again using part of their profits.
As long as the bookings go up the moon is almost guaranteed!
By the way, travala his promised some cool stuff for for the next couple months, including a tier one exchange, some sort of nfts magic , a new home supplier and travela offers getting listed on comparison sites.
The summer is going to be exciting 🚀🚀🚀
Posted Using LeoFinance Beta
---
---