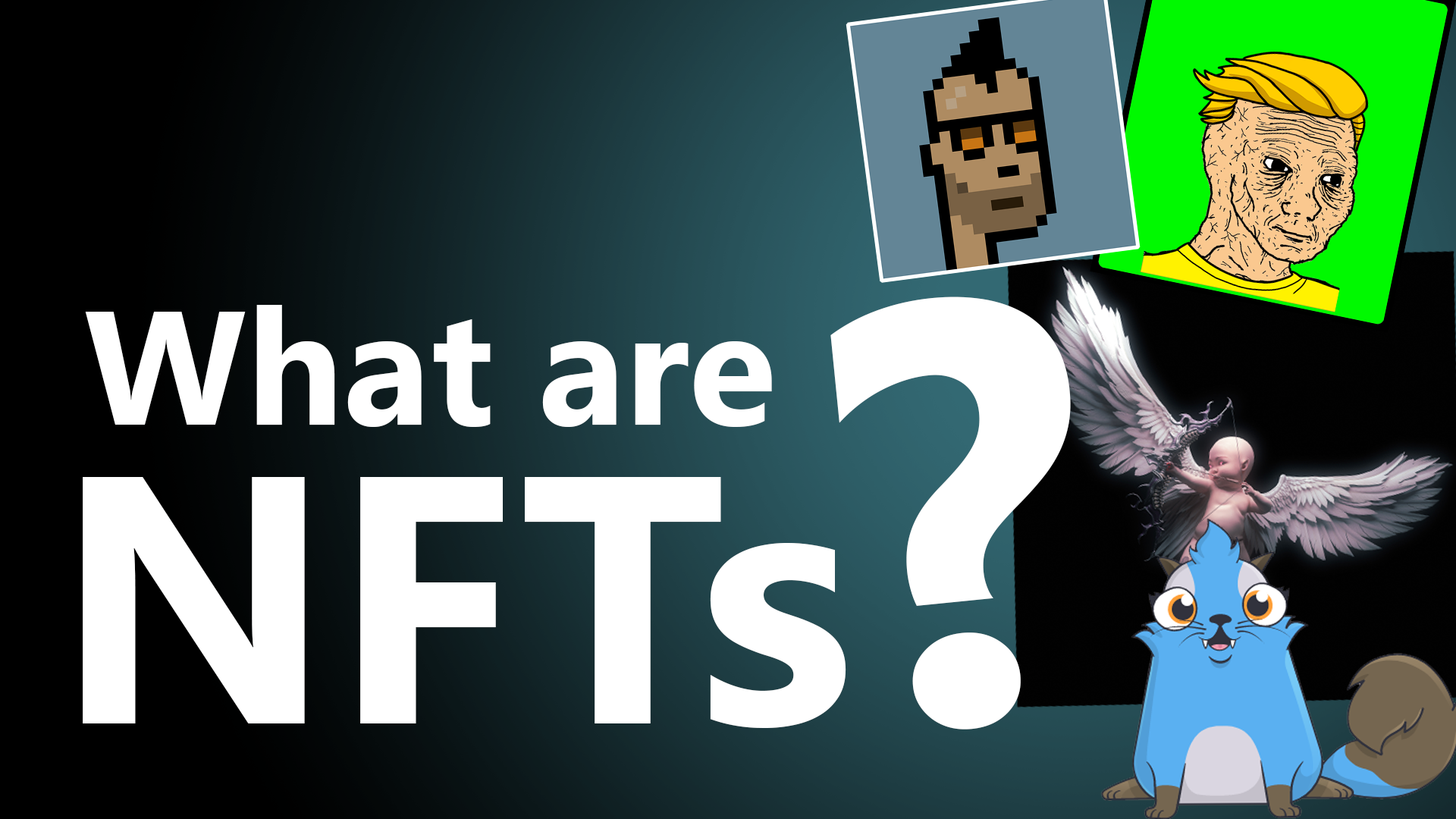 What does NFT mean?
Non Fungible Token. From wikipedia:
A non-fungible token (NFT) is a special type of cryptographic token which represents something unique;non-fungible tokens are thus not mutually interchangeable. This is in contrast to cryptocurrencies like bitcoin,
and many network or utility tokens that are fungible in nature.
Fungible is something that can be replaced, like 1 BTC=1 BTC. But 1 NFT≠1 NFT. All the NFTs are unique and original thanks to the blockchain. Since it's very different from cryptocurrencies, there's also less liquidity if you want to sell the NFTs.
If it's a bit hard to understand maybe this video will help to explain it with visuals:
Is there already a bubble?
Who knows. The first ones came already in 2017 and CryptoKitties were the most popular one, they are still on the market with high prices. But I don't think it's a bubble yet. If you disagree, let me know. I think we are just starting to see it pop up more in the mainstream. And I bet most of you reading don't own NFTs. If I am wrong and you do, let me know in the comments.
Where to get/buy NFTs?
There are a lot of platforms already to buy NFTs from.
PS! There are some even built on HIVE.
For art there is nftshowroom.com and for photos lensy.io.
A lot of platforms are built on Ethereum, so be careful with the gas fees, as they can be expensive currently.
Some biggest currently are:
You can read this article for more info about some platforms: https://dappradar.com/blog/top-7-nft-marketplaces-beginners-guide
From nftshowsroom I also got my first NFT.
This one: https://nftshowroom.com/trumpikas/collection/richardfyates_trash-for-life-in-the-haunted-honeycomb_virtually-worthless-nft-by-rfy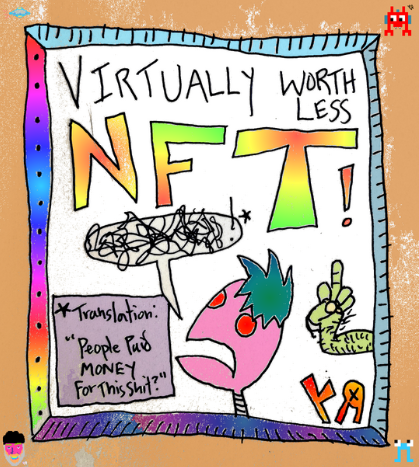 It's a funny one but also not too expensive for the first taste.

Getting more interested
A bit after that I went looking for more NFTs :D And I found one project that looked cool and promising and somehow had started just a few days ago. CryptoJaks - 1069 different Wojaks.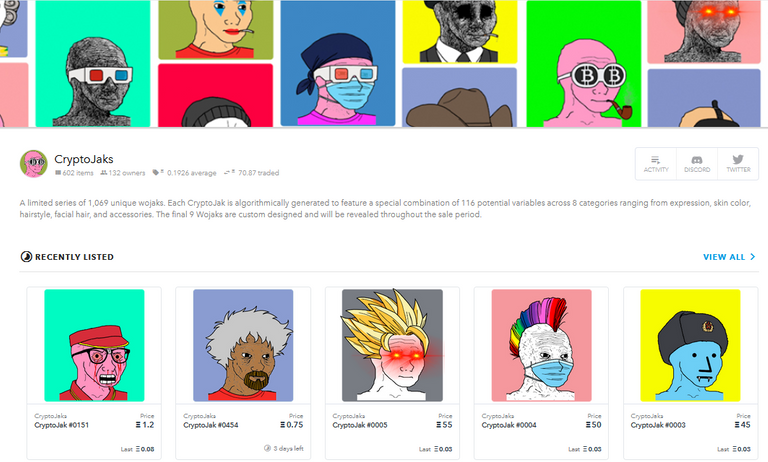 They are selling in batches and each new batch the price goes up a bit. Current price range is 0.25 ETH already. And some of the sold ones are already listed for much higher prices.
Weird yeah, that's how a lot of the NFTs are sold. Maybe I also got one?
Hype
It seems like there is a hype about NFTs, but I think the application of NFTs is just starting and in the future most of the things could also be sold as NFT. Maybe it will not happen, but it could add value and ownership history to things, that is 100% authentic thanks to blockchain.
Currently I think the best place for NFTs could be also in videogames. Games where you can buy skins, items or anything else, could use NFTs. So that you could more easily swap or sell the items you once bought in game, and even might make a small profit over time. There are already quite some games experimenting with it, some even on Hive again, but I want to see also the biggest games implement it.
As with anything there will be also trash NFTs and maybe even some scams? but the first originals and best quality ones will probably stay quite valuable in time.
Currently some of the popular art NFT launches I have heard of have been: Beeple, Grimes and Nike.
There's also some tokens that are focused on NFTs on coinmarketcap: https://coinmarketcap.com/nfts/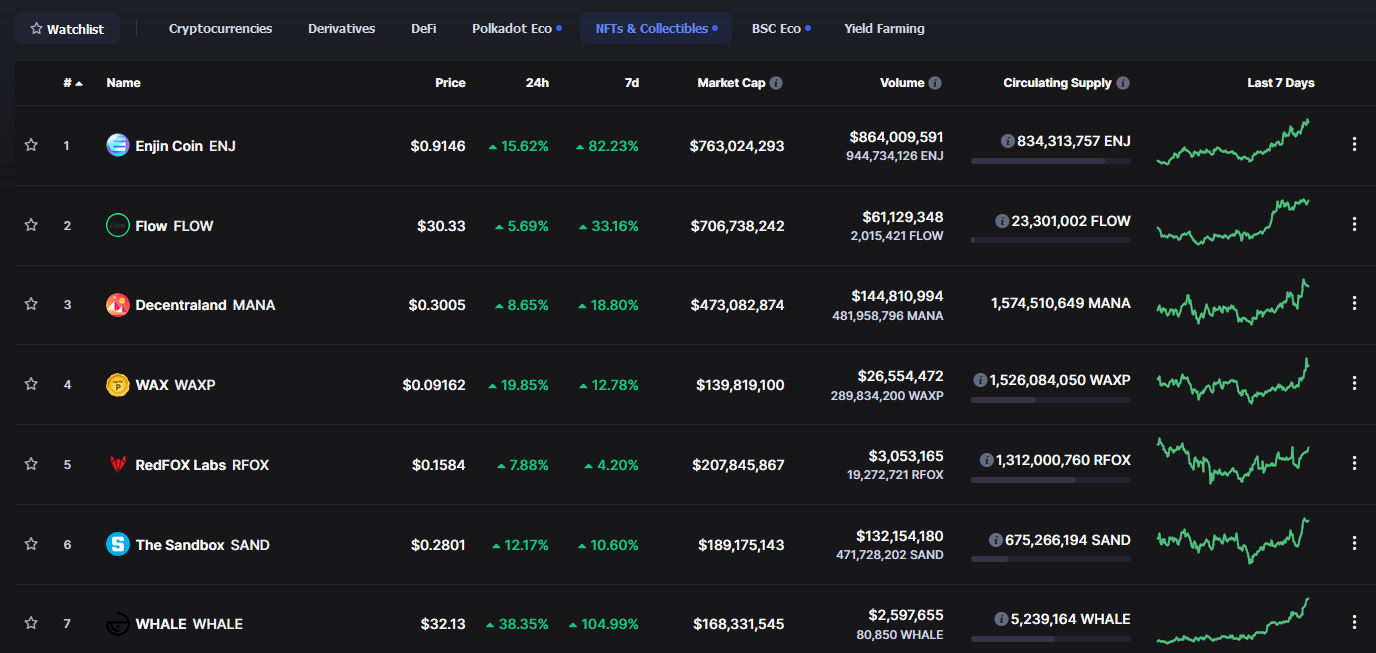 If this spiked any interest in you, then go and do some more research yourself to atleast know more about all of this. Thank you for your attention, and I hope you learned something new today. :)
Posted Using LeoFinance Beta