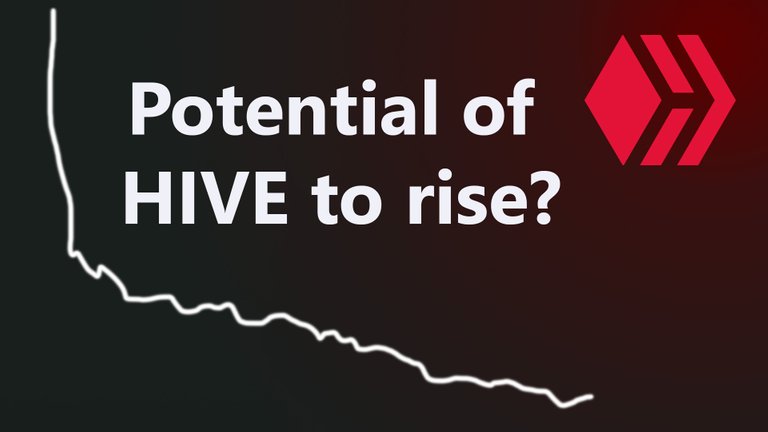 I recently looked at the Hive price chart and noticed how much we have fallen since the top last year.
But it's not actually a bad thing when you've been around for a long time. On lower prices it's a bit easier to gather more Hive than when it's more expensive.
When something falls, and then rises, the percentage it could or would have to rise from the bottom is multiple times bigger. Since the price can only fall 99.99% or 100% to 0, but it could rise in theory infinitely.
HIVE/USD
Here's the example - we are currently here 0.131$ (screenshots taken yesterday on tradingview.com ) 83.64% down from the all time high on 29th April 2020. Today we are already a bit higher than yesterday.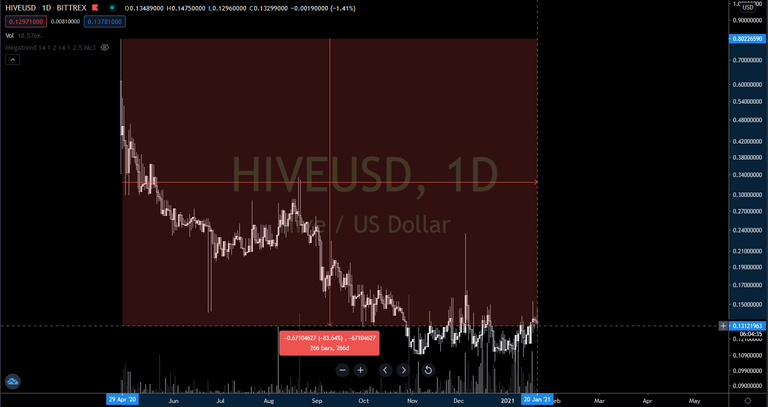 But if the price would go back to the all time high (ATH), then the potential to rise is 501%. This is something that is not easy to understand at the first sight. How can you rise more than fall, well it's basic mathematics. You have to measure it and see the numbers to understand it. If a real alt season comes, I think it is not unrealistic to see Hive again at these ATH prices or even higher.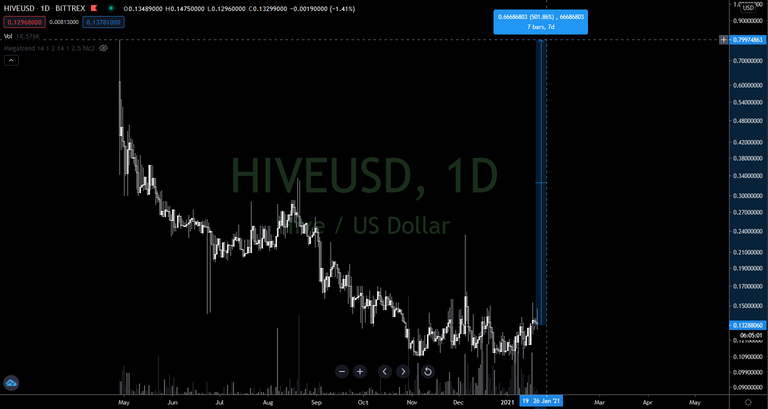 HIVE/BTC
Now let's also look at the Bitcoin pair for Hive. Here the things look even worse on the downside - 96% down from ATH. This means holding Hive has not been the best idea in the past year when comparing with Bitcoin.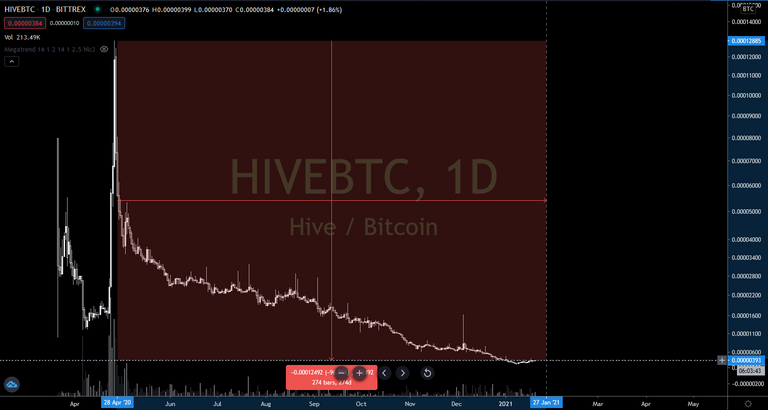 However things get completely different when you look to the upside in BTC. There needs to be a 3298% rise to get back up to ATH in BTC. Yes this is crazy big number, and seems a bit impossible, but this also shows, that there's a lot to grow if good conditions should arrive. This would mean 32x the value of Hive. Yes, still seems unreal, not a realistic goal, but time will tell.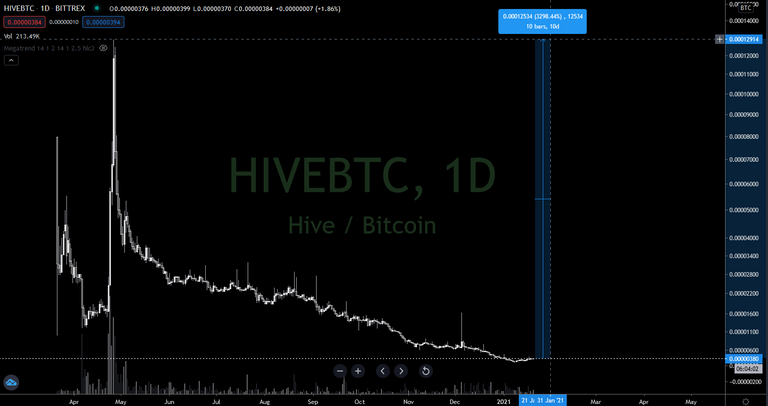 Today Hive is up 19% in BTC and 8.8% in USD since yesterday, so it seems like the train or rocket is starting to leave already. Ofcourse we could still go lower for some time, but not for too long, atleast that's how I feel.
Wrapping up
The conclusion is that if you have any spare money and you are on Hive and have not bought more, then about now might be a good time to get more. Or just use your brain and make an awesome post on Hive and collect more that way.
It might be a good opportunity to get more invested into Hive if you believe in the project and platform. Thank you for your attention and let's keep developing.
PS! This is not investment advice, use your own brain and do your own research!
Posted Using LeoFinance Beta