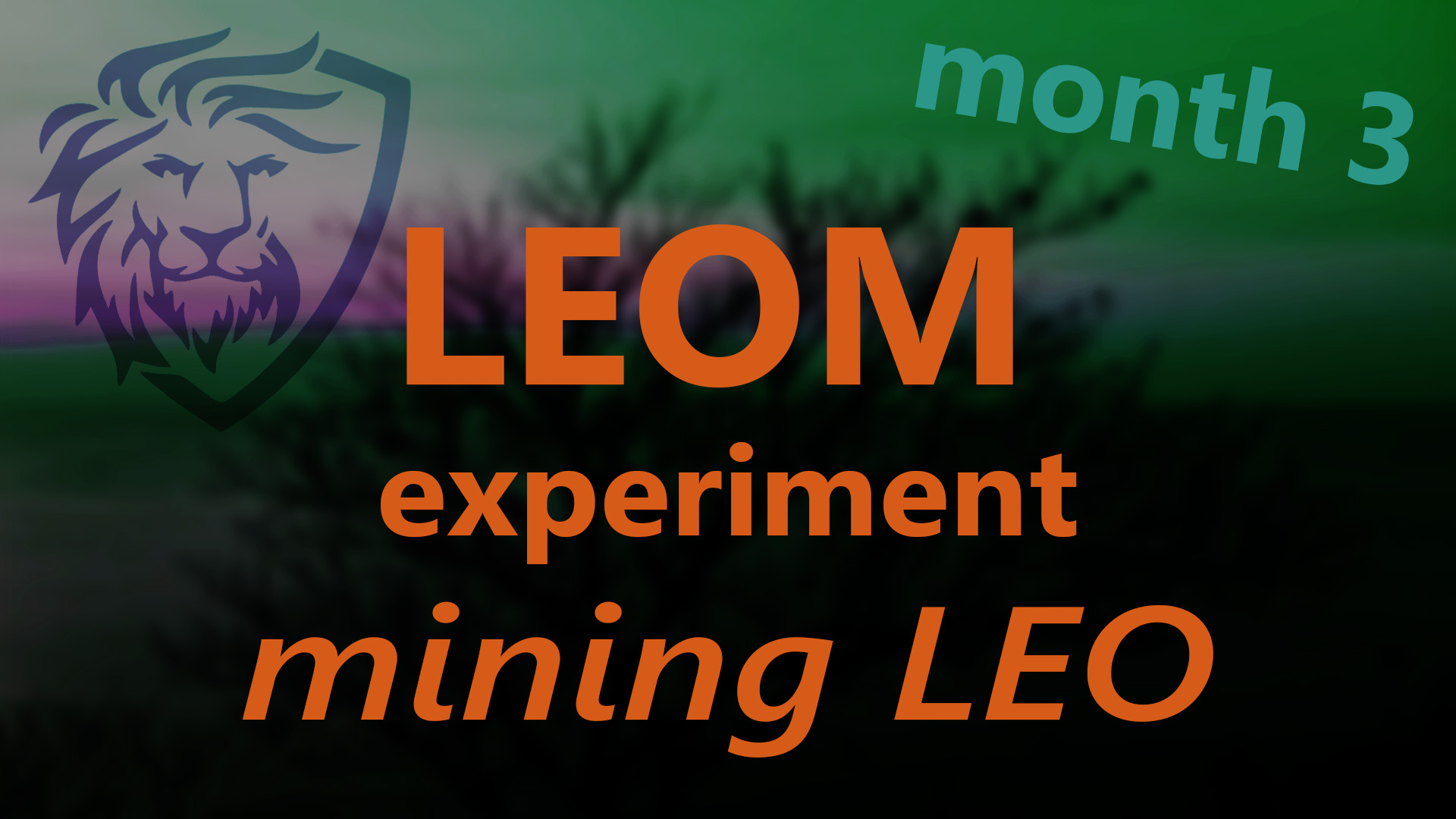 Another month has gone by, and the experiment has been going on for 3 months already.
The original miners cost was 2144 HIVE (2HIVE=1LEOM). So far more than 300 LEO has been mined during the experiment. If we would convert it into HIVE we would get 600 HIVE. That would be 28% of the original cost (in HIVE) We are on a path to get 100% return in HIVE by august/september 2021 when calculating in current prices. But this is not what reality is going to be like, so we will find out then.

The current prices of HIVE and LEO. Hive is at the same price as last month and Leo is up about 25%.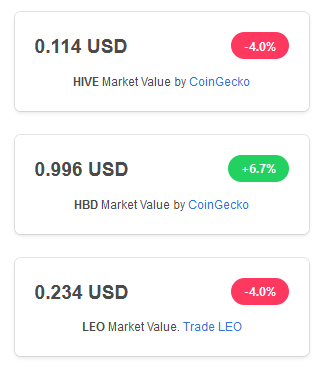 Same amount of LEOM as last month, didn't buy or sell. But a big growth of LEO - 1300 LEO staked now, and 31 in balance. This is 515 more LEO in balance and staked than last month. Bought some leo and some was mined.

The price graph of LEO on LeoDex, showing a nice continuous uptrend. Stable above 2 HIVE per 1 LEO.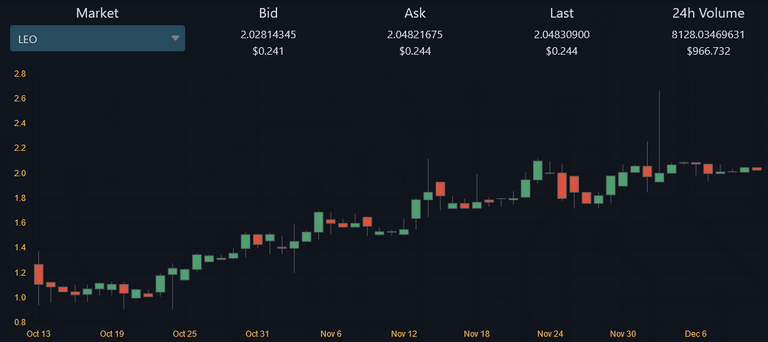 And the price graph of LEOM on LeoDex. Also going up slowly. Currently at 10 HIVE per 1 LEOM. It had also a peak at 15 HIVE per 1 LEOM, but has come down since then. At current prices buying LEOM, you would get a smaller % of return on investment, probably something around 20-25% in a year.
(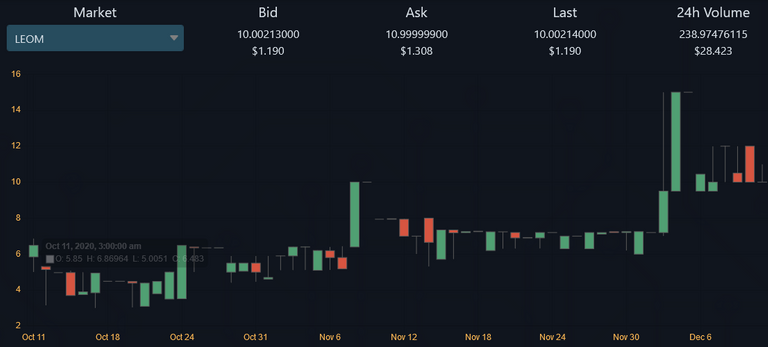 As seen on the Hive Engine table from hivestats.io, there was 121.69 LEO growth in the last 30 days in both curation, author and staking. And about 100 of those LEO-s was mined by the Leominer. 100 LEO is at current prices 200 HIVE. It's a bit less than last month in LEO, but more in HIVE, probably because of the RNG of the miners and it seems to me some owners of big amount of miners have been buying more, which would make sense why my miners are mining a bit less now. But still the amount mined is nice.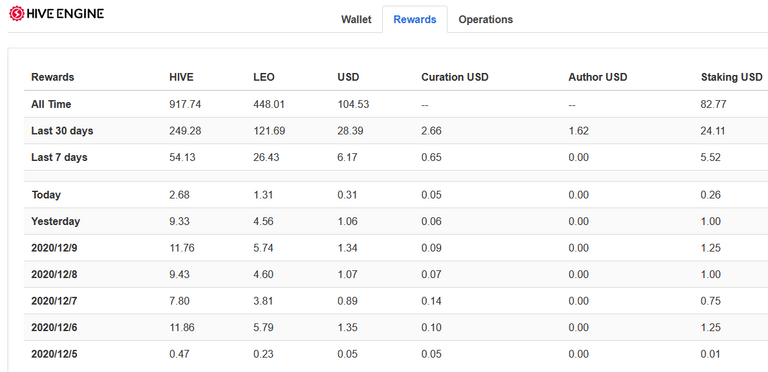 I think adding some sort of graph would be nice, but I only have one that has my LEO growth with additional buys. But better than nothing. I set a goal of 1000 LEO by end of 2020, and it's done already. Also the 3000 HIVE goal was just reached. Next goal is to collect 5000 LEO during the next year and also 5000 HIVE.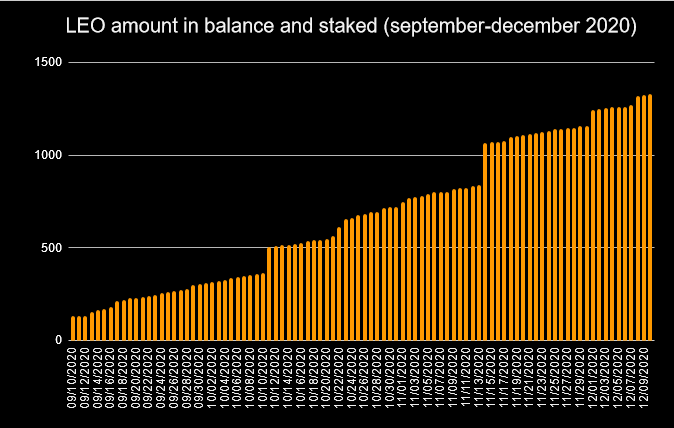 Let's keep going!

Posted Using LeoFinance Beta