Obviously I am joking since I am really enjoying from what I see on the charts today which I was expecting since more than 8 days already...
However, I don't know what to think about the present movements of the market since yesterday.
BITCOIN has rebounded exactly at the level I was expecting to, despite I distributed a couple of Buying orders just between 8200 and 8100 USD which have been not filled, I am glad to have bought a few entries between 8200 and 8500 USD.
But the Volume does not changed so much since already some days ago. Bitcoin is moving around 25 Billion USD a day in volume, which is good, while in the last run was moving around 40 Billion USD...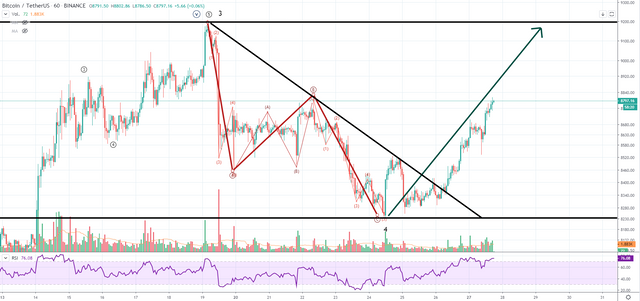 That's why I am a little bit concerned, but, don't worry, just a little.
What is important now is to break the "Achilees Heel" around 9200 USD, and, man, if that happens I think that the next step will be the projection of this on-going INVERTED HEAD and SHOULDERS: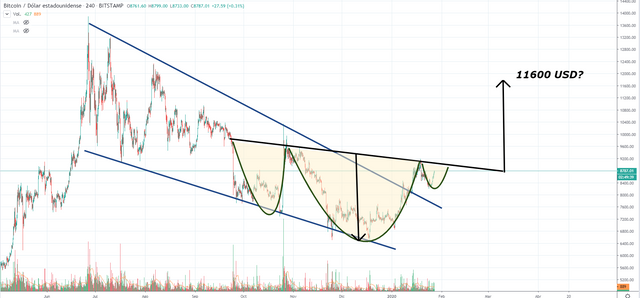 Let's see if the Volume increases positively and accelerates the price action upwards...
...We need some adrenaline here!!!!
Which is your strategy? Are you buying, selling or simply observing?
Enjoy!
---
*Disclaimer: This is just my personal point of view, please, do your own assessment and act consequently. Neither this post nor myself is responsible of any of your profit/losses obtained as a result of this information.
---
---
Btw, this is my third entry on @whatsup milk challenge .
Posted via Steemleo