I don't play Futures on the KRAKEN Exchange but anyway, this is something that does not happen so often and it is the LIQUIDATION that traders on KRAKEN FUTURES have experienced in this last drop.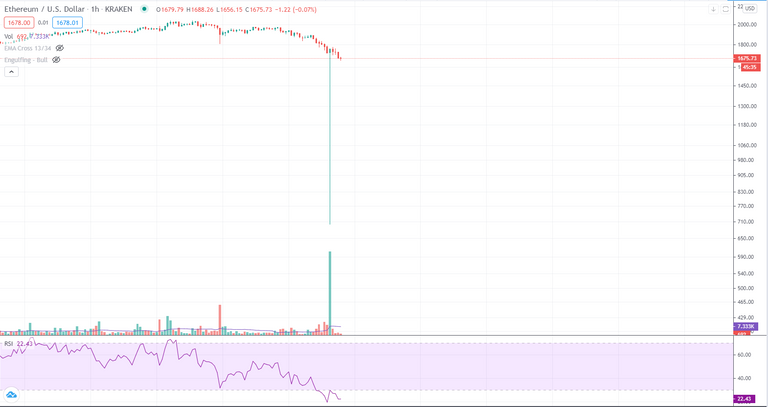 No way. There is no way to escape from this candle which, in a matter of 5' put the price of ETHEREUM at 650 USD, starting from 1700 USD...unless you set a stop-loss of course.
This massive candle of 60% fall in 5' liquidated all the longs independently of the leverage used, even also those leveraging X2 to the longs...
The comparison with other exchanges is unbelievable...
At the very same moment that KRAKEN was pushing the price of ETH down more than -60%, on BINANCE the fall just reached -9%, landing on 1550 USD...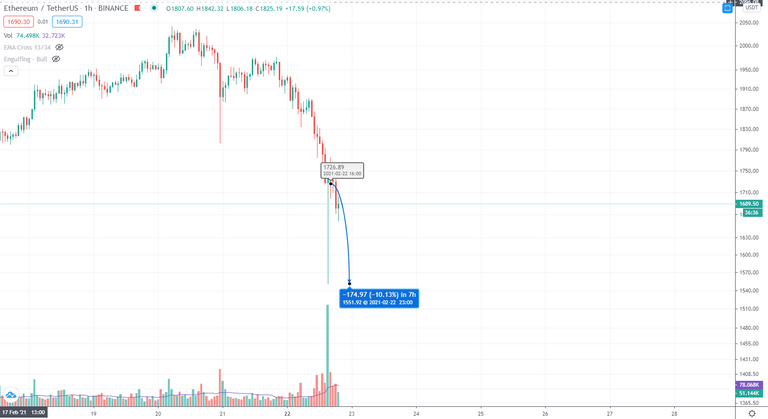 LESSON LEARNT: Never use KRAKEN for trading FUTURES... well, IMO, we shouldn't use KRAKEN for anything at all.
---
*Disclaimer: This is just my personal point of view, please, do your own assessment and act consequently. Neither this post nor myself is responsible of any of your profit/losses obtained as a result of this information.

---

Posted Using LeoFinance Beta