RE: Market Watch: Scraping Rocks at $28k
You are viewing a single comment's thread:
But I wonder how it could hold at ~27k? I mean who would buy at that range?! You'd basically buy at a confirmed head and shoulders pattern as well as a death cross. Don't think there are so many courageous people out there :D
There is literally no support at under ~29k until 23k.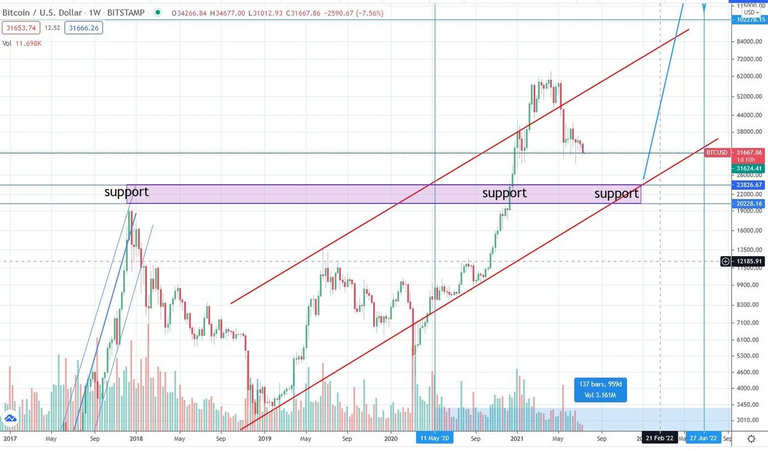 ---
---