Good day Hiveians!
Join me in analyzing the crypto markets!
This was the set up back then. The two circles mark the identified fractal which has repeated almost in the exact same way.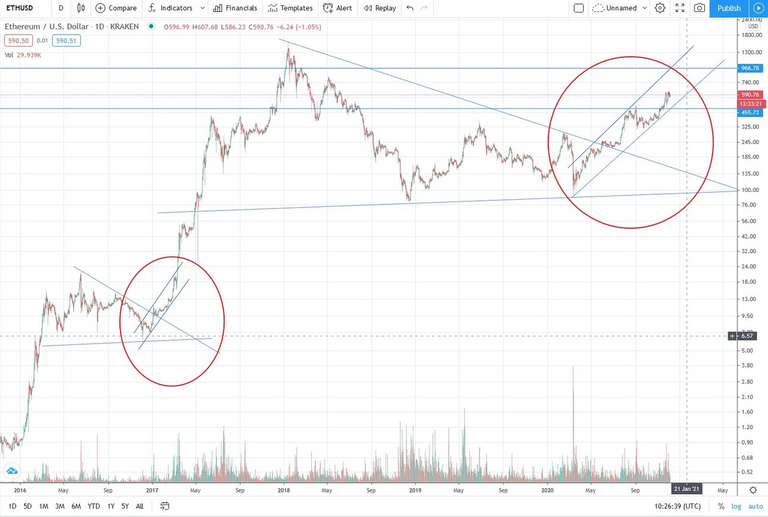 Here is the close up: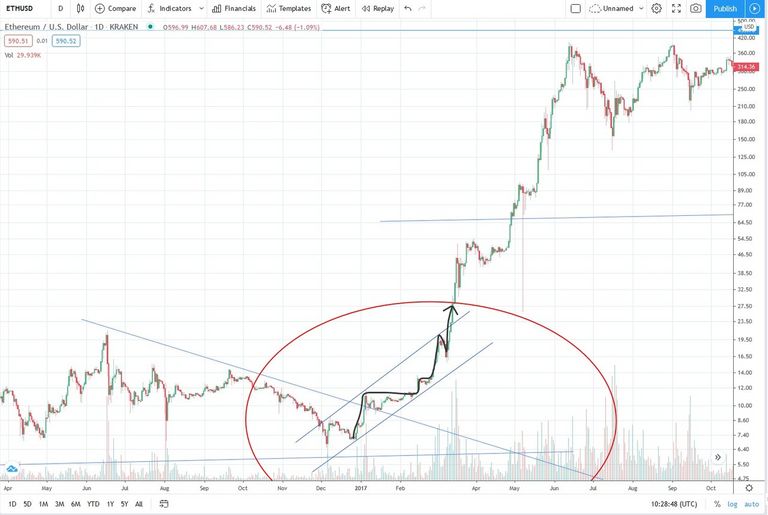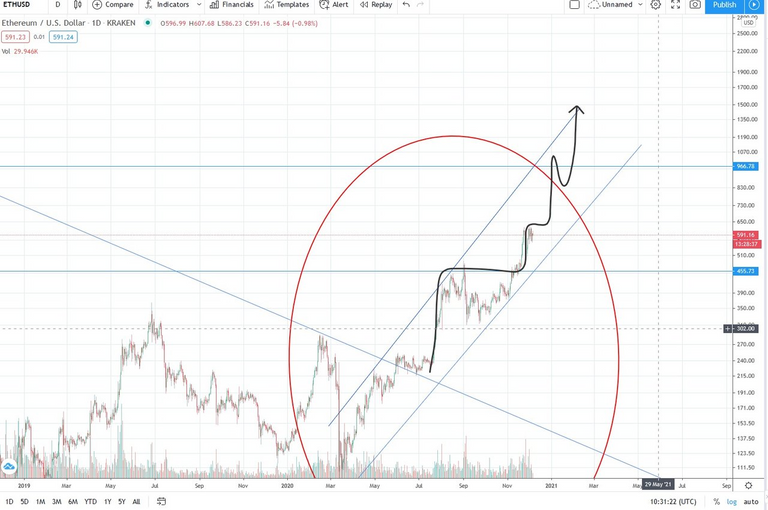 Notice how we cannot predict the exact price ranges, but rather the general development of price. This is the current chart, spot the similarities? ;)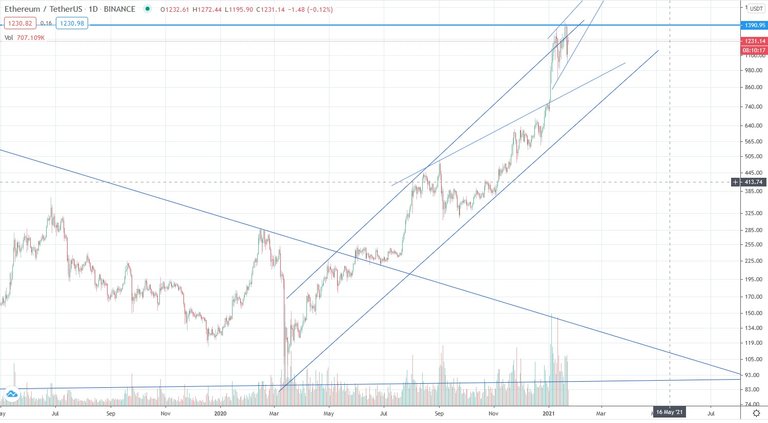 So what will happen now? If you take a look at the first chart you can see that ETH is about to explode. The next price target is 4k. The level is estimated based on the past price movement. Furthermore, we can make the prediction that Bitcoin will continue to move lower during this time (like in 2017); although it will catch up). In other words, I am expecting BTC to go to 20-25k with ETH going to 4k. It may sound incredible, but further hints of this potential development can be seen in the ETH/BTC pair: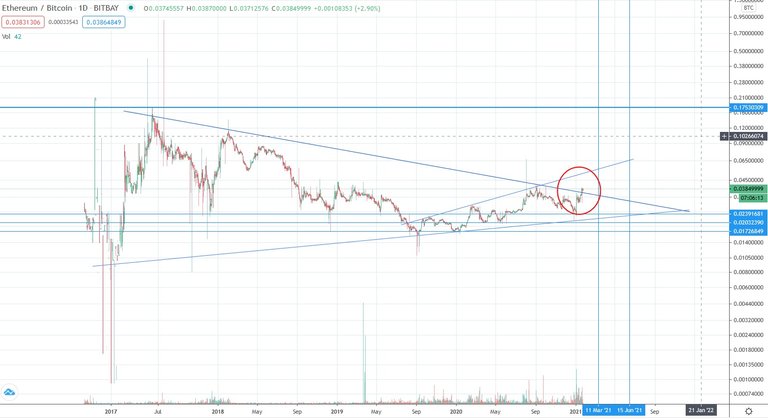 As you can see, ETH broke out of its very long triangle, signalling a strong impulsive wave to come soon (or is already happening).
---
As a general reminder: Please keep in mind that none of this is official investment advice! Crypto trading entails a great deal of risk; never spend money that you can't afford to lose!

⛅🌦🌧🌦🌧🌨☁🌩🌦⛅🌧☁🌤🌥🌪🌧🌨🌩⛅🌦☁🌤🌥🌤⛅🌤⛅🌦⛅

⛅🌦🌧🌦🌧🌨☁🌩🌦⛅🌧☁🌤🌥🌪🌧🌨🌩⛅🌦☁🌤🌥🌤⛅🌤⛅🌦⛅