i have nothing against orinoco BUT I DON'T UNDERSTAND WHY SO MUCH QWQ
In advance I want to let you know that this post is from my point of view as a customer of this site.
and I speak from my reality as a Venezuelan and the pain of paying 10$ or more fee to change hive/ HBD.
paypal and I don't even want to think about those who exchange BTC.
it is worth mentioning that when I started using orinoco the fees were not so high.
if you know of another platform that exchanges paypal to bs honestly, fast and at a good fee please let me know in the comments.
as if living in venezuela wasn't enough, cryptocurrency exchange websites don't help at all.
This is how I feel every time I make an exchange on Orinoco.io. 😒 XDDD okno
🤡 🤡 🤡 🤡 🤡 🤡 🤡 🤡 🤡 🤡 🤡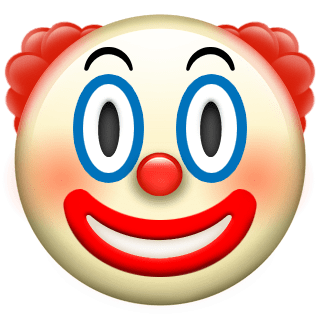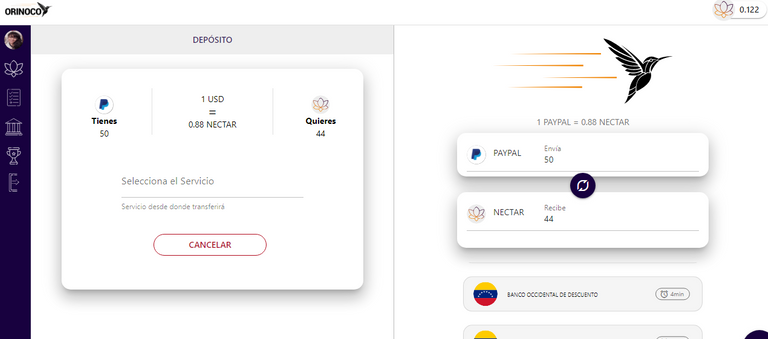 i want to change my paypal balance to bs
or keep that paypal balance subject to a value that does not change, in this page is the "nectar" a currency that its value is 1$.
1 nectar = 1 $ 1
great ... I understand up to here ... that of my 50 $ they charge me 6$ fee for changing it to nectar (which still seems very expensive to me).
in this first step ... out of 50$ I get 44$ in nectar ... ok
in order to get bs i need to convert paypal to nectar and then nectar to bs
....
and when I go to change from nectar to bs they charge me again another very high fee.
in the image below you can see in the box on the left that the quotation of 1 $ in my country is 1.828.660 BS and next to it I have the calculator 44$x 1.828.660 of NECTAR should be
80.461.040 BS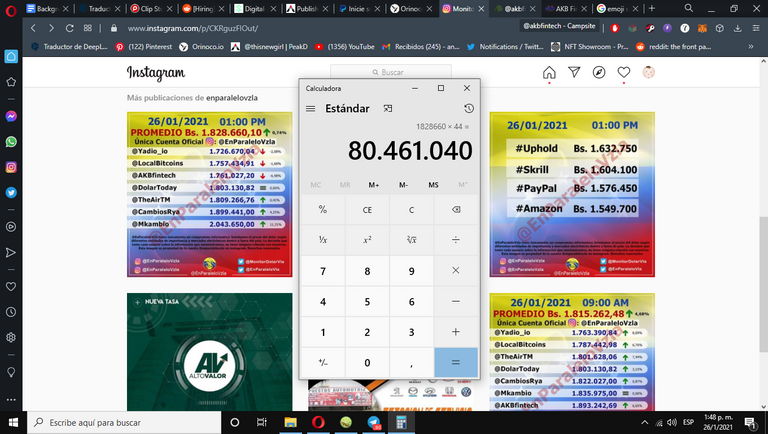 BUT QAQ
this
is what I end up getting ... from my earnings and my effort working and making commissions like there's no tomorrow
wtf orinoco D: ????
76.698.024.79 .....
this is what ... again i am charged for changing paypal to nectar and from nectar to bs
(you can't switch from paypal to bs directly)
3.763.016= 2$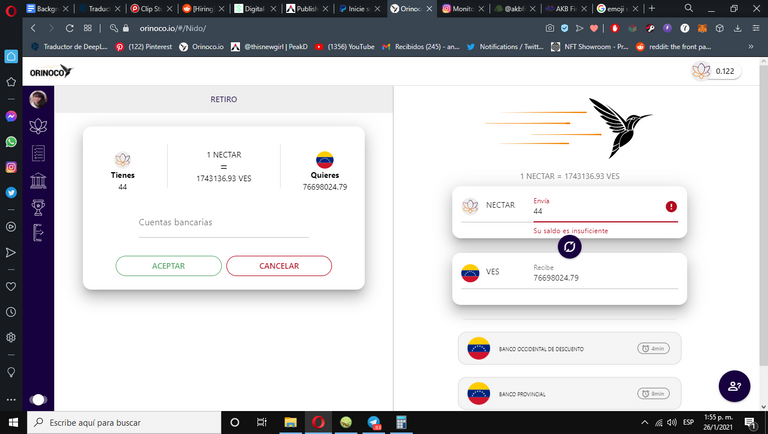 help lol is this ok????
is it really the most economical and reliable?
I have my doubts because of how it was before ...
or maybe it was because I withdrew less amount of money in hive