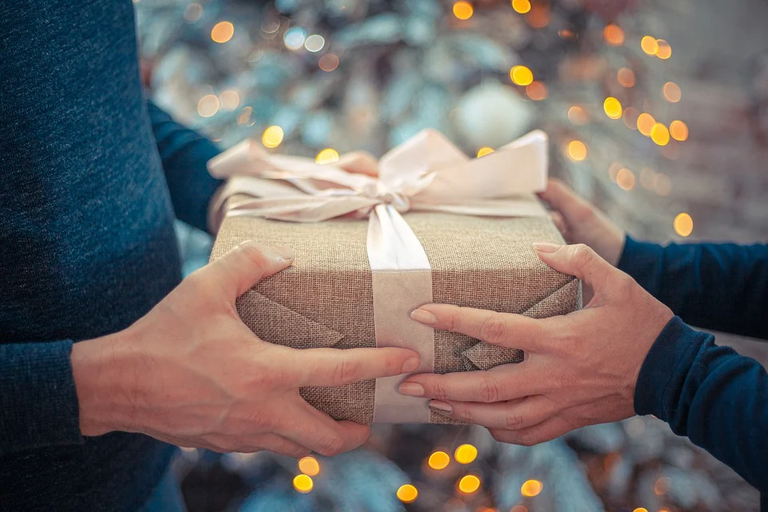 If you received this memo, you were voted by users at Hivefest to receive a portion of the 4,44 Hive tip pool.
THANK YOU for attending HIVEFEST 2020. The organizer @roelandp made it possible to incorporate HiveTips (@fullalt) into the fun and games side of HIVEFEST 2020 and WOW, IT WAS ALIVE!. A total of 4,043.857 HIVE is being shared to all the wonderful people who who got votes from fellow members of our magnificent & energetic Hive community. This transfer is your share of the tips. Hope to see you at HIVEFEST 2021! We wish you all the best during these holidays and a lot of health and wealth in 2021 & remember, the new years resolution: "2021 - Let's make HIVE & HBD household names!". Hive is ALIVE!
If you collected a badge during Hivefest, you had the opportunity to receive tips if someone clicked on your badge and hit T for Tip. These tips act as a tally for a user and the final percentage of the 4,044 Hive that user will receive.
The largest tipped user was akumagai with 177.756 Hive, followed by archange and crimsonclad. You can see the full distribution below.
| User | Tip Amount |
| --- | --- |
| akumagai | 177.7560 |
| arcange | 133.3170 |
| crimsonclad | 133.3170 |
| louis88 | 103.6910 |
| hivebuzz | 103.6910 |
| cryptoknight12 | 103.6910 |
| blocktrades | 103.6910 |
| bluemist | 103.6910 |
| katerinaramm | 88.8780 |
| sgt-dan | 88.8780 |
| detlev | 88.8780 |
| themarkymark | 74.0650 |
| gandalf | 74.0650 |
| st8z | 74.0650 |
| asgarth | 74.0650 |
| roelandp | 74.0650 |
| zord189 | 74.0650 |
| enginewitty | 59.2520 |
| jarvie | 59.2520 |
| getblock | 59.2520 |
| m31 | 59.2520 |
| qwerrie | 59.2520 |
| andrarchy | 59.2520 |
| thekittygirl | 59.2520 |
| sjarvie5 | 59.2520 |
| abztraxxx | 59.2520 |
| thehive | 59.2520 |
| jackmiller | 59.1600 |
| martibis | 44.4390 |
| qwoyn | 44.4390 |
| soyrosa | 44.4390 |
| eddiespino | 44.4390 |
| fbslo | 44.4390 |
| onealfa | 44.4390 |
| enforcer48 | 44.4390 |
| shaka | 44.4390 |
| stoodkev | 44.4390 |
| shmoogleosukami | 44.4390 |
| edje | 44.4390 |
| lacking | 44.4390 |
| nateaguila | 44.4390 |
| nolyoi | 44.4390 |
| definethedollar | 30.0000 |
| ua-promoter | 29.6260 |
| bambukah | 29.6260 |
| rollie1212 | 29.6260 |
| solarwarrior | 29.6260 |
| khaleelkazi | 29.6260 |
| foxon | 29.6260 |
| wehmoen | 29.6260 |
| aleksandr.asimov | 29.6260 |
| pgarcgo | 29.6260 |
| whangster79 | 29.6260 |
| hivetrending | 29.6260 |
| gamer00 | 29.6260 |
| emiliomorles | 29.6260 |
| cleanplanet | 29.6260 |
| forykw | 29.6260 |
| aggroed | 29.6260 |
| good-karma | 29.6260 |
| lukestokes | 29.6260 |
| lemony-cricket | 29.6260 |
| scottshots | 14.8130 |
| robinron | 14.8130 |
| encrypt3dbr0k3r | 14.8130 |
| cryptosimplify | 14.8130 |
| mister-meeseeks | 14.8130 |
| liliana.duarte | 14.8130 |
| tyhran | 14.8130 |
| achim03 | 14.8130 |
| cryptospa | 14.8130 |
| poezio | 14.8130 |
| elizacheng | 14.8130 |
| steliosfan | 14.8130 |
| logic | 14.8130 |
| enjar | 14.8130 |
| perceval | 14.8130 |
| gaottantacinque | 14.8130 |
| rishi556 | 14.8130 |
| therealwolf | 14.8130 |
| norsewulf | 14.8130 |
| rmach | 14.8130 |
| thegoliath | 14.8130 |
| littlenewthings | 14.8130 |
| behiver | 14.8130 |
| edb | 14.8130 |
| bozz | 14.8130 |
| howo | 14.8130 |
| azircon | 14.8130 |
| itharagaian | 14.8130 |
| mynewlife | 14.8130 |
| risingstargame | 14.8130 |
| jasonrussell | 14.8130 |
| r0nd0n | 14.8130 |
| joebabana | 14.8130 |
| timsaid | 14.8130 |
Posted Using LeoFinance Beta