Hive Punks - Family Reunion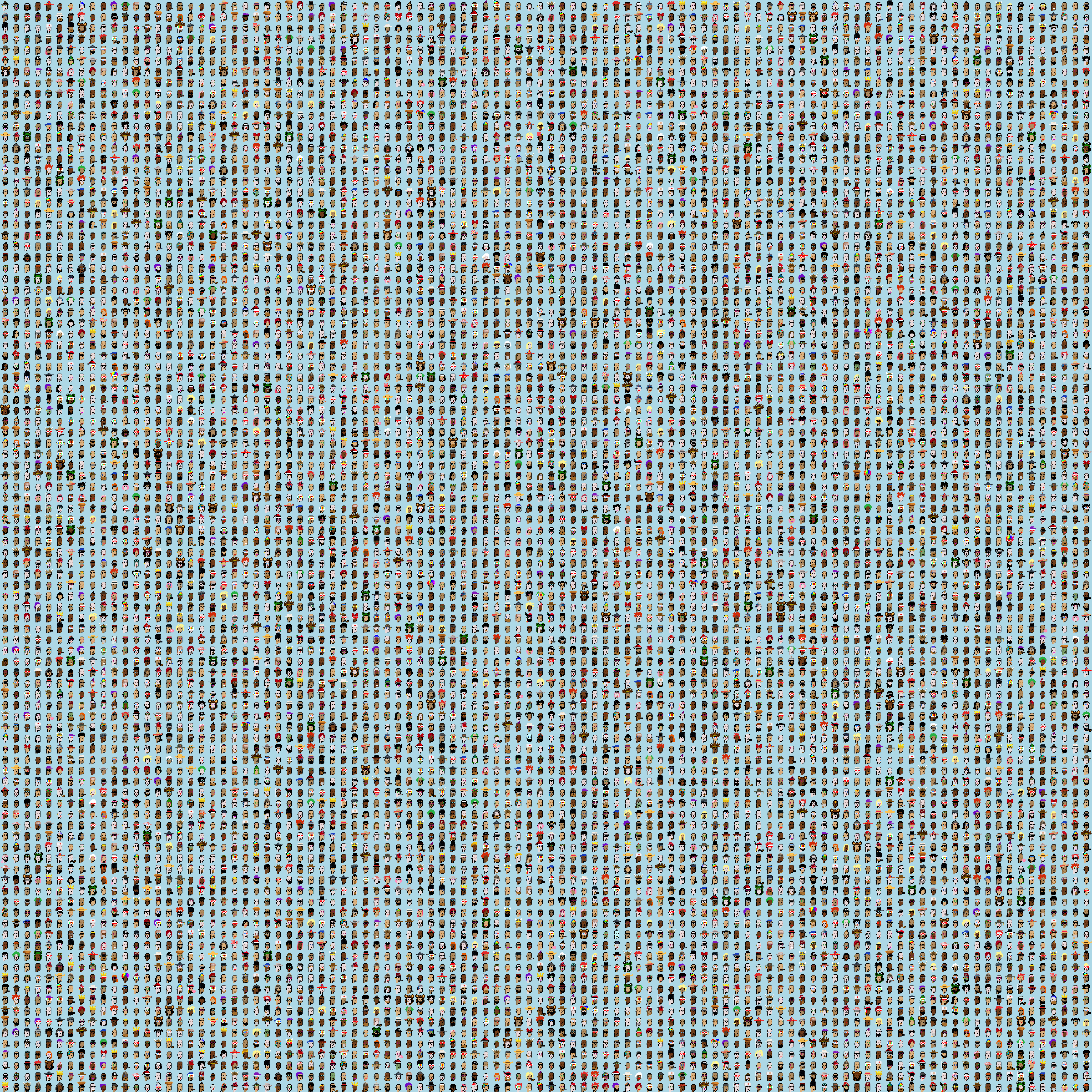 I created a composite image of all 10,000 Hive Punks. Here you will find a 4800x4800 pixel image that represents every Punk minted. You can zoom in and see every punk in detail.
I went ahead and turned a high resolution (9600x9600 pixels) version of this image on NFT Showroom as a seven day auction with 1 Hive starting price. There is only one edition of this NFT.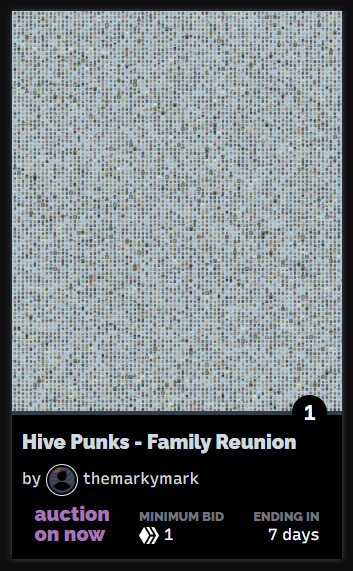 https://nftshowroom.com/themarkymark/gallery/themarkymark_just-being-marky_hive-punks-family-reunion
I have been planning to generate this once all 10K Punks were minted, and totally forgot about it until someone reminded me today.
Funny story, the initial version didn't go so well, I forgot to increment the index variable and ended up with this. Kind of funny, I was off by one punk left and top. Quick fix in the code and I got exactly what I was looking for it.
Can you find your Punks?
Good luck in the auction, there will only be one holding the single edition when it is done, perhaps as low as 1 Hive!
Posted Using LeoFinance Beta
---
---