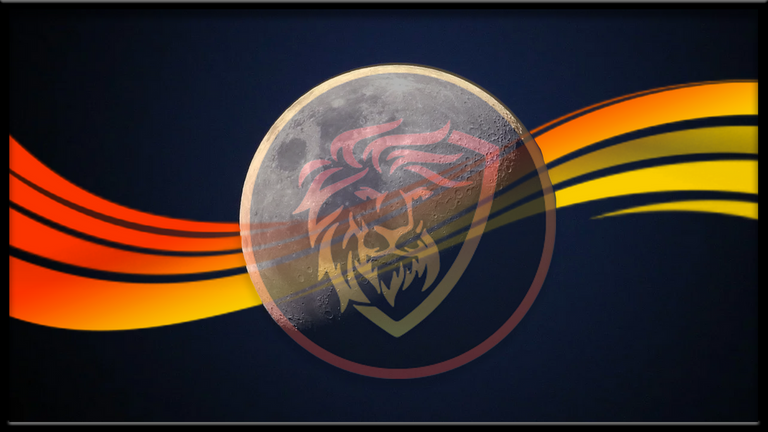 I wrote a post about Leo Finance's MetaMask integration and how cool I thought it was.
I wanted to see for myself, how easy it is and how it works first hand. I have a passion for understanding things and knowing how things work. So I gave it a try!
Here is my experience.
I went to leofinance.io and logged out and clicked on Get Started to start the process.

So far, it was wicked easy!
I was then presented with a dialog box that gave me two options to sign up. Using Hive Onboard or MetaMask.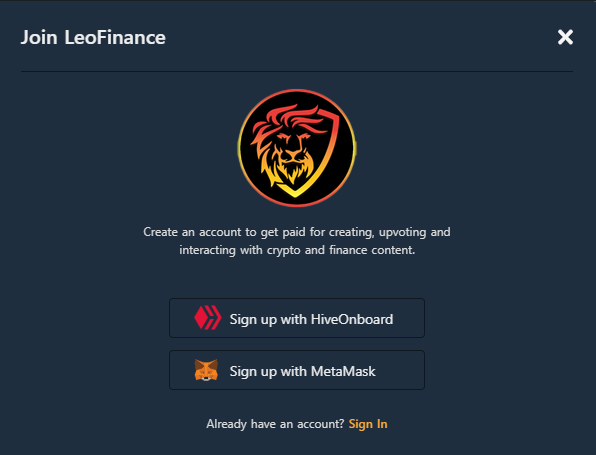 I love this process so far, but I would suggest adding a small bit of text explaining why a Hive account is and why I need one. This is a problem I'm trying to solve on STEMGeeks as well, I don't want to just drop users directly on HiveOnboard without any idea what Hive is and how it relates to STEMGeeks. It's a jarring and confusing experience. In this case we are using MetaMask, and most people in crypto already have this installed and know how to use it. Let's click Sign up with MetaMask.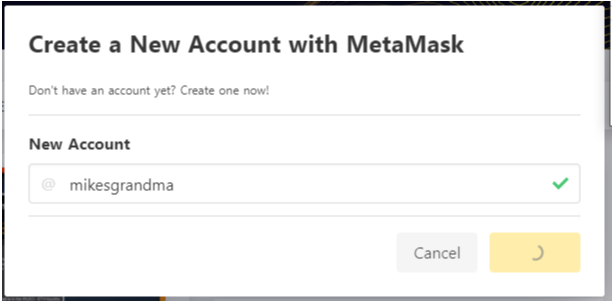 Let's pretend I'm Mike's grandma and I'm trying to sign up for an account so I can share my thoughts on the price of cookie stocks my grandson Mike told me to buy.
Wonderfully the account is available and I go to claim it. Now my grandson will know exactly where to find me!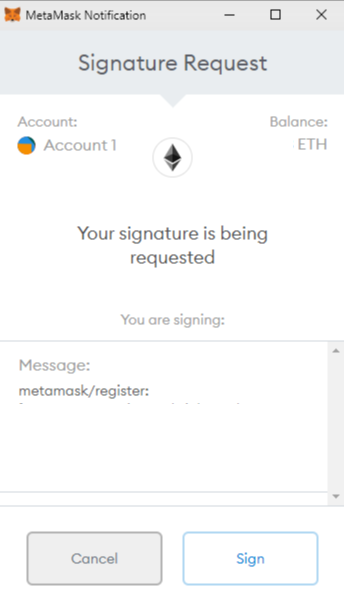 I am then prompted to sign a message confirming I own the ETH wallet. I removed the message and balance so Mike's grandma can have some privacy.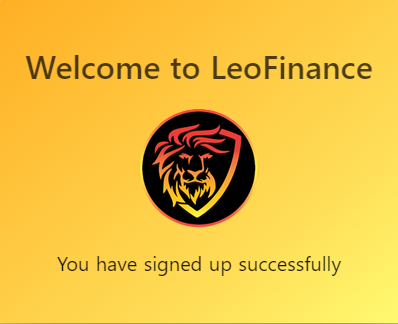 After what seemed like less than a second, I am welcomed to the Leo Finance community as a new member.
This is where I get curious, I want to see how things look at this point, how I get my keys, what I can do and if I can even get back in after I log out.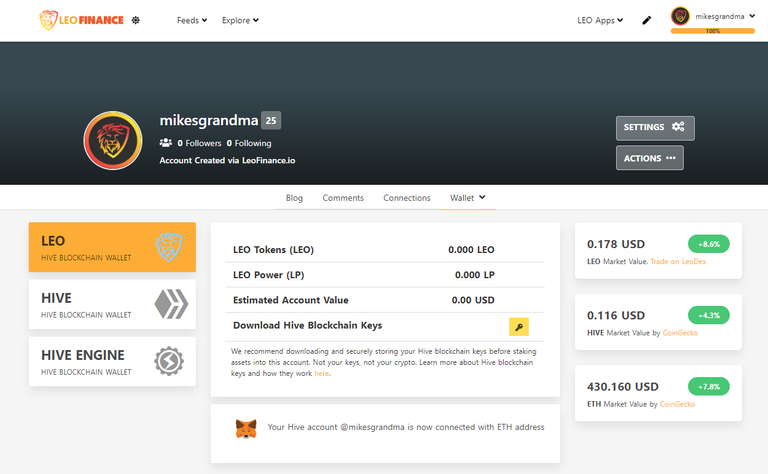 The first thing I do is go to the wallet. On the bottom it tells you are connected via your ETH wallet and lists your Ethereum address. You also have an option to download your Hive Blockchain Keys.
I went ahead and clicked on this to get the keys, and I was again prompted to sign a message and instantly the keys were downloaded to my computer, just like when you use Hive Wallet.
I went ahead and logged out, and tried to get back in as Mike's grandma.
This time I clicked Login and selected MetaMask.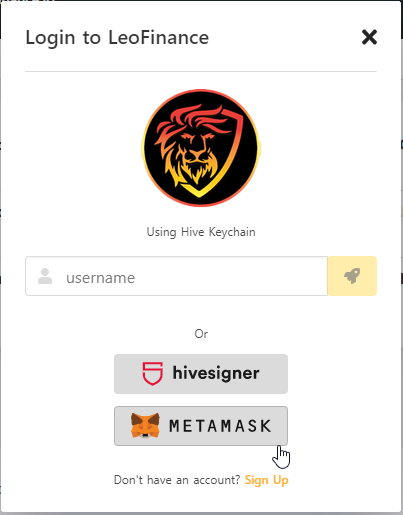 I was then prompted to sign a message (similar to what Keychain does to be honest) and just like magic, I was in!

I also have the 4 Hive Keys to sign in that way if I wanted to.
This is truly awesome, and I hope it helps get more users on Leo Finance and ultimately Hive.
I do have a few suggestions though, and I'll hit up khaleelkazi and let him know.
Posted Using LeoFinance Beta