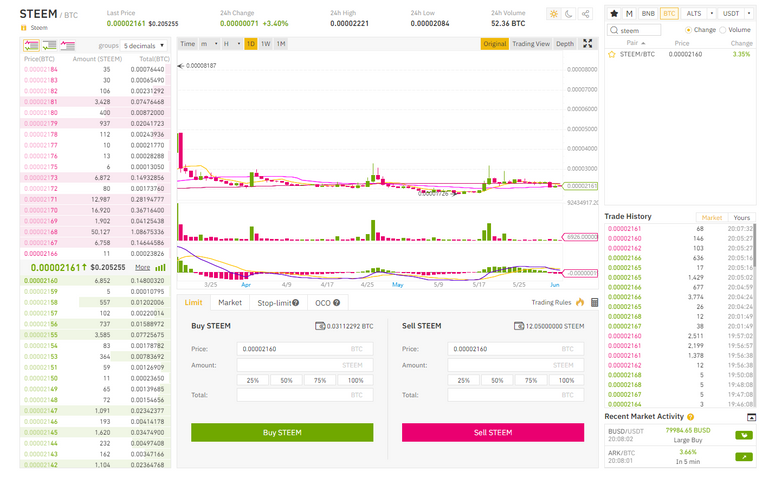 For those who still have the luxury of having their Steem, Binance has opened their wallets again.
I was one of the 64 users who had their Steem stolen by Justin Sun and Steem illegitimate witnesses, so I don't have much to sell myself.
---
If you do have Steem, I would be concerned about it maintaining a listing after hard fork 23 stole 23,600,000 Steem from stakeholders.
Binance's Statement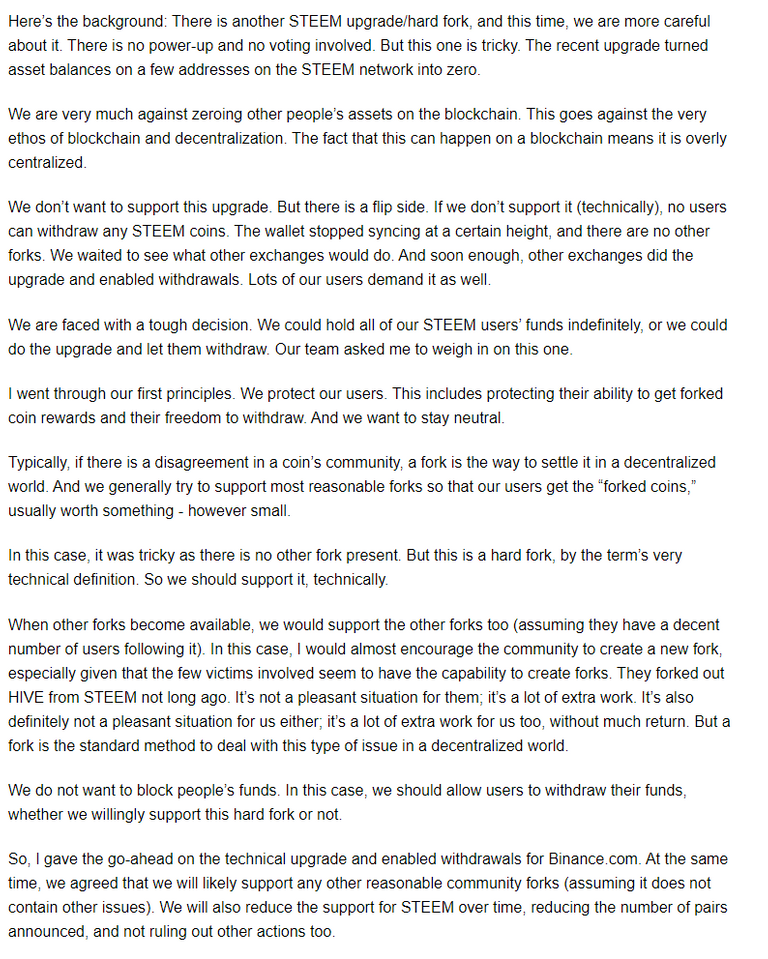 Binance has stated they will support the fork even though they don't approve of it as it is the only way to allow their customers access to their Steem assets. In the future, they will reduce pairings for Steem.
I think there is a non-zero chance this will ultimately result in the removal of Steem from multiple exchanges. As of this time, Bittrex has yet to open their wallets or provide any update on the status.
As a top 20 witness on Hive, I do not and would not ever support the theft of tokens from someone's wallet. The fact this happened and the industry is not up in arms is really disappointing to me.
I had over 170,000 Steem (~$40,000 USD) stolen from my Steem wallet. I would be pretty depressed and disheartened with crypto right now if it wasn't for my excitement about the future of Hive.

Not financial advice, just my laymen's opinion.
---
Securely chat with me on Keybase


Posted Using LeoFinance