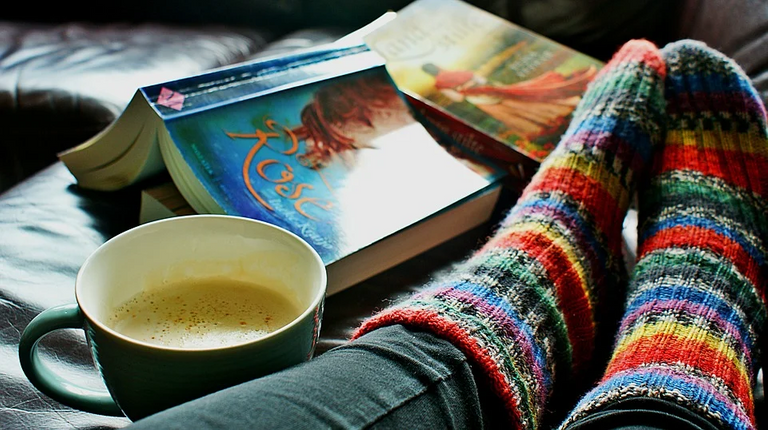 We all have a pair of socks we love, but would you pay $92,000 for them?
Back on May 9th, 2019 UniSwap created 500 SOCKS tokens that were backed by, well socks and paired against 35 Ethereum.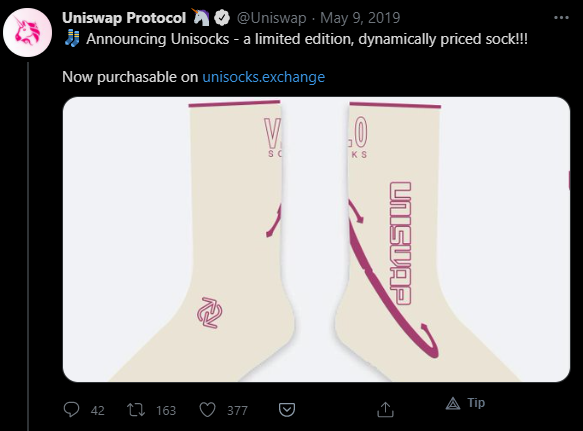 These SOCKS tokens can be turned in for a custom pair of UniSwap socks, burning that token forever.
These SOCKS were available for $12.5 USD, but there was a catch!
Any time a SOCKS token is sold, the price goes up.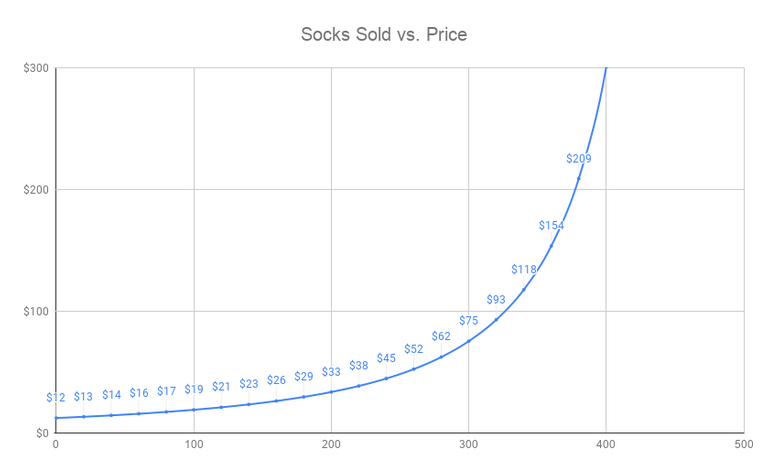 The amount it goes up is actually quite significant and the reason behind the recent spike to $92,000.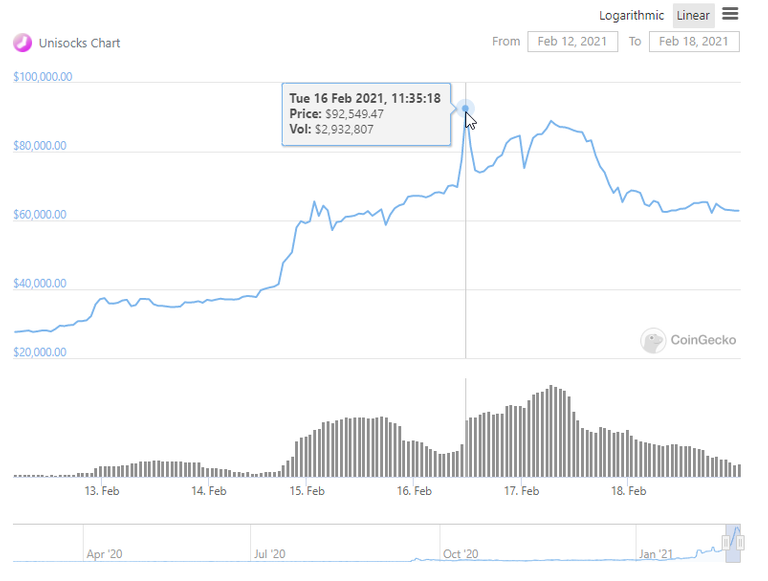 As of right now, 185 people have traded in their SOCKS token for a pair of limited edition UniSwap socks. This leaves 315 SOCKS tokens on the market.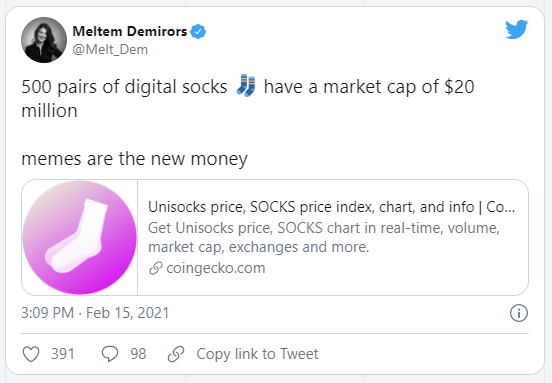 Actually, it is only 315 SOCKS available that had a marketcap of over $28M dollars just two days ago.
While this seems absolutely ridiculous (yes, it is in fact) there are valid use cases for this type of market (based on Bonding Curves). This would be an interesting mechanism to sell limited edition items and collectables.
You can check out the exchange and even buy your own pair here.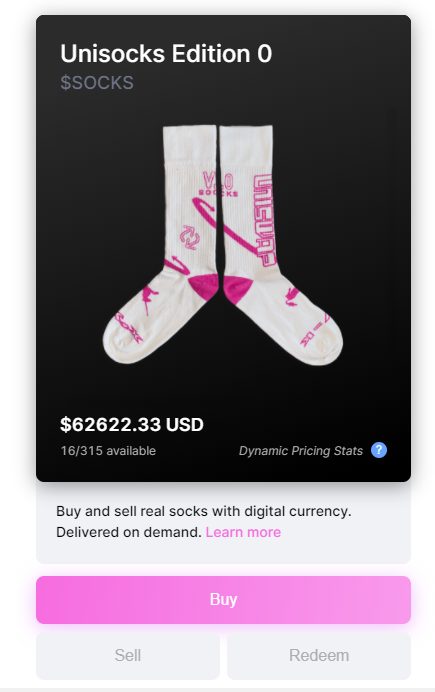 Crypto is truly the new Wild West.
Posted Using LeoFinance Beta