Have you ever sat down and thought about the returns that you are getting on Hive? I do not mean in the token itself but, rather, all that is on here.
Let us look at the United States Bond rates.

Wow, the rates are ugly. At least the ten year is approaching 1% so there is that.
Let us look at come Certificate of Deposit Rates (CD).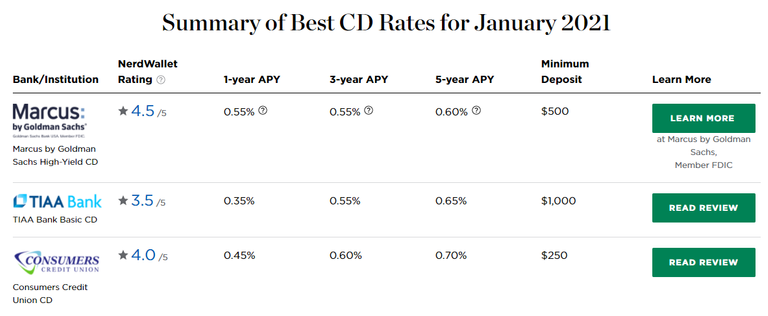 Source
Well tickle me silly and call me Shirley. How can anyone not get excited about that?
This is the benchmark being set by the banking industry. Is it any wonder why return seekers are heading to the stock market. Fixed income is trash right now.
Hive Presents A Much Different Story
Projects on Hive that are either DeFi or provide payouts are netting something much different.
Here we see a comment by @r1S2g3 about @splinterlands. Notice the returns mentioned in there.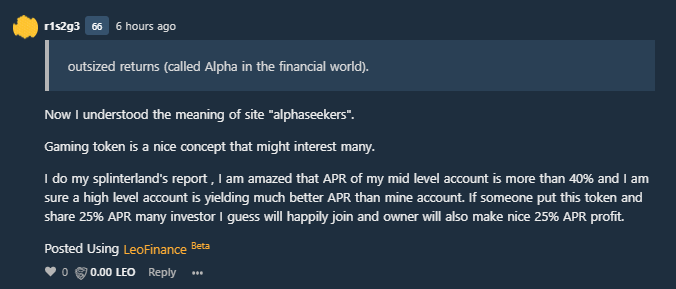 A mid level account is generating 40% annual return. It seems with minimal effort, there is a 25% return sitting there. Sure beats the half a percent a CD will net you.
How about a bit of @brofund? @agr8buzz is pulling down near 30% of that project.
Source
Then we have the recently opened @lbi-token which still has tokens for direct sale. This only is 3 weeks old in terms of the payouts. The value started at 1 LEO. The latest report show the token is now worth 1.0183 LEO.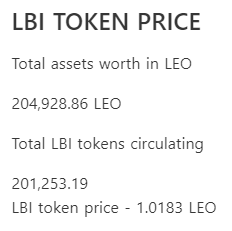 Source
That is a 1.83% return in 3 weeks, or 31.72% annually.
While everyone is watching tokens moon, and having fun at it, there are some gems right under our noses here on Hive.
All of these are over 30% return annually which is a tremendous amount. A return like this, over the course of a decade or more will really help to grow a portfolio. So while everyone is speculating on the next moon shot, it is good to have a few consistent earners that you are holding.
In the traditional finance world, people would be climbing over each other to get a steady 30% return on their money. On Hive, as you can see, it is rather simple. Lots of projects are doing that. Granted their track record isn't long so we will see how they perform over time.
That said, there are plenty of opportunities happening here each day. Talk to someone who knows about investing and tell that person you earn 30%-40% annually on your investments. See what that person says.
Of course, if the price of Hive moons, some of these projects could even be sitting in better position.
---
If you found this article informative, please give an upvote and rehive.

gif by @doze

logo by @st8z
Posted Using LeoFinance Beta