Lions: Time To Up Our Game
Developers are developing. The Twitter army is busy spreading the word about Leofinance.
That leaves the rest of us. What are we to do?
Earlier today I put up a post about the path to 40,000 users. In it, I discussed how we are looking at enormous potential when we consider the target market that exists on Ethereum and within Metamask in particular.
https://leofinance.io/hive-167922/@taskmaster4450/leofinance-starting-the-path-to-40-000-users
Now, it only makes sense that we look to the platform to see what we can do. As mentioned, the developers are doing their thing and will roll out update (new features) as they become available.
In the meantime, the rest of us can up our game. One of the main drawbacks to Hive, is the lack of engagement. While I do not believe the percentage is much lower than traditional social media platforms, the fact that we have a minuscule user base compared to them ends up with a lot of empty posts.
At the same time, many are posting content that does not exemplify the potential that exists within each user.
Thus, it is time for us to dedicate ourselves to doing whatever extra we can to push the platform forward. This will have to be a community effort. However, if people are spending time promoting Leofinance on Twitter while Khal and the team are working hard to push the road map forward, we need to do our part.
The goal has to be that we create a place that is thriving when those from Ethereum (and other blockchains) show up. We all know how resilient people on Hive can be and this was only reinforced by the situation last week with wLEO. When we get hit, we stand up and strike back even harder.
Now is the time to do everything we can to push Leofinance center stage in the blockchain world.
How many comments a day are you leaving? Whatever it is, commit to adding a few more each day. Also, what quality are they? Are you leaving simply a few words or is the response well thought out? If it is the former, dedicate yourself to adding a few pertinent sentences to each post you read.
Another thing we can do is to upvote comments. This is a way to offer incentive to others who are taking the time to comment and add to the platform. Unlike Hive, with the linear reward curve, we are not penalized for upvoting content that doesn't have any rewards.
There is nothing worse than a new person arriving to a place that does not have a lot taking place. For now, the major focus of Leofinance is blogging. Until some of the new features are rolled out, we need to make this an exciting place for newer people. Comments are a way to do that.
How does it start? One of the easiest is to reply to the comments that are made on your posts. This can help engagement and kick off a "conversation". How much more interesting is a post when there is a lot of comments adding ideas to the central theme of the post? We all know this actually makes the thread a great deal more interesting.
Hypestat.com shows how there might be more people coming to Leofnaince than we know.
Here is the latest numbers: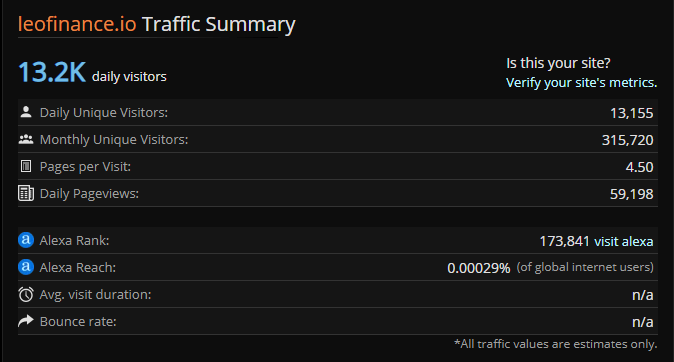 If these numbers are accurate, we have over 13,000 people visiting on a daily basis, crossing more than 300K per month. Obviously, not all of these are posting and commenting, so there are a lot of readers.
Even if these numbers are inflated by a factor of 5, that is still a couple thousands people visiting Leofinance each day. Whatever the numbers are, we should see them really jump considering all that is taking place and the outreach that is about to occur.
Leofinance should become one of the leading DApps in all of blockchain. Granted the bar is fairly low but that makes it all the more achievable. There is no reason why this platform cannot be accelerate the engagement on Hive.
The community showed it is loyal, dedicated, and knowledgeable. Let us show that by increasing the amount and quality of all our activities.
---
If you found this article informative, please give an upvote and rehive.

gif by @doze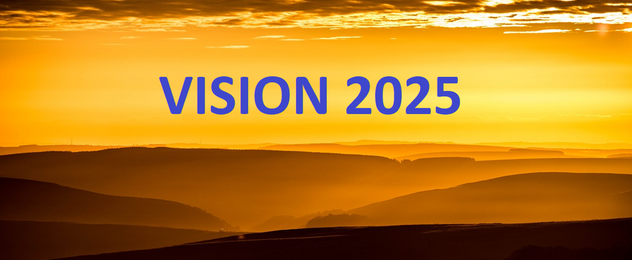 Posted Using LeoFinance Beta
---
---