There is blood in the streets.
The crytpo world is a sea of red. There is nothing but negative numbers the last 24 hours. In fact, for many, this is true for the last week.

Source
We are seeing a major sale taking place in crypto. Most are fretting when we should be happy.
This is an adage that Warren Buffett uses with the markets. He often speaks of people getting upset when their favorite stock goes on sale. His premise is that, after all, if it was a blouse someone wanted, a 30% discount would be viewed as a gift.
Ironic that we do not have the same mindset with assets we are buying, especially for long term holds.
It is also interesting that an item like a blouse will never be worth what we paid for it. Financial assets can often go up as quickly as they dropped. This is certainly the case in cryptocurrency.
Bitcoin is now under $30,000; a week ago it was over $40K. That is a big drop in such a short period of time. What happened with the outlook of Bitcoin in that week? Nothing. Yet the market decided to stage a selloff.
This will only flush out week hands. Let us not forget, it was under $20K a little over a month ago. At this pace, it might be at that price again next week.
Actually, looking at the chart in BTC, we might be nearing a bottom. There was a big down candle the past 24 hours which likely flushed a lot of weak hands out.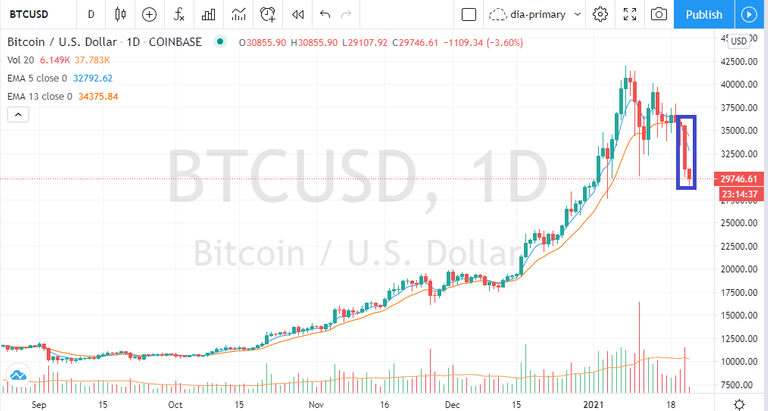 Nevertheless, that is a powerful move up and the topping pattern does not necessitate a further drop. It could easily happen so this is not a guaranteed buy zone.
Yet it is still a lot cheaper than the $42K it was a couple weeks ago.
Volatility is a traders best friend. It is also the norm in cryptocurrency. If you have not been through this before because you are new, this is just par for the course. Crypto goes on sale quite regularly, often at large discounts.
This does not mean the bull run is over. It is also common for these pullbacks at the bull moves higher. 20% retracements are also common. Just keep that in mind as things as volatility mounts.
Cryptocurrency is much smaller than the stock market. It does not take a lot to get it going, in either direction.
Experienced traders can have a field day in this type of environment. However, for longer term traders, these are opportunities to add to the stake. After all, hodlers should not concern themselves with short or medium-term fluctuations other than to add.
Maybe instead of seeing this: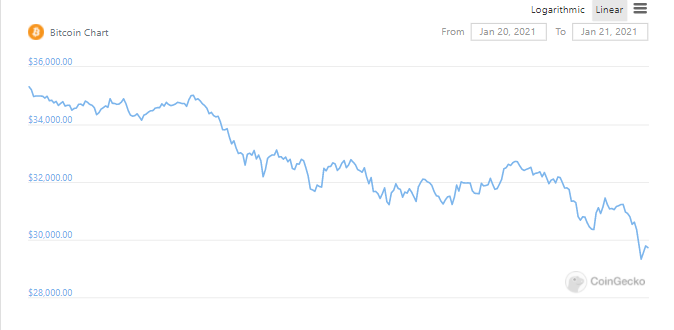 We now see this: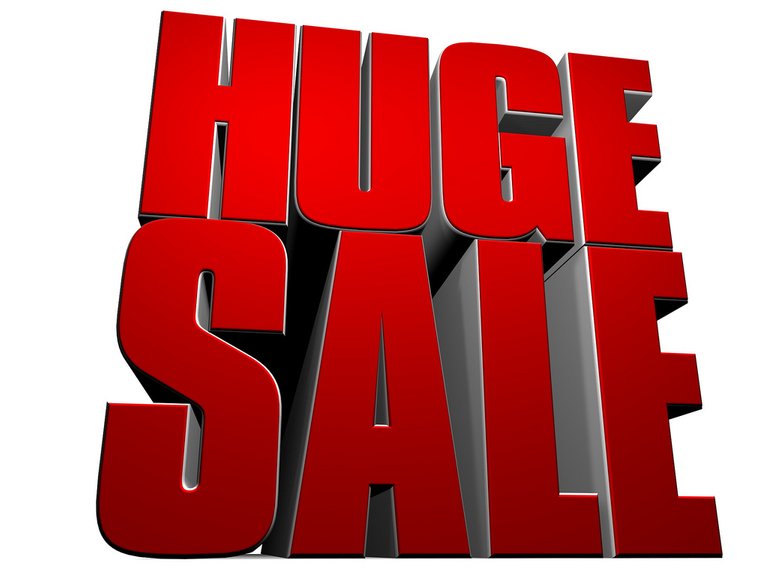 Source
After all, if your coin/token was appealing a week ago, it should be really enticing now.
The market is on sale, are you willing to buy?
As they say, you do not make money when you sell, that is when you get made. The money is made in the markets on the buy.
---
If you found this article informative, please give an upvote and rehive.

gif by @doze

logo by @st8z
Posted Using LeoFinance Beta