It happens each time there is a pullback in the price of the HIVE token. When things turn negative in the markets, it affects the overall attitude in the ecosystem. Suddenly, negativity rules the day.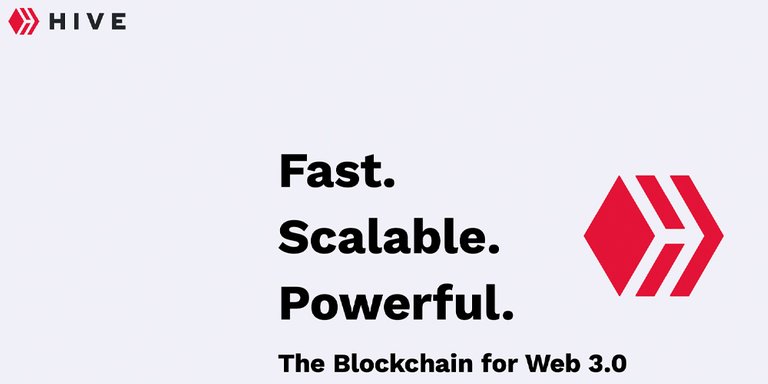 Source
@theycallmedan posted a video yesterday stating some of his views on the crypto market in general and what is taking place on Hive. Obviously, most are aware that Dan is rather bullish about the future of Hive. In fact, he stated that the foundation of his crypto portfolio is Bitcoin, Ethereum, and HIVE. These three tokens are the ones that he feels are worthy of investment in the long term.
Naturally, none of this is financial advice and each must do his or her own research. At the same time, I am not going to focus upon the price action since markets do what they will. Instead, I am optimistic about the future possibilities of Hive as a platform for development and an ecosystem. Ultimately, this should translate into the price of the token.
So what has me looking forward with optimism?
The Blockchain
We have the first Hive Hard Fork coming up in about a week. While this is one that is not feature rich, from the user perspective, there are some important updates.
One of the biggest changes is how the data structure will be. A lot changed since the original code was put together more than four years ago. As most are aware, four years in the software world is a lifetime.
This altering of the data structure is all about speed and scaling. We see the challenge that other blockchains are having and this is a situation that Hive is seeking to avoid. We all know that the blockchain is no where near maxed out but the time to address the issue is when there are no issues.
At the same time, the cost of running the chain will decrease. This is vital when looking at decentralizing. A more efficient data structure means less hardware is required to achieve the same end. It ends up translating into smaller Master and Witness nodes being used, thus enabling a cost savings. Of course, simply economics tells us that lower costs means more people tend to participate.
Finally, what cannot be overlooked is the fast and feeless aspect of Hive. Ethereum is getting a lot of attention for the gas fees. Many feel that Ethereum 2.0 will solve this but we will have to wait and see on that. Over the years, we saw a lot of projects promoting the idea of less expense only to fail in that task.
While big players in DeFi can absorb the fees, it does not make for a welcoming environment for those who are developing games, social media, or other smaller transaction based applications. In fact, it is completely impossible to pull this off without destroying what is being designed.
The Development
For the past few years, we saw a number of applications appear. Some are still with us, plugging along with updates and an expansion of their offerings. Others, drifted into the great abyss, never to be heard from again. This is the nature of development.
However, we are seeing an increase in the number of projects coming online. At present, there are about half a dozen blockchain games that are starting to take hold. While they do not rival the traditional gaming world, they are making some progress in terms of blockchain gaming. Splinterlands is still leading the pack yet there is a newcomer, @cryptobrewmaster, that is making some noise. It is moving up the rankings in terms of number of users; impressive for something that is still in beta.
We cannot overlook the breakthroughs Leofinance is having. The success in the last couple weeks is laying the foundation for the push the team is going to make for the rest of the year. The user interface is going to expand to provide features that people who visit financial sites come to expect. This was one of the reasons to develop it from scratch.
Success is going to be based upon the development that takes place. This means that applications are going to be what attracts people.
Opportunity For Entrepreneurs
This is a vital transition that Hive is going to make. At this time, we see a lot of the same people involved in all aspects of the ecosystem. This will start to change as entrepreneurs realize the potential that exists for them.
As Dan stated, where are people going to go build? Ethereum? EOS? Tron? Anyone who looked at what is taking place out there realizes there are drawbacks to many of the different blockchains. Certainly, Hive is not perfect yet it does offer something many blockchains do not.
Hive is very easy to build upon. One does not need a blockchain developer to integrate a site with Hive. Anyone who builds website and is familiar with the common coding languages can be utilized.
This is what will change the nature of Hive. Developers tend to focus upon the application. almost exclusively. Entrepreneurs understand the importance of the application but, to them, it is only part of the equation. Other aspects such as partnerships, marketing, budgeting, and market analysis carry as much, if not more, priority. Obviously, there are many developers who also take this approach which is why some applications are already progressing.
At the same time, anyone can come to Hive and operate as a business. Each of us has the ability to get rewarded many different ways. The more time one is active on Hive, the more he or she will earn. Activity, whether it is through blogging, commenting, curating, games, or a host of other features now offered, is what gets people noticed. It also carries a monetary value.
Hive is not going to be the only game in town. There are going to be many blockchains that are successful. However, Hive is already carving out a niche that can be highly attractive to entrepreneurs all over the world. This is going to serve it well as we see the transition into Web 3.0. Presently, DeFi is the rage, mostly on Ethereum. Of course, while smart contracts are not available at the base layer, that does not mean it cannot occur on Hive also. We already see a couple projects that are forming to provide some different financial opportunities.
In the end, application promotion and success will what be drives Hive. This is no different than any other database structure that it out there. Most are not aware of what cloud company an application they are using is hosted upon. Nor do they care. As long as the application serves its purpose, the users are happy.
Ultimately, I do not think that too many are going to be concerned with the name Hive, Ethereum, EOS, or any of the other blockchains. It will come down to the websites and mobile applications they are using. Hive is one of the stronger blockchains in terms of what it can do, in its specific niche. For the moment, it is best to not overlook the technical aspects. That is going to be very important down the road.
The process is very slow but things are happening. Each week, we see progress forward at the application level. This is what will eventually help to drive Hive to greater heights.
---
If you found this article informative, please give an upvote and rehive.

gif by @doze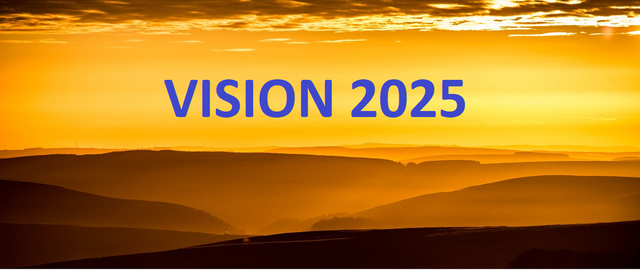 Posted Using LeoFinance Beta