They say the journey of a thousand miles begins with a single step.
It often feels that way in the cryptocurrency world. For those of us who are around a while, it seems like the push forward is ever elusive. The media still portrays cryptocurrency as a fad that is going to fade.
Then we get news that China is shutting down some Bitcoin related accounts. On top of that, India is considering a ban on Bitcoin in spite of rising interest within the country.
With all the bad news, how are we ever going to attract the masses?
We might have just gotten a bit of tailwind from the gaming industry.
Atari is one of the biggest names in gaming. It was started in 1972 and was able to ride the wave of in-home gaming that arose in the 1980s. Many from my generation broke into gaming on the Atari 2600 with such classics as Space Invaders, Asteroids, and, my personal favorite, Kaboom.
The company is no longer the gaming innovator that it once was. However, it might be entering a new area of innovation that is going to pave the way for the rest of the gaming industry.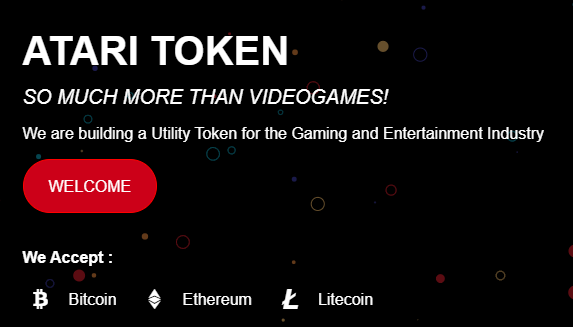 https://www.atarichain.com/
Back in March the company announced that it was going to release two cryptocurrencies on the Ethereum network. They were the Atari and Pong token. This was after a failed attempt to have a company build a decentralized blockchain for gaming.
Since that time, they decided to go with Ethereum for their tokens using the ERC-20 protocol. Ultimately, the company views this as a way to branch out.
"The area of blockchain and cryptocurrencies is of significant interest to us, especially in the domains of the video game industry and of online payments."
Source
Now it appears that Atari is developing a use case for the token. Through a partnership with Unikrn, an online casino for eSports, individuals will be able to use the Atari token for gambling, gaming, and shopping. The two entities will be sharing their services to provide more options to their users.
With the partnership, Unikrn will get access to Atari's classic games such as Centipede, Pong and Asteroids. Atari — on the other hand — will get access to the firm's esports betting platform and will see its token added to its ecosystem.
This is combining two major growth areas together: gaming and eSports. Of course, wagering is becoming big business also.
Per the announcement, Atari's token will be available for use on Unikrn's shopping, betting and gaming services. Unikrn co-founder and former CEO of Microsoft Ventures Rahul Sood explained that he believes betting will be an important part of the future of esports:
"We know the wagering will be an increasingly driving force in the game industry's future development, and we can't wait to get the benefits of this partnership to Unikrn's community."
Source
Is this the magic bullet the cryptocurrency industry needs to go mainstream? Absolutely not. Instead, it is another step in the forward progress of exposing more people to cryptocurrency.
While Atari is no longer a major player in the gaming industry, it still does carry weight with the Gen-Xers that are out there. The games it put out were a part of that generations younger days. Many of the Atari names still strike a chord with these people.
Delving into cryptocurrency could possibly start to expose that generation to what tokenization is all about. Fortunately, Atari is providing some use cases right off the bat which is important for novices.
Is this an attempt by a company to regain some relevance and grow its business? I would say so.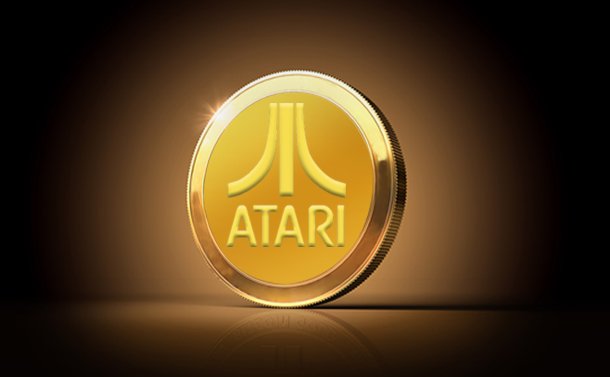 Source
Of course, we saw this story before where a company that use to be a household name tried to recapture glory by entering blockchain. Kodak was going to remake the world of photography by having a blockchain based platform to secure ownership rights of photographs.
It appears that, this time, a company is actually moving forward with the plans it laid out. Kodak got a lot of press then seemed to drift away.
Also, gaming is one of the areas that many believe will see success with digital assets. Gaming already has this component as part of the system. The challenge lies in the fact that the assets, for the most part, have little value outside the game. So while providing utility, they offer no store of value.
Cryptocurrency, especially NFTs, can change all that. Now, games can operate like always, offering people ways to upgrade their experience through purchase. This provides the utility while in the game. However, with the listing on open markets, the assets can retain their value outside the game. Here we see how the monetization of the assets is available to all players.
Little by little we see some bigger players starting to enter this industry. Looking at the article, the CEO of Unikrn was the past CEO for Microsoft Ventures. That is a pretty impressive position especially considering that Microsoft has been delving into blockhain with their testing of a Digital ID system on the bitcoin network.
If Atari, through this venture, can expose a few million people to cryptocurrency, it is a major step forward. In an industry that has, perhaps, 100 million users globally, a few million is a nice bump.
The key will be if some other gaming companies follow. A couple big players would start to create a point where game players come to expect digital assets where they have ownership.
Gaming remains, in my view, one of the largest opportunities for cryptocurrency. Atari is helping to do its part to tap into this.
---
If you found this article informative, please give an upvote and rehive.

gif by @doze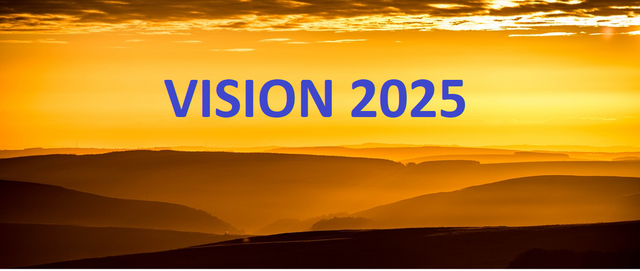 Posted Using LeoFinance