The concept that underlies Hive is starting to catch on. We are seeing a number of issues all pointing in the same direction.
It is becoming more evident that the Creator Economy is growing. Individuals have more tools at their disposal as compared to the past. At the same time, we see more platforms emerging that can offer these creators a means to offer their products to others.
There was an article in Forbes that took this topic on. Here is the headline: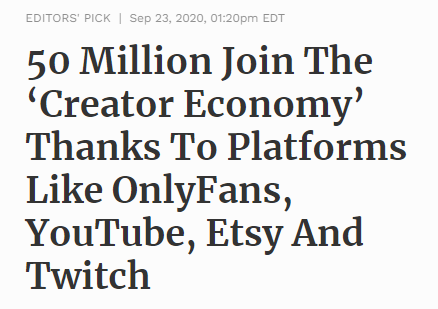 Here we see a very interesting tidbit of information. According to Forbes, there are 50 million people already in the Creator Economy, utilizing the centralized platforms that we are all so familiar with.
This comes at a time when things are getting bad for the average person. The International Labour Organization put out a report starting how global workers have suffered due to COVID-19.
Global labour income is estimated to have declined by 10.7 per cent, or US$ 3.5 trillion, in the first three quarters of 2020, compared with the same period in 2019. This figure excludes income support provided through government measures.
Source
Of course, this should come as no surprise to anyone. It is well known that the shutdown of the global economy sent things screeching to a halt. In the United States alone, more than 40 million people were forced to file unemployment due to job loss. This is in addition to the millions of others who were retained by their companies through a loan program whereby the government essentially paid the organizations to keep them on.
While things have improved some from the lows, it is still bad out there. The entire hospitality sector, hotels, airlines, and restaurants are still taking a beating. In short, those industries are basically frozen.
Seeking alternative means of income is obviously something people are being forced to do. This is not a novel concept. Wages were stagnant for most of the last two decades while the "Gig Economy" took over. Many were working "jobs" but for less pay and without benefits. This has taken a toll on the household incomes of many.
The challenge with the present structure is that the centralized entities do not distribute much of the proceeds. While outfits like YouTube and Twitch promote the idea of paying content creators, the reality is very few see anything. This can be coupled by the fact the platforms often screw over profitable content creators simply by changing their terms of service.
Cryptocurrency To The Rescue
We are in the early stages of this transition. However, it is evident that if the current trend continues, we will see more people turn to cryptocurreny as a solution to the current financial mess. For the moment, it appears that DeFi and other financially based schemes are the talk. That said, in due time, other platforms should emerge and help to pick up the income slack that people are experiencing.
Crypto based platforms have a significant advantage over the existing counterparts. To start, the ones that have a degree of decentralization offer the ability to insulate one's account from termination. Unlike YouTube or Facebook, an account on a platform such as Hive cannot be closed down.
At the same time, the reward system is usually set in the code and can only be changed through a software upgrade of the entire system. To do this, many different parties need to agree. While this can often present the "law of unintended consequences", it does provide for more defense since there cannot be an arbitrary decision and, within a few hours, one's income stream is wiped out.
Finally, there is the prospect of much greater returns. There is no doubt making money online requires effort, time, and even some luck. Regardless of the platform, there are few who simply show up and make it.
Nevertheless, there is the opportunity to stand out and make a name for oneself. One advantage to cryptocurrency is that new projects are always popping up. This means that later entrants have the opportunity to also be early adopters. That might create a slow payout to start yet, as we saw with the recent run up in a Hive based platform (LEO), it can pay off big time down the road.
Mass adoption is the convergence of technological advancement and human's willingness to embrace the new technology. This can often take a while to materialize. Overall, humans seem resistant to change, often being creatures of habit. Also, historically, most of society was technology adverse. It was not simply something the majority embraced quickly.
Circumstances and people's recent experience with technology is changing this. Individuals are now more willing to change what they do. Will this benefit cryptocurrency and the platforms associated with it? In due time, I believe it will.
In the mean time, it is a slow process. Yet, as the Forbes article shows, there are 50 million people out there who are in the situation whereby they need to generate income from their content.
The question is how many of that total are truly making much money using the traditional platforms? That is something that cryptocurrency will be changing in the future.
---
If you found this article informative, please give an upvote and rehive.

gif by @doze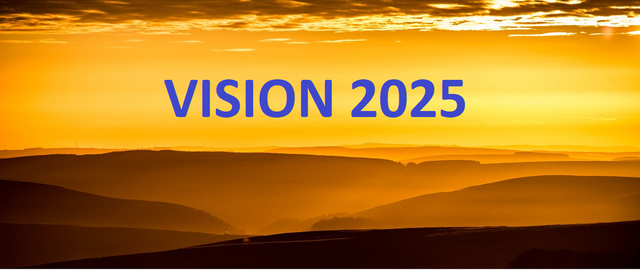 Posted Using LeoFinance Beta