This year's Hivefest ended.
Yesterday, I shared some thoughts on what is going to make 2021 a great year for Hive.
The second day of the event did not disappoint. We saw a host of presentations that described where things are going.
So let us dive right in.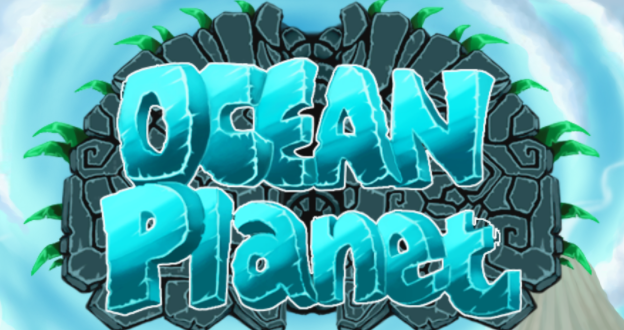 Source
Games. Games. Games.
Hive might have started as a blogging platform but it is radically changing. The numbers already bear this out since the most of the transactions on the blockchain are Custom JSON which is applicable to games.
Three of the presentations were centered around this, with two new ones being announced.
The first is the graphic from above, Planet Ocean. One can check out the game using the link under the picture.
Another is Unsung Hero put out by @slowsundaygames. The introduction post to this can be found Here.
Finally, @cryptobrewmaster detailed some of their upcoming roll outs off their roadmap. This is a game that is expanding and receiving a fair bit of attention.
Overall, we are likely to see gaming as a larger portion of the ecosystem going forward. We already have a solid foundation with a number of games enjoying a great deal of success. This will continue as more initiatives are forming.
NFTs
This is a piece of the digital world that Hive is starting to position itself strongly in.
We already have NFT Showroom which is catering to artists. This is growing, already outpacing the associated application on Ethereum. The fast and, more importantly, fee-less aspect of Hive is helping there.
Cryptobrewmaster also mentioned integrating NFTs into that game. The team from 3Speak is planning something. Finally, in the road map, @leofinance has NFTs in their plans for 2021.
NFTs are in the embryonic stage at this point. The industry is just starting to play around with them. That said, there were some digital art pieces that were sold for large sums of money recently.
The "tokenization of everything" will not happen without NFTs. Since they are specific in nature, this can be tied to anything unique in either the digital or physical world.
Over the next few years, we will likely see a great deal of innovation in this area.
3Speak
Probably the most anticipated presentation was by the @3speak team. It is safe to say, they did not disappoint.
To start, they are going to release a desktop application in a few weeks that will allow people to upload videos to the IPFS (interplanetary file storage system). Also, by using the application to view videos, it is pinning it to your computer which helps the playback speed as more people view it.
The other anticipated topic is the "claim drop".
We are going to see three tokens designed; Larynx, Speak, and Broca.
Basically, the first will be a mining token. That will provide Speak tokens to the miners. Speak is the governance token for the network. Finally there is Broca which is the "gas token" or as @theycallbedan said "think fungible resource credits". This is earned by staking Speak tokens.
The Larynx token is what will be dropped to each user on a 1:1 basis based upon their Hive holdings. This will not be an airdrop but rather is a "claimdrop". This means that each account will have to claim their Larynx. It is expected that this will take place over the a course of a year, breaking the total payout into 12 equal parts.
Any tokens not claimed will then be used to incentivize other platforms to use this service. At the same time, the 3Speak team will receive only an equal portion of the leftover Larynx tokens, putting them on par with the other platforms that join.
There is a lot more to go into than what is described here. We are also going to see a S.I.P (Service Infrastucture Pool) which is going to lock up funds on a permanent basis while also providing liquidity where it accrues more value through trading fees. This will provide constant liquidity while also having a fund that will be able to pay out for other features the network needs. The principle is never touched.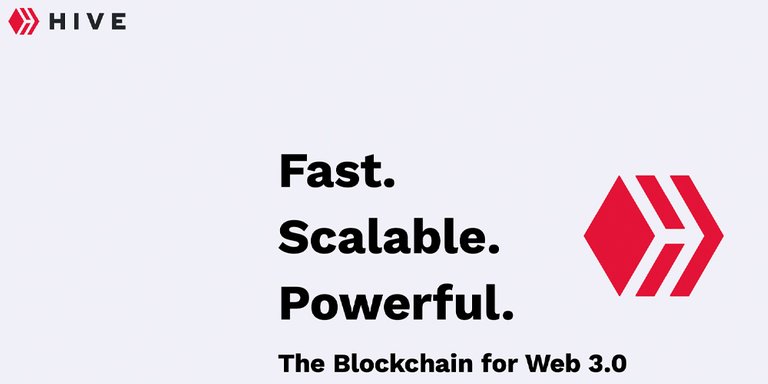 We are seeing a lot of exciting stuff. From the presentation, the 3Speak project is going to be a game changer. It truly is decentralizing the world of video. We are also seeing an economic built that is self-sustaining while expanding over time. This will provide stability to the network while allowing it to grow.
One of the keys to take away is we are starting to see a lot of integration forming. Applications and projects are starting to tie into each other. NFT Showroom is working with DCity. 3Speak wants to decentralize NFT storage.
This is a sign that we are seeing a certain level of maturity in the overall development of these layer 2 projects. They are now to the point where they offer benefits to other projects that integrate. Essentially, we are watching the total increasing more than the sum of the parts.
Community is a term that is tossed around a great deal. It is done so that we almost become numb to its meaning. However, it is vital that we stress this is one of Hive's greatest assets. Projects that are succeeding are doing so because of the community that already resides on Hive. We are showing that there is the ability to create and generate success from within.
Naturally, the next step is to reach outside our ecosystem. A great deal of that was discussed on day 1 of Hivefest. Nevertheless, with each passing month, the offerings that Hive has is expanded for the newer people who come onto the network.
As mentioned on numerous occasions, we are still in the development phase. We heard a lot of plans that are in motion. It is wonderful to see road maps made public. However, all of them are dependent upon the writing of code and developing more features to the applications.
For the rest of us, in the meantime, we can understand the point we are at and how all of this will impact Hive going forward. If even half of what was discussed during the last few days comes out in 2021, we will be in a much different position 12 months from now.
And for all those who are token price watchers, this will be reflected in the price of HIVE. A few of these projects are going to make an enormous difference.
The momentum is becoming evident which will make the next Hivefest very exciting.
---
If you found this article informative, please give an upvote and rehive.

gif by @doze

logo by @st8z
Posted Using LeoFinance Beta