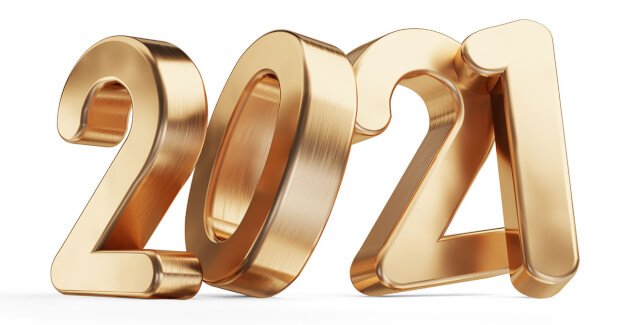 Soure
Yesterday was Day 1 of Hivefest. Obviously, due to the circumstances globally, hosting the event in person was not feasible. Hence, we are now experiencing life in the virtual world.
Nevertheless, for more than 4 hours, presenters detailed their plans for the foreseeable future. While it was talk, it is good to see road maps being put forth.
Overall, it was an exciting set of presentations. Incidentally, the two I am most looking forward to did not present. Both Leofinance and 3Speak are on slate for today.
That said, there was a lot of good information contained in one area. Much of it was already out there yet it required some digging to find.
Without going through each speaker, especially since many will want to watch for themselves, there were some highlights that are important.
Minimal Base Layer
@blocktrades and @howo were the presenters for the core development team. They were able to provide their views over the next 6 months.
The basic takeaway is that the work on the base layer is being done to narrow its focus. Blockchains are a pain in the rear end. Thus, the idea is the less that is on that layer, the easier things are to deal with.
As noted on many occasions, the value of Hive will ultimately come down to what is built on the second layer. This is the focus of the core team. They want to streamline the code to reduce the need for hard forks. From what was stated, this will eventually deal with mostly governance issues.
That means creating a platform of developers tools and infrastructure for the second layer. The advantage to this is that we are going to see updates in a more rapid fashion. Hard forks need to be spaced out since they are a challenge plus exchanges have to adhere to them. This means the shutting down of wallets which impedes user experience.
By having much of what is taking place on a second layer, we are likely to see a spreading of appeal for developers. People will not be dealing with something new since they will be connecting in a manner that they are accustomed to.
Hive-Engine Has Big Plans
There was a lot of attention given to Hive-Engine lately as people started to question the decentralization aspect of things.
However, that does not appear to be deterring the team. @aggroed laid out the vision for the project while @cryptomancer detailed some of the specifics.
Basically, the vision of Hive-Engine is to be a back end system whereby entrepreneurs can come and quickly build their projects. Essentially, the goal is to have businesses forming on Hive-Engine and tied to Hive. For this to happen, they need the tools to achieve this.
The focus now is on creating a host of smart contract templates that can quickly integrated into whatever is being developed. Some of the games are being rolled out as examples of what is possible. Think of these as proof-of-concept cases.
Naturally, the question of decentralization did come up and @cryptomancer did state that was one of the goals for the team. The timeline tossed out was that it would start to be addressed in the next few months.
Another interesting point is the concept that most any tile on a website such as Etsy or Amazon could ultimately be a NFT.
Something to keep in mind as the industry keep innovating and expanding.
Applications Keep Moving Forward
It is getting difficult to keep track of all that is taking place on Hive. The panel of speakers included a number of applications represented. Peakd, Splinterlands, Keychain, Ecency, and Hashkings all were covered.
Again, there is a lot on the agenda, more than can be covered in one article. However, all of these are looking to expand their capabilities greatly in 2021.
This is not surprising since some of them were very active in 2020. In fact, if we go pre-hard fork, some of these applications were staples of life on the other chain.
Onboarding
Blocktrades discussed how the focus is upon making the base layer able to scale. That is what all the work, it seems, the past 9 months was concentrating upon. Optimization and other focuses are done with the intention of being able to handle a lot more traffic than we presently see.
Of course, that will not be necessary unless users are onboarded. Here we saw many of the presenters offering ideas as to how that can be best accomplished.
One of the biggest steps forward was actually put forth by Howo. He stated that they are working on the Resource Credit Pools which will allow users to offer up their unused Resource Credits for others to use. This will help a great deal with enabling newer users to be active.
Ultimately, it appears the consensus is that Hive is still too difficult to onboard newer users. There was much discussion in the past about "lite" accounts and using other means of signing people up. A few applications now allow Google and Twitter account sign ups. Splinterlands also enables participation without one having a Hive account.
It appears this is a continued focus by many behind the different projects.
Hive and V/R
As mentioned, the entire gathering was being done in virtual reality. Having a virtual experience was new for most people. There is no doubt that this technology is still in its infancy.
The hosting of an event in this manner was due to circumstances. It seems like a good way to compensate for what is taking place.
However, that is not the end of it.
@themarkymark put together an interesting presentation. He discussed the idea of using the V/R realm to actually attract people to Hive. Instead of hosting calls and gatherings using a platform such as Discord, perhaps look at entering the V/R world.
He did a great deal of investigation into AltSpaceVR and there are events taking place all the time. There are a number of them that cater to cryptocurrency people. Some are successful at attracting dozens of new people with each event.
The idea is for projects to start using this as a way to enhance their project while also trying to tap into newer users. Simply put, this is an added layer to what we are presently seeing on Hive.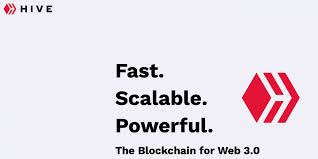 Overall, the day of presentations basically validated what people think about Hive.
If one thinks Hive is garbage and on the way to collapse, this event probably reaffirmed that viewpoint. There were no magic moments or killer DApps introduced. We are still absent a road map that takes Hive from a $50 million blockchain to $3 billion.
On the other hand, for those who pay attention to development and size the state of the ecosystem on more than just the token price, we see a lot is happening. Many time, revolutions are evolutionary in nature. Exponential growth takes place after years of plugging along. That certainly appears to be the case with Hive.
Nothing mentioned is going to instantly change the fortunes or state of affairs on Hive. Instead, it is more of a building upon what took place in 2020. Many projects, including the base code, took major steps forward.
Remember, a year ago, we were just about to enter into the Justin Sun fiasco. If memory serves me, we were still at the stage of rumors swirling involving Sun and the buying of Steemit Inc.
Thus, consider how far we came.
2021 looks like we will see a great deal of infrastructure put in place. This should make life for developers a lot easier.
---
If you found this article informative, please give an upvote and rehive.

gif by @doze

logo by @st8z
Posted Using LeoFinance Beta