An interesting set of events happened the last couple days that could make one wonder what is going on.
A few days ago, @theycallmedan reposted an article that Dan Larimer wrote a few years called "Steemit's Evil Plan for Cryptocurrency World Domination". It is a manifesto of sorts which he spelled out what he saw as the future of Steemit.
More about this in a few seconds.
Then we had a surprise yesterday when Dan L. made his first post in more than 2.5 years and the first one on Hive. Could this be coincidental? More than likely. The post was short, promoting a new book that he is working on.
That said, oerhaps he is interested in becoming more active in the community. He put this comment up.

Whatever Dan decides to do, the rehive of an old article allowed us to look at where we can from and what the thought process was back then.
Steemit Inc and Ned
To delve into this, it is interesting to see that the statement at the time was that it would be a long road. Obviously, it was known back in 2018 that this would not be an overnight process.
Here is a direct quote:
The road is long, but the Steem community will eventually follow the yellow-brick-blockchain to the Emerald City and in the process overcome the wicked witch of the west.
Obviously, the Steem community, as many understood it to be, ended up on Hive. A lot stayed behind and now are under the thumb of Sun. One thing we can saw about Sun, he helped to fulfill the second part of that paragraph.
The Steemit community just needs to over come its fears, stop being cowardly, and find it in their heart to love one another.
While love might be a strong word, the events of January through March did pull the community together, who cast aside all differences to rally for one cause. Although the effort failed in regards to the Steem blockchain, a brand new one was formed which opened up the door to other possibilities.
Hive started in March. This means we are dealing with 7 months. Steemit Inc was in control for over 4 years. How much of the progress that was discussed in the original article was delayed because of the misguided actions of that organization? It is impossible to calculate but it does seem we are moving forward at a much faster pace than before.
Therefore, if nothing else, one of the biggest benefits of the hard fork is the removal of Steemit Inc as the roadblock to progress. Now it is up to the community to forge ahead. Of course, the ninja stake going into the DAO and removed from governance helps a great deal also.
Community
There is not a lot that needs to be said here. Last March showed how strong the community it. While the community might not be enormous in numbers, it is very dedicated and loyal. The events in the past has made everyone here resilient to all attacks. When wLEO was hacked, those people behaved like Hivians, buckling down and getting busy.
One of the main premises is this:
The key to bootstrapping a currency is having a community which is able and willing to use it.
Obviously, this is true since we know that anything requires people willing to use it to be successful. It is still debatable where we stand with the currency, especially since it was focusing upon the SBD (HBD). However, we do have the community.
Sidechains and Smart Contracts
It is obvious this is the stage we are seeing a great deal of progress. The article also mentioned "smartcoins" which became known as "SMTs". It is not applicable at the base layer as of now, yet we see it clearly on Hive-Engine.
The recent focus upon decentralizing Hive-Engine is an effort to make this project more viable to what was envisioned. Trust is key and many will not trust something that is centralized.
At the same time, many are concentrating on building the tools that can offer the developers the ability to build vibrant layer 2 solutions on Hive. Again, this was probably something that should have happened a few years ago, but, alas, this is where we are.
It is incredible to read what was written knowing that there is a growing attitude on Hive that says "anything you can do, so can we". Naturally this does not apply to the base layer which is still rather specialized and going to remain that way. However, by offering the functionality on the second layer, all features that other chains have can be replicated.
There is one exception though.
Unlike other smart contract platforms, Steem will have no fees! This means app developers can build things that just aren't viable elsewhere.
There is that fast and fee-less thing again. Even back then, it was realized how important that is. Watching the transaction cost of both Bitcoin and Ethereum skyrocket over the last few months, it really drives home how much of an advantage that truly is.
Ironic that EOS, Dan's next project, does not have that capability. Sometimes tradeoffs have to be made it seems.
As many stated, the future of Hive's success is at the second layer. Here is where all the juicy stuff will happen. As we are seeing, gaming it excelling which is not something that could be done at the base layer. We also got an indication of the first "yield farming" game that will be build on Hive-Engine.
Marketplace
Thus far, we missed this one. While there are a few options out there, for the most part, there is not a thriving marketplace for HIVE or HBD where goods and services can be purchased. This could happen yet, for now, it is absent.
However, what we do have is people starting to accumulate currencies. When Hive-Engine was introduced, it game people an opportunity to create their own tokens to reward their community members. This translates into people receiving rewards in many different forms.
The value of these rewards, for the most part, is minimal. We are seeing this changing as Leofinance is showing. A few other "tribes" are following suit, increasing the value, at least in the short term, of their tokens.
All this could feed into a robust marketplace. For the moment, we are seeing some financial products being developed which gives people options. This can be expanded, over time, to include an assortment of other products and services. In the near term, hopefully we see wealth built for those token holders, giving them resources to help further advancement.
The Road Map
Sometimes is it beneficial to check things against the road map laid out. Certainly, the article from 4 years ago only spelled out some guidelines that he envisioned coming into being. Over that time, some were achieved, others not so much.
The question is whether or not that path is still a way to success? It seems to make a lot of sense especially since some of it is where we are seeing progress presently being made. The question about HBD is long discussed on here and might be worthy of revisiting. In haste to make other tokens have value, those currency was completely overlooked. Perhaps it is rightly so yet should be delved into as to keep it or not.
Stepping back can offer incredible insight. It is too easy to fall prey of being so focused we miss what is taking place around us. The metric of token price often can be misleading. If the road is long which, indeed, it is, then we need to realize the game is not close to ending. According to this "roadmap", we are only partially on the path to success.
How things unfold over the next couple years is still going to depend greatly upon what is built upon Hive. The base layer is getting stronger with each new update. Old code and software is being replaced with new. Nevertheless, that is not what is going to drive the success of Hive.
It will be the games, applications, and whatever else is built upon here. That is what will attract users. The process that was laid out by Dan makes sense. Of course, we changed the order some which might be causing delay. That said, there is still a strong foundation which is already in place.
Now it is time to start constructing the other levels on top of it.
---
If you found this article informative, please give an upvote and rehive.

gif by @doze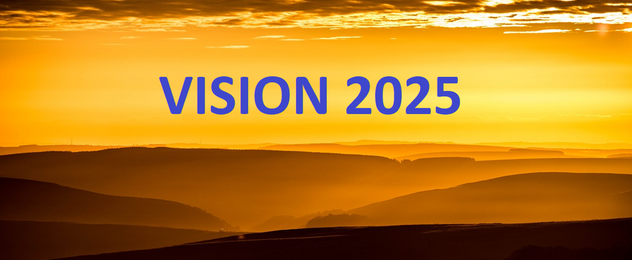 Posted Using LeoFinance Beta