Hive is still in its first 90 days. I know that is hard to believe considering all that is taking place. It actually seems like ages ago when the fork from Steem took place. Yet, we will hit the 90 day mark in just under two weeks.
In these early stages, it is hard to see exactly where we are. Like markets, it takes a while for a trend to be established. One does not proclaim a bull market after a couple days. It is the same on Hive.
That said, if activity is any indication, it does appear that Hive is started to capture the consciousness of certain people. While this is not evident, yet, in the number of users, we are seeing a great deal of expansion. At the same time, this expansion is starting to spread things out, assisting in the ongoing push towards more decentralization.
We are seeing a number of new applications showing up. Certainly, many of these were in development before the fork, yet it is nice to see them starting to come to life on Hive.
Lately we saw the introduction of @quello, @dbuzz, @dapplr, and, today I saw a post about @hiverr. Many of these model what is already successful on the Internet; now adding the Web 3.0 element.
A comment was posted yesterday by @revo laying out an app that he is going to release very soon.

Here is a link to a test site.
https://d-hiver.herokuapp.com/
d-hiver is not to be confused with hiverr. One is a twitter like app and the other modeled after Fiverr.
In reading the just released announcement, it looks like the system starts the process by doing a seed post. This is a one time (I believe) post which effectively "houses" all future "tweets", "retweets" and anything else associated with the application. It appears that all activity is taking place at the comment level as opposed to the top level (posts).
This could provide a tremendous work around with the short-form content.
Here is the full post along with @revo's ideas and invitation for suggestions:
https://peakd.com/hive-139531/@revo/twitter-on-the-blockchain-a-proof-of-concept-hive-139531
Not to be forgotten, we have the progress of some of the older applications.
For example, in their update post, the @actfit team showed that it is still adding features to its platform. Of late, one of the discussions on Hive is about account recovery. Since most accounts were set up through Steemit Inc, that is the recovery account. Many have posted this feature is now turned off, meaning that accounts can be lost.
Actifit is addressing this by enabling users to change the recovery account through their application.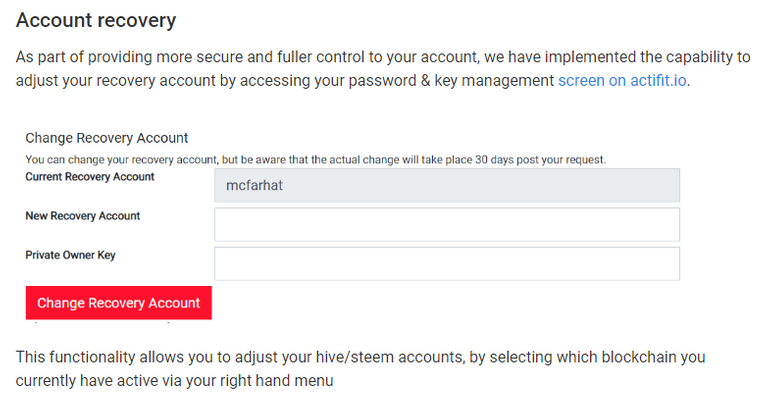 https://peakd.com/hive-193552/@actifit/actifit-io-updates-market-account-recovery-he-balances-and-more-delegation-rewards-witness-status
A few days ago, the Leofinance team put out an update pertaining to their Hivestats.io site. This is similar to Steemworld for those who were proponents of that interface.
This is the second version of the interface and it includes some additional features that are very nice. To start, it added in the Hive-Engine tokens, thus providing information on more than just HIVE. At the same time, we have the ability to see our Hive-Engine token activity. This is something that was previously missing. Finally, one is able to send the Hive-Engine tokens directly from the site.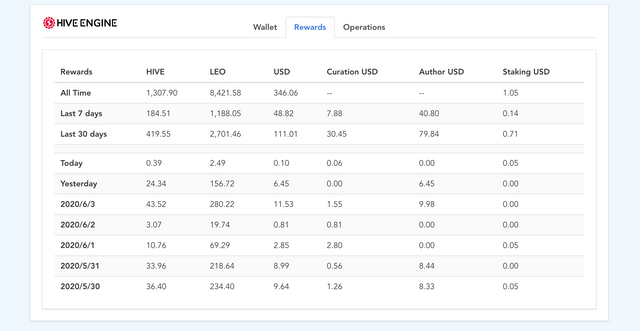 https://leofinance.io/hive-167922/@steem.leo/hivestats-io-phase-2-is-live-or-hive-keychain-and-hive-engine-integration
Then we have gaming.
Both @exodenews and @cryptobrewmaster were being formulated before the fork from Steem. However, both these teams shifted over to Hive and now are rolling out alpha versions of their games. Exode is going through a pre-sale for the in game assets using NFTs as proof of ownership.
Another game that many are familiar with is @holybread. This game is still resident on Steem yet is going through some updates. One of the major shifts is there appears to be a new team behind the game. This means that one of the moves being made is to jump over to Hive. It is something I think we can expect in the next few weeks depending upon how quickly their development goes.
Finally, I want to mention that, over the past week, I came across three different projects that are setting up witness nodes. Not all are ready for voting since they haven't gone live. Nevertheless. it does show there is more activity on this front.
One last note that is worthy to mention. We are awaiting announcement of the date of the first hard fork of Hive. One of the keys to this is a change how the data is integrated into the master nodes. Presently, the system is not ideal, presumably pushing prices of nodes up while affecting performance. Some of these core issues are being addressed meaning there is the potential for more individuals/groups to run master nodes after the fork takes place.
This is just another area where Hive looks to spread things out and increase decentralization. At present, there are 7 or 8 master nodes available for use. It would nice to see that number double in a short period of time.
I am sure I missed a lot and, anything that you know about, just add to the comment section. Nevertheless, we can see there is a lot of stuff happening on Hive.
---
If you found this article informative, please give an upvote and rehive.

gif by @doze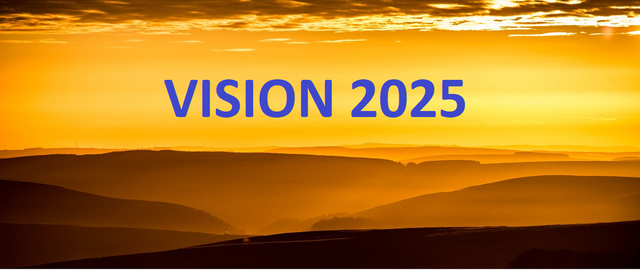 Posted Using LeoFinance