Hive As A Decentralized Backup To Centralized Social Media
The social media platforms are garnering a lot of attention these days. Whether it is because of taking down a video of doctors who disagree with the mainstream message or certain individuals having their accounts erased because of their viewpoints on certain issues, barely a day goes by without some attention being paid to these companies.
Twitter getting hacked is now putting it in the crosshairs of the SEC. Not to be outdone, Mark Zuckerberg is now facing criminal implications for lying in front of Congress after an internal report was released that counters much of his testimony.
This is all opening the door, so we think, for decentralization. Being on Hive naturally puts us in a hopeful position of attracting some of those users to this platform.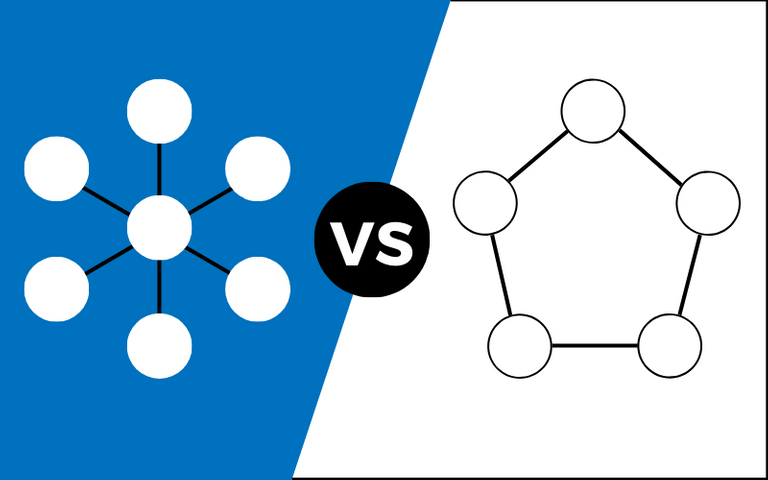 Source
After all, one of the biggest benefits of blockchain is that it is immutable. Therefore, anything that is put on there will remain. This is in stark contrast to the centralized platforms where years worth of posts are eliminated in a few moments. Steem, of course, under Justin Sun, showed the power of centralization when he did that to a number of long-time Steemians.
So far, the relationship between decentralization and centralized platforms is an adversarial one. It is a matter of "we are right, they are wrong" type mentality. While this makes sense, there might be another way of looking at it.
It cannot be denied that the centralized platforms have the traffic and will do so for a long time. Those who are disgruntled with them make the headlines yet, overall, are a very small number of the total users. While an Alex Jones or David Icke gets attention, they are just two accounts in billions. At the same time, it is likely they are not even the most active users considering the fact that Facebook, as an example, has people spending 10-15 hours a day on there.
The decentralized applications (DApps) have done an awful job attracting users. Looking at the numbers of the most popular DApps is a joke compared to the overall Internet user base. Here we see that the bridge between the two is vast.
We did see some progress in terms of integration. A couple of the DApps, 3Speak and Peakd, do allow for signing in using accounts from the major platforms. This enables users to start interacting on those sites without a Hive account. This bypasses the onboarding issues, something that has plagued the ecosystem for years.
It also allows people to do what they are accustomed. We are creatures of habit. By signing in with a Google or Facebook account, something people do all the time, users can instantly start commenting and participating on the platform. This reduces the learning curve greatly.
Of course, this presents an issue since Hive has a reward pool that is based upon the activities of Hive accounts. Using these other platform accounts to sign in negates that idea.
What is done to get around this problem is for the different applications to use proxy accounts. Here we see the ability to post comments via proxy removing the obstacle of not having an account. Thus, the information pertaining to user activity is kept at the application level as opposed to the blockchain. In short, it is a hybrid model.
Here is where things could get interesting. So far, I have only seen this approach used for commenting. Considering all that is taking place in the social media world, is there something more that could be done.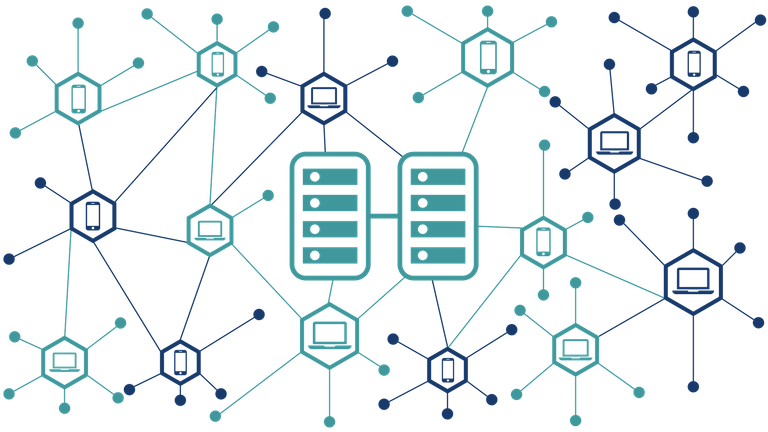 Source
When we get down to the bare bones of blockchain, we come to realize it is nothing more than a database. Like Facebook and Twitter maintain their databases, Hive is one that is decentralized, spread across many computers. The system is designed in a way that each computer that is running the blockchain software syncs up with the others based upon the verification of the different transactions.
It is important to note that the Hive blockchain provides security and immutability for text. Thus, video and audio files are still going to be at the mercy of the centralized entities. However, for text based communications, Hive could offer something that is invaluable when we factor what is happening.
If we could take the same approach using the sign in process, yet allow for posts to be put on Hive via proxy accounts, Hive effectively could be the immutable database that negates the centralized platforms ability to completely eliminate or censor information. In other words, once it is posted to the blockchain, it is there regardless of what Twitter or Facebook do in their databases.
Suddenly, the utility for Hive goes through the roof. Those accounts that are walking the fine line of getting in trouble with the big boys of social media can take comfort knowing their information (and ideas) are always available. While a Tweet or Facebook post can be deleted, one on Hive cannot.
Here we see how Hive can become an adjunct for the activity that is already taking place on social media sites. All the activity would have to be run through proxy accounts. If someone is interested in utilizing more of the Hive ecosystem, an account could be signed up for. Yet, for most, simple posting as a backup would be sufficient.
In my mind, this would move Hive up in the world. How many of the users on social media would need to adopt this approach to radically improve the numbers? If 1/10th of 1% of all Twitter users started doing this, you would be looking at somewhere near 300,000. Facebook would present even a larger number.
One issue that always seems to come up is that of the reward pool. Here is where things get a bit sticky. From what I have seen, the applications can utilize their own database, outside of Hive, to keep track of rewards earned by individual accounts. Distribution of rewards will require a Hive account so nothing will be claimed until the users sign up for one.
However, there is a different approach that could be taken. Simply put, activity that takes place using the sign in from the major social media platforms is not eligible for Hive rewards. This is reserved for those who are posting using a Hive account. To solve this, the proxy accounts from the application could be set to turn down rewards. Thus, the reward pool is preserved for Hivians yet the activity and benefits of immutable backup are available to those who are on centralized social media.
There is another level that could be added. If the application wants to entice users with rewards, a token could be created specifically for that. Once again, the basis of HIVE rewards is maintained while the application is free to establish payouts however it determines. This could provide some incentive to those on the mainstream social media sites to use this system.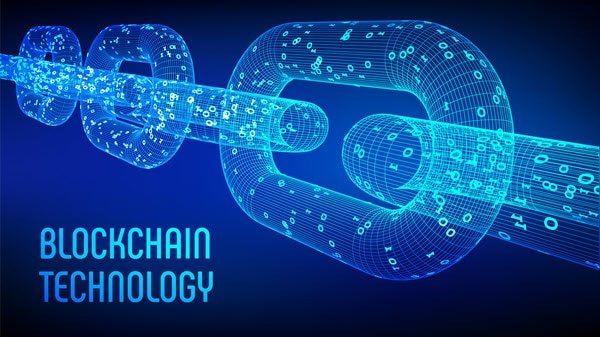 Source
Much of this would eliminate the difficulty issues people seem to have when approaching cryptocurrency. Since the masses appear not to be interested in getting passed the learning curve, we need to simplify it for them. This means providing a structure that is familiar to them while offering some of the benefits of Hive.
From that point, it becomes a numbers game. Whatever number do start to use Hive as a backup system, we can count on a percentage, no matter how small, ultimately doing the research to see the benefits of having a Hive account. Eventually, this will result in more users signing up.
In the meantime, Hive will also get some serious recognition since the transaction volume will go through the roof. Unlike some of the blockchains that have nothing more than bots running, this would be legitimate data that is being preserved on the Hive platform. In other words, it would serve a purpose.
Eventually, I believe the centralized social media platforms will collapse. Going forward, there are just too many challenges for them to maintain their position. Whether it is security concerns or the fact that people are looking for them to both police content while also leaving it alone, I do not see how they can rectify the situation to keep all parties happy.
That said, it is a process that could take a while to unfold. In the near term, like most things in crypto, a hybrid approach is needed. Combine some of the decentralized benefits of Hive with centralized social media accounts that are truly interested in having their information preserved.
An application that provides decentralized database protection for centralized social media accounts could go a long way in firmly implanting Hive in the minds of millions of people.
Essentially, Hive will be positioned as an adjunct to the existing social media platforms. Once that is in place, the ecosystem can then work on taking them over.
---
If you found this article informative, please give an upvote and rehive.

gif by @doze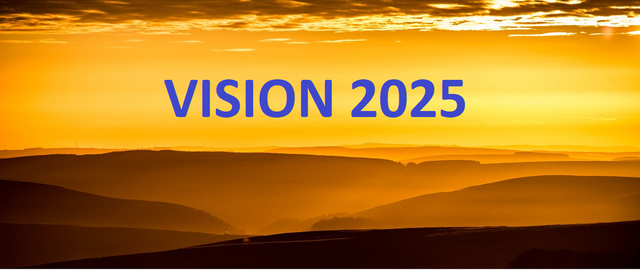 Posted Using LeoFinance
---
---