Wall Street pays a premium for companies that are experiencing high growth rates. The reason for this is rather simple. Companies that are going at an astronomical rate eventually will have numbers that rival the larger counterparts. Thus, getting involved in something when it is small, so goes the thinking, will net greater benefits down the road.
We can say that cryptocurrency is officially a high growth industry. This year, 2020, saw incredible numbers being pushed forth. The leader is, of course, Ethereum due to the DeFi craze that took off around the time COVID-19 hit.
One of the main metrics to go buy is the number of wallets. This only makes sense since a wallet is required for anyone involved.
At the end of 2019, according to Etherscan, here is what the wallet situation on Ethereum looked like.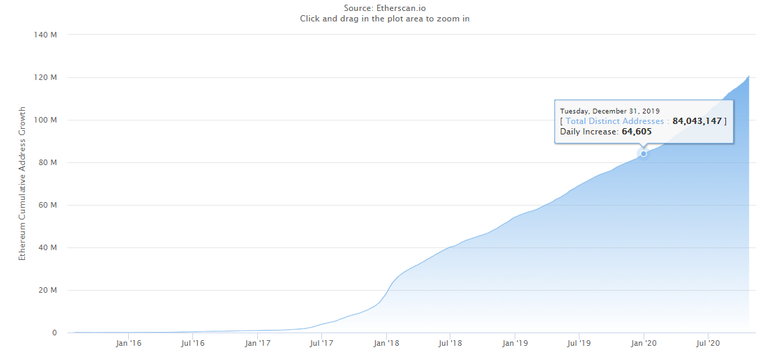 At that time, it was just over 84 million wallets. This next chart shows how things look as of yesterday.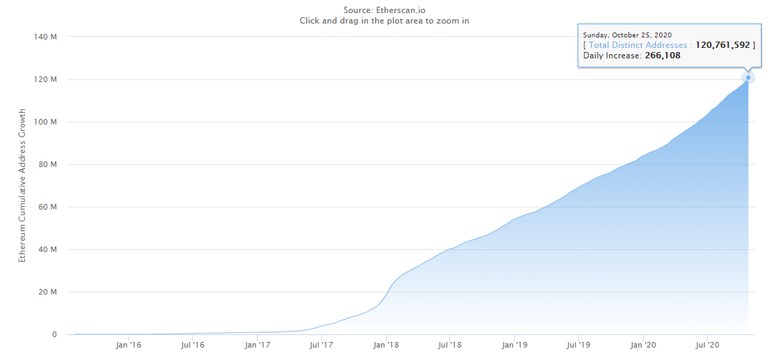 We can see that the wallet count crossed the 120 million level. This means that more than 36 million Ethereum wallets were added in under 10 months. At the recent pace, there is a good chance that we could see another 9 million wallets added through the rest of the year. This would bring the total new wallets to 45 million, or a growth rate of about 53%.
If we look at Bitcoin, we see that, according to the richlist, there are just shy of 40 million addresses out there.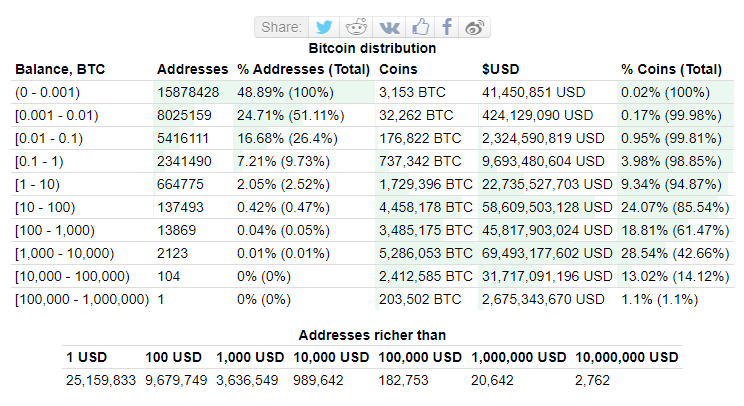 Source
Of course, wallet addresses do not tell us a great deal. One of the issues with cryptocurrency is separating individual humans from the addresses. Looking at Ethereum, 36 million people adding a new wallet is much different than 1 million people adding 36 apiece. Obviously, the former shows more growth.
Thus we can look at this as anecdotal. Essentially, this matches up with other trends we see taking place.
For Bitcoin, the recent actions of Microstrategy and Square affirm what is taking place. These are just two of the Wall Street institutions that put a portion of their reserve holdings into Bitcoin. These are newer players that are opening the door for many other entrants to follow behind.
Institutional money is just starting to trickle in. This might be turned up shortly according to a recent report.
The Discovering Institutional Demand for Digital Assets surveyed professional money managers and where they stood (or their wealthy clients) regarding digital assets.
The total assets under management of the 55 portfolio allocators that participated in the survey was over €719 billion, which is almost double the entire market capitalization of the digital asset market. Out of those professional investors, 36% already had blockchain-inspired assets in their portfolio either through direct investment in cryptocurrencies, stablecoins, and security tokens or via funds, structured products, or futures.
Out of the remaining 64% that have not yet invested, 39.29% plan to invest. This results in 36% + 25.15% = 61.15% of professional investors in the survey either already owning digital assets or planning to buy in the future.
Source
Then we see the tidbit the other day where the tvl of DeFi crossed $12.5 billion in spite of the tokens suffering a pullback on the market.
To contrast, here was the big news on February 7th of this year.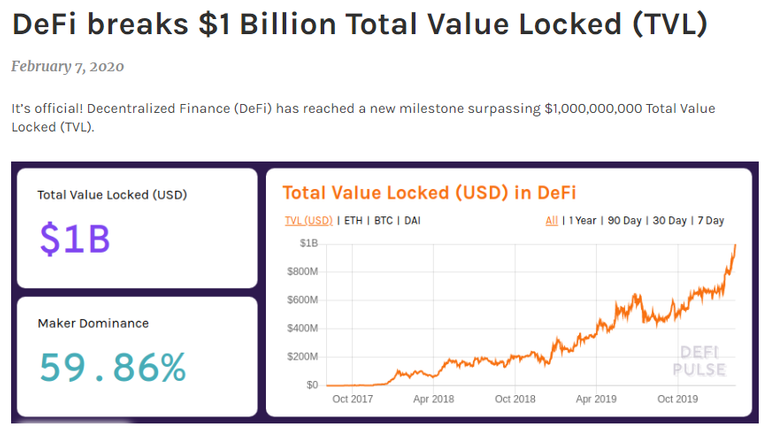 Source
That is a 12.5x increase in just under 9 months. Certainly that is a growth rate that will garner some attention.
Naturally, this does not tell the entire story but it does give us some insight as to what is happening in general, at least with the two top blockchains. The growth of Bitcoin and Ethereum can only help the rest of the industry. As more people get involved, some will end up exploring other projects. In the end, the higher the number involved, the greater the likelihood people start to involve themselves with different tokens.
Some are estimating that we presently have 100 million people who are involved in cryptocurrency. This is as accurate a guess as any. Whatever the exact number is, this is a marked difference from a year or two ago. Thus, in spite of a bear market (except for Bitcoin) over the past few years, growth has taken place.
With Wall Street Institutions suddenly validating cryptocurrency, we are likely to see the growth rate explode. I would not be surprised that we hit 250M-300M users by the end of 2021.
When things go exponential, the previous growth rate, no matter how strong, tends to be dwarfed. We can expect this to happen with cryptocurrency over the next couple years.
---
If you found this article informative, please give an upvote and rehive.

gif by @doze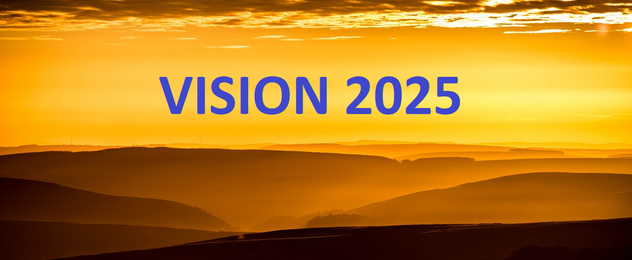 Posted Using LeoFinance Beta