Have you ever wondered why Western economies seem to be slowing? This does not refer to the recent collapse due to the shutdown of the global economy. It started long before this.
Over the last decade, we heard about a "booming" economy from the politicians. The cheerleader in charge, Trump, even called it the best economy ever. Of course, the numbers do not reflect that sentiment. Instead, the growth rate, especially coming out of a major recession like we had more than a decade ago was rather abysmal.
So why is this the case?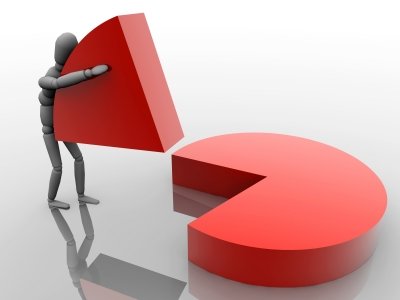 Source
When we look at the fundamentals of an economy, it comes down to production. For all the stats, metrics, and other things used by the media and others, the only thing that really matters is production. This is the starting point. If something is not produced, it cannot be bought. This can be a problem in a consumer driven economy.
Bullshit Jobs
A number of years ago there was a paper that came out called "Bullshit Jobs". It had such an impact that it eventually was turned into a book. The main thesis was that even though there were lots of jobs being created, they were, in all actuality, bullshit. In other words, they were not needed.
This ends up going through the economy in a variety of ways.
When we look at the student loan discussion, we see a major part of the equation omitted. People focus upon the debt while overlooking an essential piece: how many of these degrees are completely worthless in the marketplace?
We have institutions turning out millions of students a year with degrees that have no value. This was always the case but it is taking on a great deal more significance with the Internet. Outside of STEM and some sub categories like accounting and IT, few degrees mean anything. What is one going to do with them?
Art history might be a fascinating subject to some but, outside being a curator at a museum, what is the value of it? And besides, why spend a hundred grand to study something you can look up on the Internet for free. Wikipedia and other sites are full of art history that one can research and learn without the cost.
Thus, we have millions of people who have a large debt obligation yet no marketable skills. Of course, society tries to compensate for this by creating jobs for these people. We have government work, the educational system, NGOs, and charities which make people believe they are adding value to the economy. They are not.
Certainly, there are some merits to these. However, like the banking industry, the value add they provide is quickly overridden by the rent seeking that takes place. We also see this in the medical industry. Billions of dollars are sucked out due to unproductive activities.
Each of these areas, if scaled down to their contributing pieces, could be reduced by more than 50%. This will not happen until there is a collapse since too many structures are in place to defend these people and make them feel important.
In all honestly, the person who is making a sandwich at the local deli is adding more to society since at least they are delivering someone food, an essential in life.
True wealth generation only comes from a few sources. An economy needs to:
Manufacture goods
Mine/drill raw materials
Develop/create things such as software, books, or videos
Growing crops like food, grains, tobacco, hemp
Outside of this, we see a variety of industries that crop up to support these areas. However, as we can see, we got a lot of dead weight that is not enhancing or facilitating any of these areas.
Cryptocurrency's Opportunity
Cryptocurrency first started with the idea that it would be able to eliminate some of the rent seekers in the financial industry. This is a place where most of what we see is just bloat. In fact, with technology today, much of the financial services sector could be eliminated. At the head of this is the banking industry. As we are well aware, a crypto wallet provides the full extend of banking services for 90% of the people. Most people use a bank to store, send, and receive money. A crypto wallet does all of this without the need for the bank.
This is a major parasite eliminated from society, or at least reduced.
Peer-to-peer transactions can wash out a lot of the fluff in society. Why deal with any third party entity when direct transactions can happen? This is something the world have not yet grown accustom to. While saying "code is King" might be over the top at this point, we can see the ability to reduce the need for these institutions that simply "push paper" around.
Cryptocurrency also can reward any type of behavior, at any level. This is a very important idea. In our present system, there is a lot that adds value to an economy that is not financialized.
Ultimately, it comes down to energy put forth. Who is doing the creating versus who is getting the rewards? We see a system where the producers end up getting little to nothing while the extractors get a whole lot. Why are countries running up huge deficits over the last few decades? Look no further than the number of producers versus the parasites.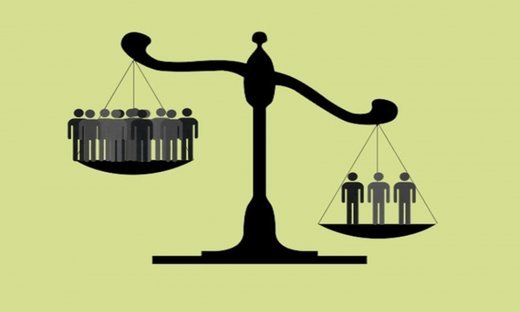 Source
Trillions of dollars each year goes to support this system. We have economic system that are based nothing more than the movement of money. While this is a vital aspect to an economy, it also misses the entire production aspect. This is where central banks fail.
In other words, there are less builders and more extractors. As the ratio keeps skewing, things only get worse.
We can see this mindset entering the crypto world. Everyone wants the free lunch as they say. It doesn't matter at what level it is at, we see the same approach. It can be from a major institution just buying something up or a new poster coming onto a site.
Social media is a prime example of a parasitic situation. There are many who actively create a great deal of content. While they get some rewards, it is not a lot. Most of the value is extracted by the platform. That is why these entities get more powerful by the day.
As we experiment with different governance systems, we need to be mindful of what we are incentivizing. If we allow the parasites to enter, we will end up with the same things as before, just in a digital form.
It is easy to see the difference between creating an application that uses electricity more efficiently as compared to developing another messenger application.
Cryptocurrency can start to take on the world's major problems if we think in that direction. Instead of Lambos and mooning, we have ability to take on these extractive institutions to free up capital for more important endeavors. Consider things such as cancer research, longevity, energy efficiency, and food production. These are all matters that crypto-economic system can help to advance.
Ultimately, it can be done is a much more efficient manner than it is today.
---
If you found this article informative, please give an upvote and rehive.

gif by @doze

logo by @st8z
Posted Using LeoFinance Beta