Could this be a game changer?
In the latest Leo Roundtable, a new feature was discussed that is going to change the Leofinance platform considerably and perhaps offer an enormous addition to the Hive ecosystem.
It is Leo Twitter.
While it might not be called that specifically, it conveys the exact meaning. It is a microblogging feature that will be added. According to @khaleelkazi, it will look very similar to Twitter, which is going to make for a quick learning curve.

Source
Essentially A Twitter Front End
What Leofinance is creating is essentially a Twitter front end. The ability to post all articles from Leofinance instantly to Twitter already exists. This feature will also exist for all microblogs.
Thus, anyone who is using Twitter for their discussions around cryptocurrency, blockchain, and finance can use this feature and it will appear on their Twitter feeds; the same as if they did it through Twitter.
There is one major advantage to this. Unlike Twitter posts, ones made through Leofinance are on a decentralized database. Hence, if Twitter goes through to delete posts or, worse, takes down an account, all the posts are resident on the Hive blockchain. The immutability of Hive is being put to use.
We know that discussing decentralization, freedom, cryptocurrency, and anti-definancialization is not welcomed by the traditional social media outlets. Our own @theycallmedan was banned from Twitter for, presumably, his promotion of Hive and other censorship resistant platforms.
People, therefore, will have the ability to engage with their Twitter audiences the same as always yet protect their data from eradication. This allows them to take a bit more control of their content. Even though it is still housed on Twitter's servers, it is backed up on Hive.
How Is This Different From DBuzz?
While microbloggig has been attempted on a couple of occasions, the latest being DBuzz, it encountered some challenges. On Hive, because of the reward pool, many microblogs were looked at as either reward scalping or simply garbage content. This is a point that is difficult to argue since most Tweets are only a handful of characters, usually a link or something to that effect.
The problem with this situation is this type of content is the majority of social media. Few are putting together long form blog posts. Most of the interaction is quick hits, link sharing, and dopey "conversations". This puts it at odds with some of the original tenets of Hive.
This was solved by utilizing the comment section. All posts made through the Leo Twitter feature will appear that same as on Twitter. However, on the blockchain side, it will actually appear in the comment section, not in the blog section of each profile. This eliminates a headache that many had with autovoters, thus allowing them to use their main account.
By the same token, since the blockchain views it all as comments, they do not show up in people's feeds or main sections of tribes. This will help to keep those areas reserved for the more serious content.
The microblogs will be eligible for rewards, albeit in a different fashion that is presently on the rest of Leofinance (the details have yet to be released).
Massive Push Of Engagement
Leofinance is setting a nice pace with the engagement. The community committed to building a strong foundation by engaging in posts via commenting. There are many who are putting up more than 100 comments a week in an effort to stimulate greater activity.
This new feature is going to send that through the roof. While many cannot write long articles, usually limited by time to one or two, microblogging happens in much greater numbers. This means that a person who puts on one post on Hive might also do 10-20 things a day on Twitter. There is no denying that platform is a mecca for activity.
One of the goals of Leofinance is to be the "frontpage of the Internet for cryptocurrency". This is a feature that will help to push that forward. Many are already on Twitter discussing Bitcoin, Ethereum, and a host of other crypto related topics. The goal is for a lot of this to eventually find its way to Leofinance and, thus, Hive.
Activity done through this feature will show up on Twitter. The reverse is not true though. If someone replies to something on Twitter, that will not be seen on Leofinance. Obviously, one cannot pirate the content from another platform and automatically feed it into its site.
That said, anyone with a Hive account can simply engage back and forth through Leofinance and have it all show up on Twitter as if it was done there.
There is a bonus to this. This week, most likely, the feature allowing people to utilize Leofinance simply by signing upwith a Twitter account will be live. Hence, by the time the microblogging is released, people will be able to utilize that feature with only a Twitter account.
Which leads to the question why wouldn't people use it?
Another update, soon to be released, is the "speed of Web 2.0 with the function of Web 3.0". Leofinance is going to be updated to cache the posts on its own servers, then deliver the data to the blockchain. This will eliminate the delays that are sometimes experienced on Hive. Users will not even realize they are on a Web 3.0 application because it will operate similar to any other server-based website.
For now, we are seeing hybrid models appearing throughout the blockchain world. We cannot go from a fully centralized Internet to one that is decentralized overnight. Technical difficulties aside, humans are wired to have that much change instantly.
Leofinance is adopting a hybrid model that doesn't seek to obsolete Twitter but, rather, tap into its success while bringing some of it over to Hive. If that is where people are comfortable, let's utilize that by adding new benefits.
After all, changing a URL where someone does something is a change most people can make. Once that is done, their engagement will be similar to what they already know.
This is could a winning formula.
What are your thoughts?
---
If you found this article informative, please give an upvote and rehive.

gif by @doze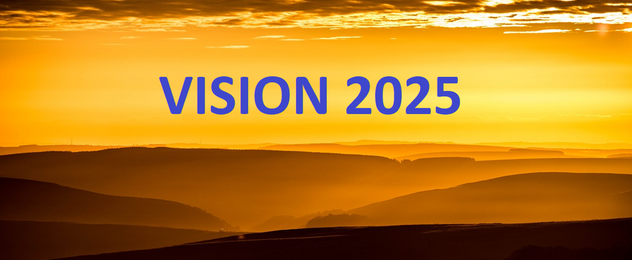 Posted Using LeoFinance Beta