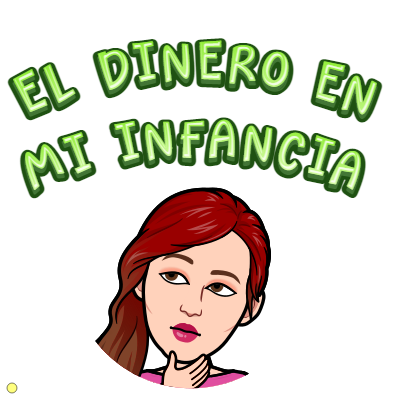 Money in My Childhood


El universo es abundancia, todo lo que necesitamos existe, sólo debemos conectarnos con esa energía y tal como mencionan nuestros amigos de @rutablockhain, en su gentil invitación a participar en este reto dedicado a nuestra manera de concebir el dinero desde la infancia, del que pueden encontrar todos los detalles AQUÍ, nuestra relación con el dinero está influenciada por nuestros aprendizajes de la niñez.
The universe is abundance, everything we need exists, we just have to connect with that energy and as our friends from @rutablockhain mention, in their kind invitation to participate in this challenge dedicated to our way of conceiving money from childhood, of which you can find all the details HERE, our relationship with money is influenced by our childhood learning.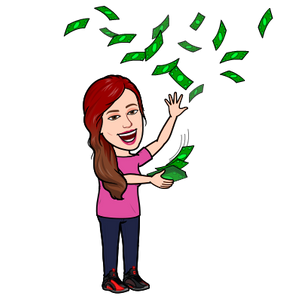 Económicamente hablando, mi infancia estuvo marcada por limitaciones económicas, mi padre era asalariado y mi madre ama de casa, el dinero que ingresaba era básicamente para comida, pero mi madre procuraba que no nos faltara nada, buscaba siempre economizar, hacía nuestra ropita y cortes de cabello. Como niños, mis hermanos y yo tuvimos la fortuna de que mi papá tenía en su trabajo el beneficio de juguetes para navidad; así que, a pesar de lo corto del presupuesto, se puede decir que la mayor parte del tiempo teníamos nuestras necesidades cubiertas, aunque para ellos no fuera fácil.
Economically speaking, my childhood was marked by economic limitations, my father was a salaried worker and my mother a housewife, the money she earned was basically for food, but my mother tried to make sure we didn't lack anything, she always tried to economize, she made our clothes and haircuts. As children, my brothers and I were fortunate that my father had the benefit of toys for Christmas at his job; so, in spite of the short budget, it can be said that most of the time we had our needs covered, even though it was not easy for them.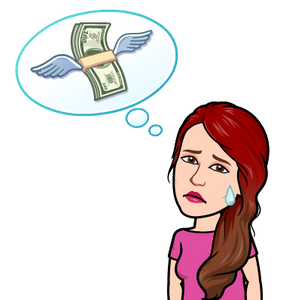 Mi mamá era muy optimista, siempre buscaba la manera de resolver cualquier situación que se pudiera suscitar y era más dada a complacer nuestros gustos, siempre que pudiera; mi papá intentaba frenarla con un: "hay que arroparse hasta donde alcance la cobija", haciendo referencia a que no podía pretender tener más de lo que había. Ella detestaba eso, no le gustaba sentir que no podíamos y en algunas ocasiones incluso ideaba vender tortas o hacer rifas para que ingresara dinero adicional.
My mom was very optimistic, always looking for a way to solve any situation that might arise and was more inclined to please our tastes, whenever she could; my dad tried to stop her with a: "you have to tuck in as far as the blanket will go", referring to the fact that he could not pretend to have more than what was available. She hated that, she didn't like to feel that we couldn't, and sometimes she even thought of selling cakes or raffling off extra money.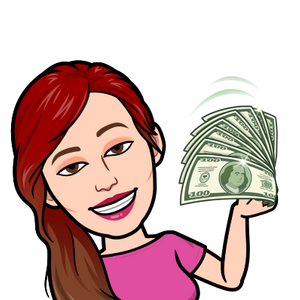 En lo que mi papá no escatimaba gastos era en la comida, le encantaba comer bien, lo que no significaba precisamente comer saludable, sino en abundancia y lo que le gustaba; amaba la carne y era algo que no faltaba en la casa y alguna bebida para acompañar la comida.
What my father did not skimp on was food, he loved to eat well, which did not exactly mean eating healthy, but in abundance and what he liked; he loved meat and it was something that was not lacking in the house and some drink to accompany the meal.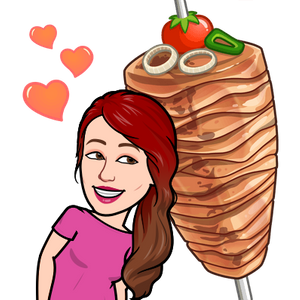 Algunas veces, conversando con mi esposo, le cuento que a pesar de que mi papá no era un profesional, en casa solía haber: jamón, queso, lomito de res, cereales, leche, salchichas, queso crema, queso parmesano... y ahora, siendo él y yo profesionales, en nuestro hogar esos víveres son un lujo.
Sometimes, talking to my husband, I tell him that even though my dad was not a professional, at home there used to be ham, cheese, beef tenderloin, cereal, milk, sausages, cream cheese, parmesan cheese... and now, being him and me professionals, in our home those provisions are a luxury.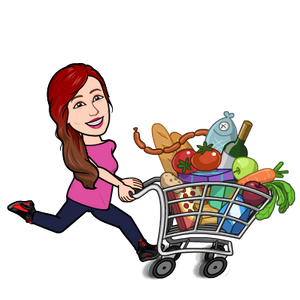 Recuerdo que cuando estaba en primaria, y si no me falla la memoria, durante varios años, todos los días teníamos para la merienda un mínimo de 2 bolívares, que podían ser 3 o 5, dependiendo de la liquidez de mis padres . Con dos bolívares podíamos comprar una empanada (ó un pastelito) y un jugo, cada uno costaba un bolívar; si me daban tres, podía comprar 2 empanadas (o pastelitos) y un jugo; y cuando eran cinco, podía comprar adicionalmente un postre. Y era la merienda de media mañana, no el desayuno, porque siempre salíamos ya comidos de nuestra casa.
I remember that when I was in primary school, and if my memory serves me correctly, for several years, every day we had a minimum of 2 bolivars for a snack, which could be 3 or 5, depending on my parents' liquidity. With two bolivars we could buy an empanada (or a pastelito) and a juice, each one costing one bolivar; if they gave me three, I could buy 2 empanadas (or pastelitos) and a juice; and when they were five, I could additionally buy a dessert. And it was the mid-morning snack, not breakfast, because we always left our house already eaten.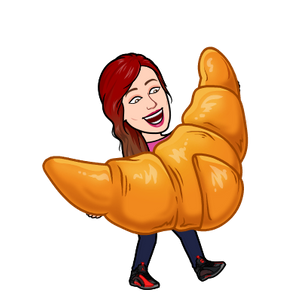 Mi madre nos inculcó que nuestra prioridad era estudiar, que no teníamos que preocuparnos por más nada, así que básicamente, los que quisimos, no hicimos dinero hasta graduarnos. Yo intenté estudiar y trabajar durante un semestre de la universidad y me fue fatal, así que no lo volví a intentar y me dediqué a sacar mi carrera.
My mother instilled in us that our priority was to study, that we didn't have to worry about anything else, so basically, those of us who wanted to, didn't make money until we graduated. I tried to study and work for a semester in college and it was a disaster, so I didn't try again and I just went for my degree.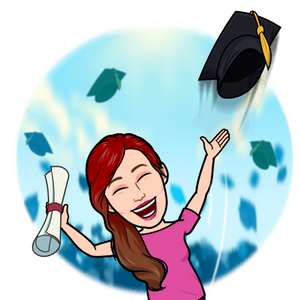 En retrospectiva, al pensar en las finanzas en mi niñez, viví con dos modelos opuestos: el no se puede de mi papá y el sí se puede de mi mamá; sin embargo, debo reconocer que eran más limitaciones que los gustos, por lo que supongo que es lo que debe estar guardado en mi subconsciente. Actualmente estoy en ese proceso de reconciliarme con la abundancia y de atraerla a mi vida, saber que los límites están en nuestra mente y que podemos deslastrarnos de ellos, es el primer paso en este camino en el que seguramente el destino es el éxito.
In retrospect, when thinking about finances in my childhood, I lived with two opposing models: my dad's no can do and my mom's yes can do. However, I have to admit that they were more limitations than tastes, so I guess that's what must be locked in my subconscious. I am currently in the process of reconciling myself with abundance and attracting it into my life. Knowing that limits are in our minds and that we can shed them is the first step on this path where success is surely the destination.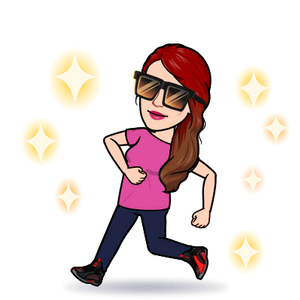 Me complace ivitar a participar en este reto a mis buenas amigas: @lisfabian, @marybellrg, @marpa y @sacra97, sé que lo disfrutarán y nos compartirán buenas historias. Un abrazo para ustedes.

Emoticones de la aplicación Bitmoji. El separador usado fue realizado por mí, en PowerPoint. Traducción cortesía de DeepL.com.
Emoticons from the Bitmoji application. Separator used was made by me, in PowerPoint. Translation courtesy of DeepL.com.
Posted Using LeoFinance Beta