Today i had limited time to write a serious post so i preferred to have a look at the cryptocurrencies market and inform about the prices.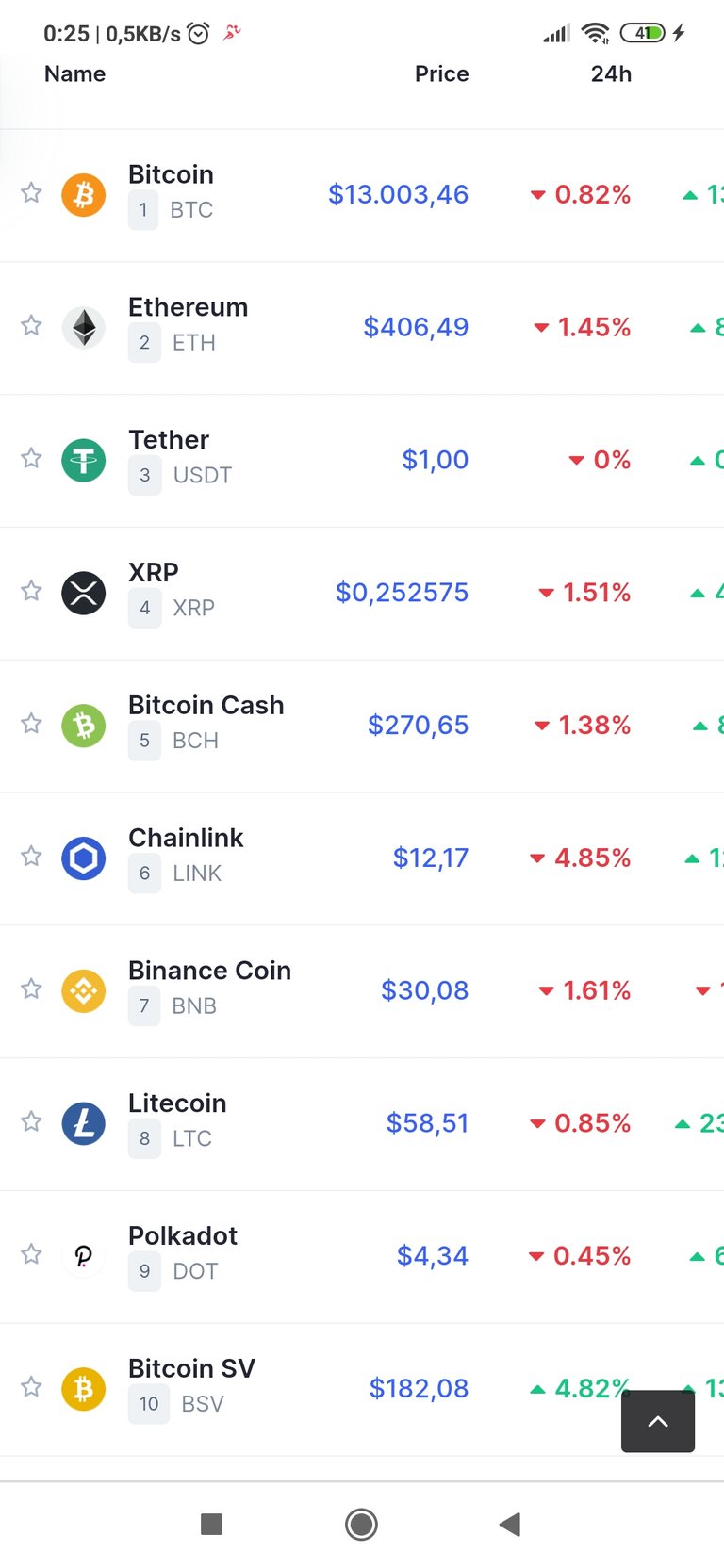 As you can see at the first ten cryptocurrencies we have fall at their prices.
The positive mention is that Bitcoin pass 13000 and my prediction until December is 20000 dollars.
Bitcoin entry at paypal will raise up its price and will make cryptocurrencies more famous and familiar to more people.
Posted Using LeoFinance Beta