Hello SPIer's, it's been a minute since SPinvest has released anything new so I wanted to put out a post to let you guys know that the drive is here and we are working hard every day to increase the income and overall fund value. We have explored content, curation, staking, defi, HODLing, gaming, cresting subsidiaries, investing in start-up funds and even dabbled in being an angel investor. What's next? We can't say today as things change tomorrow. As technology becomes easier for the end-user to use, we can explore new things but for now, are for the foreseeable future, our strength is on HIVE were SPinvest has already built up somewhat of a decent reputation over the past 20 months. We stick to our home base where we have the best chance of being able to launch a successful product. We stick to what people know SPinvest for and that's investment tokens.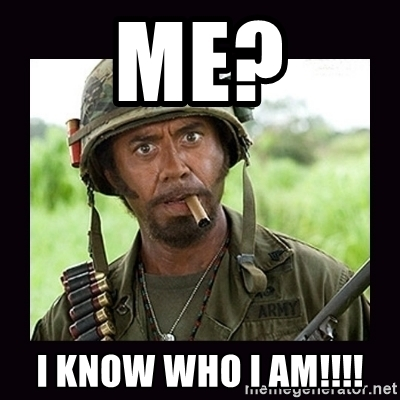 Below are 2 tokens that SPinvest will release when the time is right. I'll not go into great detail as it could be easy for someone to take these ideas and release similar tokens before we do. Before we began, some of you will be aware that SPinvest was launched during a bear market, this lets us get loads of crypto for cheap and now we are reaping the rewards. The timing of a token release can sometimes be as important as the project concept itself. When I launched SPinvest during the bear market, it was just good timing, just luck but I learned a few things from it and I can see how launching a certain type of investment token during a certain part of the crypto market cycle can help to ensure the project sees more than 1 cycle while taking advantage at minimal risk.
With this in mind, SPinvest will have 1 token to launch in a bull market and one token to launch in the bear market. If I was pushed for dates, I would say the bull market token will arrive in August 2021 and the bear market token in Jan 2023. These timeframes are based on the current 4 year crypto year cycle. By the time the cycles have increased to 5-7+ years, we'll already be millionaires collecting divs for life 🤞 . You might be thinking, here we go again, more silly ideas but hear me out.
As always, these are just examples and not the final details

Aug 2021 - HiveDivToken (HDT)
The concept is simple. At the height of the bull market when HIVE is trading for $2-5 (remember STEEM went from 70 cent to $8 in 2017), we issue HDT at 1 HIVE each. We issue these tokens until HIVE falls 50% from its bull run market top. Eg, HIVE tops out at $4, when it drops back to $2, we stop issuing tokens and semi-hardcap for 3 years.
All the HIVEp collected from token sales would be converted to an erc-20 stable token to earn 8-10% per year.

We scrape those interest payments once a week and convert them to HIVE and distribute that HIVE to HDT holders.
In theory, as the bear market takes over and the price of HIVE declines, the stable token earnings will buy back more HIVE. As HIVE has not been through a complete cycle yet, we have to use STEEM as an example. We seen $8 STEEM and 3 years later, we saw STEEM at under 12 cents. That's a 98% decline and im not being a hater but the same could happen to HIVE. I show you a quick example based on a stable token earning 10% per year and buying 1000 tokens.
HIVE is $3.00 and a user buys 1000 HDT for 1000 HIVE
We convert that into $3000 and stake to earn $5.75 per week
After 1 week, the price of HIVE is still $3.00 and the user receives 1.91 HIVE
After 2 years during crypto winter 2.0, HIVE is trading for $0.30 and the user receives 19.16 HIVE
So there you go, that's the bear market token. The concept is simple enough to understand and geared toward HIVE growth. I understand selling all the HIVEp might be looked down upon but in the long run, HDT will buy back many more HIVE than it ever buys. In the example above, we sold 1000 HIVE at $3 into a stable token but if the price drops to 30 cents, we will buy back 995 HIVE per year with the interest on that $3000 and better yet, the $3000 itself could be converted to 10,000 HIVE.
Being prepared for the bad times can be profitable as well and one thing i aim to do for SPinvest makes it so that's it's profitable every year and not just bull years.

Jan 2023 - GroupBuy (GB)
By this time, we could be deep in crypto winter and the bear market will have taken over. User numbers will have declined and the strong will remain as they understand wintertime to the time to stack your wallets all the cheap crypto on sales. Just as we prepared for the bear market during the bull market, we prepare for the bull market during the bear market.
This project would have a set lifespan of 3 years and with all tokens holders being paid in HIVE on the 31st Dec 2025
100 group buys
Top 50 ranked tokens only (an exception to HIVE/wLEO)
2 Years of fundings
1 years of HODLing
This will be tokenized group buying. Each fortnight for 2 years, we will host 1 week of voting to select crypto to buy and 1 week to send funds to take part. GB tokens will be only be issued through group buying, no direct sale.
When we look at 2019 and 2020 we saw that there were many great chances to buy crypto very cheap. Not talking about trying to find a 1000x investment, we can see that BTC is up over 700% and ETH over 1200% from this time last year. This would be building up lots of good safe tokens on sale.
We buy for 2 years, HODL for 1 year to collect some divs and then after 3 years, all group buys are converted to HIVE and split between GB token holders. We would hope by this time, we'll have increased your investment by x3-20. Sounds mad, but it could happen and this would most likely be marketed as crypto saving but this is the bull market token.

That's all I have for you today folks but there are plenty of things we can do and investments we can provide, just sometimes it's about the timing. Doing a group buy token now would be a bad idea as you'd have lots of people buying in when the price of high cause its bull market and then 3 years of pain and not happy investors. Would a project like this even last 3 years? Timing is key.
Thank you for reading today's posts, I hope you find the token idea's interesting, let me know if you will invest in these tokens.
Feedback is welcomed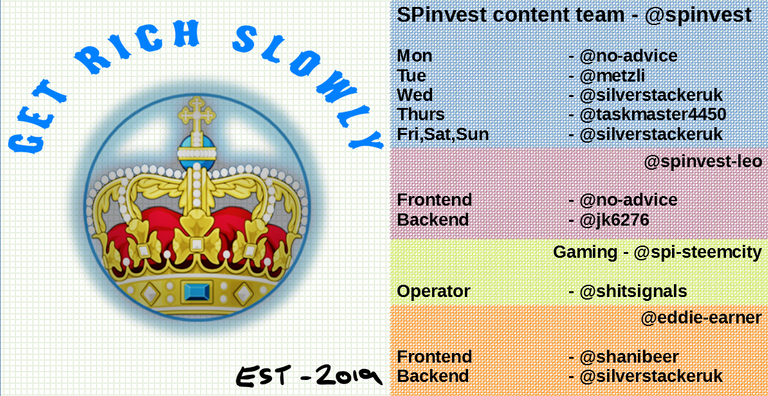 Posted Using LeoFinance Beta