Hello, welcome to this weeks SPinvest update. As always let's jump straight into it.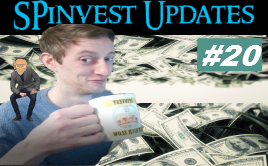 Updates
SPinvest tops $250,000
Were always saying how great SPinvest is but there the proof is in the pudding they say. We've not made any big mistakes to date, we've selected our investments based on numbers, not FOMO and stuck mostly to our plans. The results are really starting to show as the dollar value of the total fund is mooning. It's only April and many are saying the bullrun is only getting started so there is lots of room for growth. I honestly think SPinvest could top $500,000 by DEC 21/JAN 22 if HIVE climbs enough.
Anyways, i thought i would share that with you guys as its always good to give good news.
| MONTH | $ | MONTH | $ |
| --- | --- | --- | --- |
| MAY 2020 | $44,800 | NOV 2020 | $41,440 |
| JUN 2020 | $43,600 | DEC 2020 | $54,300 |
| JUL 2020 | $40,400 | JAN 2021 | $68,200 |
| AUG 2020 | $45,400 | FEB 2021 | $87,800 |
| SEP 2020 | $49,400 | MAR 2021 | $123,800 |
| OCT 2020 | $41,600 | APR 2021 | $257,100 |
We can see that half of that growth has come in the past month, we've basically doubled up in a month, fingers crossed things continue and we can post up some big numbers soon.

Swapping round some HE tokens
I have put a few BRO tokens up for sale to free up some HIVE and buy into LEO while the LEO/HIVE ratio is low. It might go lower if HIVE keeps mooning but our holdings in BRO exceed the value of our LEO holdings and it could be a good idea to swap a few round as LEO is very liquid and BRO is not. BRO tokens ROI has declined a little over the past month are so, I know they have things in the works to increase this and DCity rewards might increase but im a whore for liquidity and having $17,600 in 1 token is a lot. Im only planning to sell around 260 BRO for now but to get max value/profit, we would need to sell off some every now and then. We'll always hold a big bag of BRO 👊

Eddie Earner miners
I have to shill this every week, EDS miners. 1100 out of 2500 remain and with the price of HIVE mooning, the value of your weekly income increases. The HIVE POWER balance of the @eddie-earner account has gone from 22,000 to over 35,500 HP in the past 3 weeks and the ROI for EDS weekly HIVE income has increased from 13% to over 21%. As more miners are sold, the ROI increases for EDS tokens.
The only way to get EDS tokens is by mining them. There are currently 20,200 EDS in circulation and 479,800 more to mine. Each EDS is valued at 1 HIVE and we provided a limited but growing buyback wall on the exchange. There are even a few buy orders that will pay more than 1 HIVE for EDS tokens, im guessing because the ROI is so good and they are worth the premium 😁
So, there are only 1100 EDS miners left. I predict by the time they sell out, the ROI on EDS tokens will be 25%+. I will release the EDS miner x2 token that will reward double mining rewards. This will also help to increase the ROI on EDS tokens by around 8-12%. After miner x2 sells out, I release the last miner and project when sold out, EDS token ROI will be 40%+. Just saying that if you interested to get in early, this could be something to build on every week/month. When new miners are released, the rewards can be 100%+ for the first week are so paying out lots of rewards the early buyers.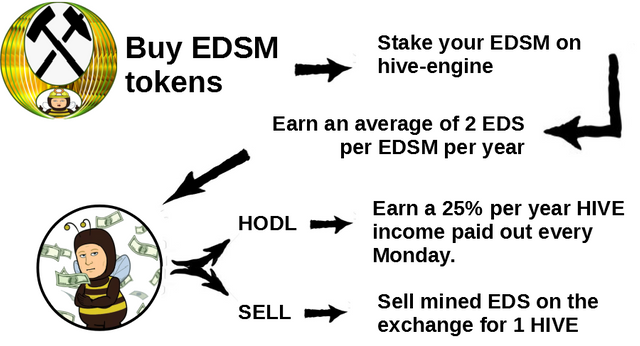 https://hive-engine.com/?p=market&t=EDSM

NFT's?
Im still on the fence with this as I can't think of a use case for them. I like that NFT's can be traced to an owner which as a token cant. Eg, I have no idea who holds the 1st issued SPI token but if we released 1000 NFT's, they would be numbered by order of release. One big advantage to this is being able to gamify token ownership. I've been playing with a few idea's on either a series are a lotto.
Series
This could do with a post by itself. The idea would be to run multiple series of NFT's that would be airdropped to certain tribes. As a quick example, we select 4 tribes/projects. Each tribe would have maybe 6 NFTs in the series so 4 series of 6 for a total of 24. We airdrop an NFT every fortnight so it takes 48 weeks to airdrop all the NFT's. We would release 1 series at a time but change the tribe it's airdropped to every fortnight.
When all of a series is issued, people can burn them in complete series sets for rewards. Each tribe/series would have its own reward pot. Rewards would be paid out lowest to highest so the last reward is the most. These sort of NFT's would not be art tokens. They are a promotional tool for tribes and HE project to drive new buyers to their tokens.
A tribe would pay for the reward pot and we'd do the rest. Your thinking why would a tribe provide a reward pot? Well, to be to the point, if people know they can get in on a 1000-5000 HIVE reward pot by holding tribe token X, people will prob FOMO into that token spreading the distribution of token X into many new wallets and possible future users. If tribe X was to last released, they could set aside 2-3% of burn tokens to fund a reward pot meaning tribes dont dont to fund upfront. Oh, SPinvest makes its money from secondary market sales collecting around 5% from every sale. I assume people would buy/sell these to complete sets.
Anyways, thats the best thing i could think of this week. I'm still on the fence.
Lotto
I have a lotto plan but the facts are there are not enough users on HIVE yet for a proper big Lotto. Most people might buy a few tickets for a week are 2 and then forget about it, after a while new users are hard to find and the project dies off. I'd love to do a lotto, I've tried and failed 2 times in the past and I'd really love to do a daily HIVE lotto with a daily 1 min video draw but im not sure if I can do and fail at another lotto.
As for how to lotto, there are millions of ways. That would be the easy part, selling tickets in the tens of thousands would be hard.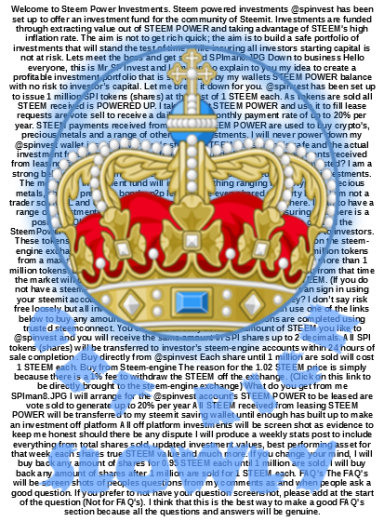 Words are SPinvests first ever uploaded post

That's it
Not too many updates this week are thoughts this week, earning this week were down, HIVE is mooned so we dont care and 100% wallets are sitting in profit. We're still on the grind and each day punished us forward to the goal of just collecting 100% passive income in maybe 20-30 years. haha.

---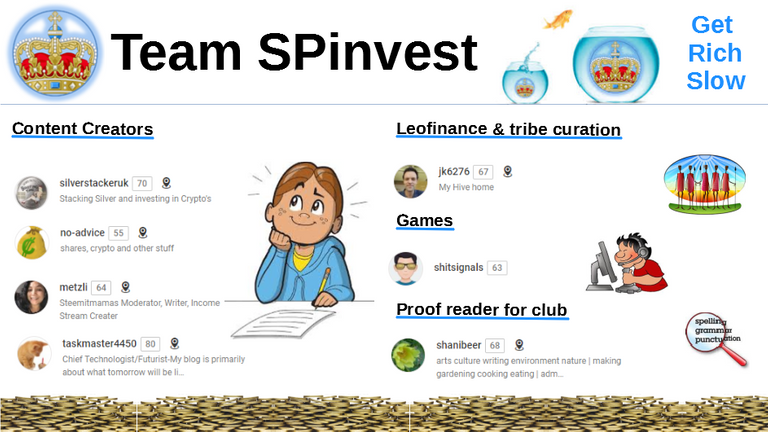 Posted Using LeoFinance Beta