Hello, SPIer's. Great news, SPinvest is now running a hive-engine witness node. This means that we are helping to verify blocks on the hive-engine sidechain which helps with the needed steps toward becoming a decentralized chain.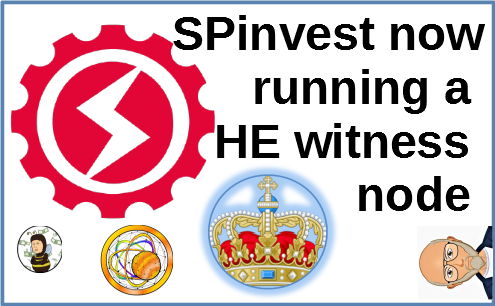 What is a hive-engine witness?
A HE witness is someone that verifies the blocks of the hive-engine sidechain and helps to protect the chain being taken over. HE witnesses and voting for witness almost mirrors HIVE, each user get 30 votes and the top 20 voted on are paid the most. The big difference is, HIVE witness weights are based on HIVE POWER and HE witnesses weights are based on WorkerBee.

Let's take a look
So you can see the list of HIVE and HE witness from this link here are you can use view them from tribalDEX (hive-engine2.0) by clicking here. Both will show lists of witnesses and let you vote. The SPinvest witness is running under the account @spinvest-witness and we've just made it into the top 20 voted wintess but we need more votes to ensure we sty here. You can see the cutoff line just below our account.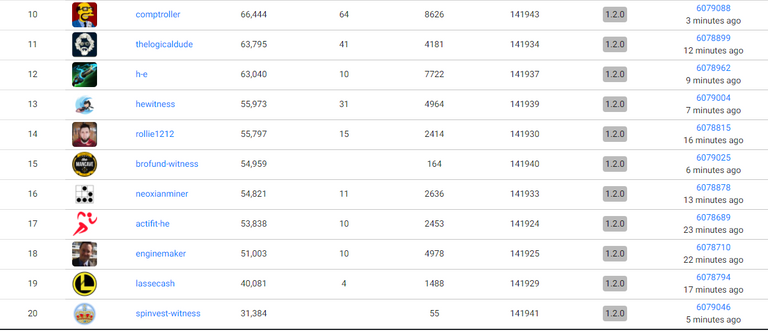 What are WORKERBEE tokens?
These are basically BEE miner tokens. BEE is the native token for hive-engine. Anyone that has workerbee tokens staked will have a voting weight for HE witnesses. If you have any of these tokens, a vote for @spinvest-witness would go a long way.
Why is it important to stay in the top 20?
Rewards of course. We dont do anything for free but if we can help to decentralize hive-engine while earning a few BEE tokens every day, why not? The top 20 witnesses receive an equal amount so the 20th top witness will receive the same as the 1st which is refreshing and different. Rewards are currently around 10 BEE per day. We've not been in the top 20 for more than 24 hours yet hence the under 10 BEE rewards.

Looks like the last block our witness looked at 6079046 was mostly SPORTS rewards being issued and 1 transaction from steemmonsters. Pretty cool, right?
Set up and running cost
The setup cost was $30 which we paid with HIVE and the monthly costs are $13. These monthly costs will be deducted from witness BEE earnings and we are left with the white meat.
I could have set this up myself on a $5 per month server but im, not a dev. I can follow instructions on a screen to set up a node but if something breaks, im between a rock and a hard place. For $13 per month, it's 100% managed and passive just how we like it.

We need your vote if you hold staked workerbee tokens. SPinvest is the first and I think one of, if not the biggest investment fund token ecosystems on HIVE and hive-engine as its backbone for tokens creation and distribution. We've been around from the steem-engine days providing safe investment tokens to hive-engine users. We'll continue to grow and build out using hive-engine.

Shout outs
1st off thanks to @raymondspeaks from @brofund for sharing a contact that made this whole process super simple. Bro is also running a witness, I stole the idea from him. So what? no big deal. Ray steals idea's from me all the time, bahaha. Brofund is also running a witness, bang it a vote as they are providing the same service to the community like us, or we're in the same sector at least.
2nd shout out goes to @bala41288 for setting this up for us. Please vote his HE witness,@kanibot He made the whole process super simple, literally, 2 DM exchanges and set up in under 24 hours. Would have been quicker if we shared the same time zone.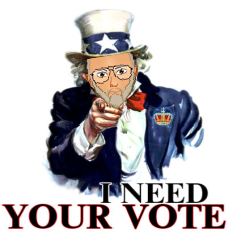 Posted Using LeoFinance Beta