Welcome to a premiere here on @spinvest-leo! With @belemo we have our first Guest-Author who agreed to publish one of his articles over this account. He is an experienced blogger covering topics like finance, fintech, blockchain, cryptocurrency, and football, and is around here on HIVE since late 2017. His Account published an astonishing number of #11,598 articles and comments has a reputation of 73,5 and 1,818 followers.
If you are also interested to show your writing skills as a guest-author to this audience, contact us on Discord.
Is Bitcoin Flippening going to happen this year?
guest-authored by @belemo
A quick look at the Ethereum charts tells an interesting story of what has transpired in the past few days in terms of its run-up to $1100 but even more importantly, the recent movement is also an indication of what might come to pass in the crypto universe.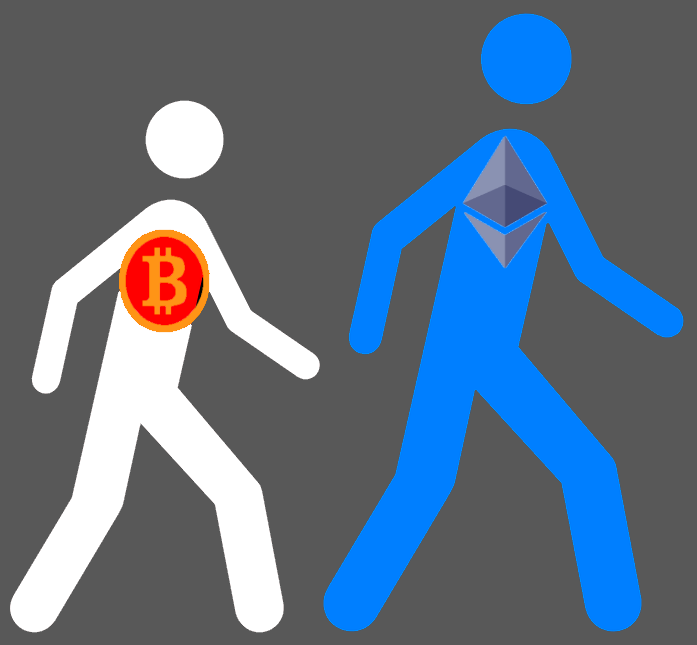 Bitcoin's unprecedented rise to the top of the financial spectrum in terms of performance has hit fever pitch in the past few days. It has gotten to the point that casual conversations about $30,000 per Bitcoin is considered a correction.
This rise in value of Bitcoin against the dollar culminated in setting a new All-time High of around $35,500, and while this might be impressive on its own, the general feeling in crypto conversations indicates that we've not hit the top just yet.
Historical data of Bitcoin in a Bull market depicts a situation where there will be relative calm in and around the recently set ATH before any movement. In terms of movement, no one can say for sure what the next step will be but we can speculate, based on recent events surrounding other cryptocurrencies that some of that value will seep into alts.
As the money machine spins in favour of alt coins, Ethereum, who we can loosely describe as the mother of all alts has made considerable upward movement. While no ATH has been attained yet, it is safe to say that the recent price trend against the dollar and Bitcoin for that matter, has the potential of eclipsing the previously set ATH.
In more ways than one, we could say that this period of positive movement in Ethereum's price that has seen it rise to $1100 per coin, at the time of writing is a waterloo. If the trend persists and Ethereum, just like Bitcoin sets a new record price, the flippening of Bitcoin could theoretically occur at $5000 per token at the current price of Bitcoin.
Looking at it on the surface, the chances of Ethereum flipping Bitcoin this year are very slim but not impossible. Despite being the Apex asset in a sea of cryptos, we can't deny that Bitcoin's recent run was largely fuelled by a newfound institutional romance.
Companies like CashApp and MicroStrategy to name a few, have been making over the counter trades and pumping in new money into the system. This buying pressure sent the market into overdrive and that combined with the usual FOMO to achieve this run. However, unlike Bitcoin, Ethereum's run has been fueled by "the market" and of course the underlying FOMO that typically propagates a bull market.
The next step for Ethereum will be to reach the previous ATH of $1,432 set on the 13th of January 2018 and then navigate beyond that point. For Eth, this looks like it could happen in the coming weeks if this current trend continues.
So in any case, while people are getting rich off this recent trend, it is also likely that there will be the inevitable losses from weak hands that panic sells or lose their nerve. In any case, the FOMO machine never stops working in a Bull market, and at the end of the day, only strong hands will survive.
Conclusion
Eth hasn't reached ATH and so there's more way to go
weak hands get seized.
Institutional Romance with crypto in fledgling stage
The FOMO machine doesn't stop until a new ATH is achieved
Please check out my Freelance gigs:
I write insightful blog posts about, Finance, Fintech, blockchain and cryptocurrency at an affordable rate on Fiverr
I write insightful football articles at an affordable rate on Fiverr
I write insightful blog posts about, Finance, Fintech, blockchain and cryptocurrency at an affordable rate on AnyTask
Signup for Oropcket with my referral link
Contact me:
Discord: belemo#9593
Twitter: https://twitter.com/belemo__
Telegram: uncleskipper
Email: belemok@yahoo.com

---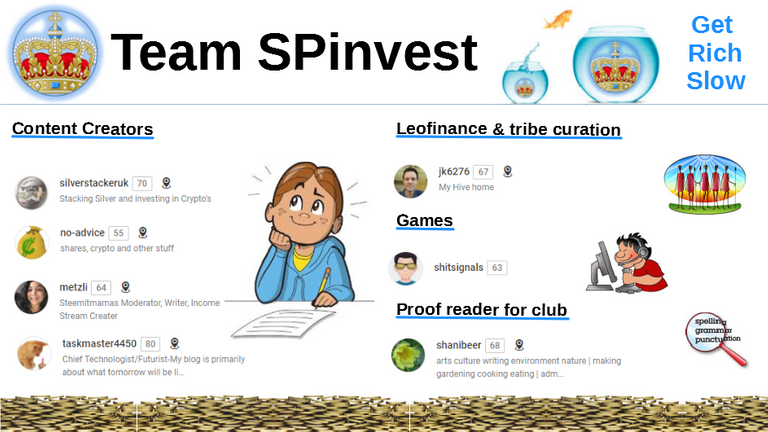 Image by @mariosfame

Posted Using LeoFinance Beta