I hope you already heard of TRAVALA and its Token AVA and managed to get some. @trumpman has introduced this Token several times and also is giving a lot of updates. In a nutshell, AVA is the native token of TRAVALA, a booking-portal similar to booking.com that is owned by Binance. It allows you to pay with crypto, get you discounts, and rewards you with a 24% APR for staking a max amount of 5000 AVA. Se more information in this article.
Currently, the price of AVA has seen a big boost, with a nice plus of +29% during the last 24 hours. On its official website a new announcement was published yesterday.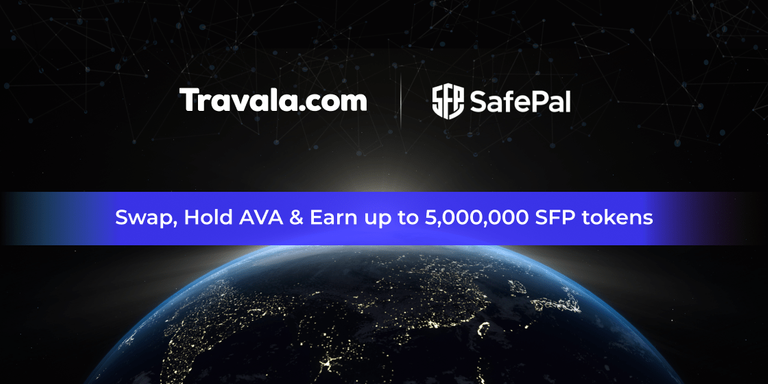 Source
In order to promote its new crypto hardware wallet SafePal, Binance is offering a very interesting bonus to holders of the AVA token.
SafePal the first and only crypto hardware wallet backed and invested by Binance has launched its token. SFP, issued on the Binance Smart Chain, (...) being the first tokenized hardware wallet within the crypto space. SafePal and its ecological partners invite you to join us on the brand-new journey. (...)
A 5,000,000 SFP reward pool is allocated to incentivize all participants who complete the Holding Challenges within the SafePal App. Users who swap and hold 150 AVA for 7 days before January 31st are able to take an exclusive share from the total reward pool.
To qualify, all you have to do is set up a SafePal Software Wallet, create a swap order for 150 AVA, and hold 150 AVA in SafePal wallet for 7 days. There is plenty of time to do this and to get your share of the 5,000,000 SFP reward pool. Everything is explained as a step by step approach in this article
This is @no-advice for @spinvest-leo
Posted Using LeoFinance Beta