SPLINTERLAND CARDS FOR SALE
I bought most of my splinterland cards before the game launched and never played so they have been sitting idle not doing nothing. I tried leasing them a while back but the returns and work involved was too much as I have over 1400 cards. It's time to say goodbye and will to sell them to anyone that wants them. I would prefer to sell them all in 1 lot. I dont want people cherry-picking the best and being left with a bunch of stuff nobody wants. I want rid of every single card.
You could buy the lot at a discount and resale them for a profit or cherry-pick the ones you want and sell the rest to get the ones you keep cheaper. I will accept a decent offer for a quick sale.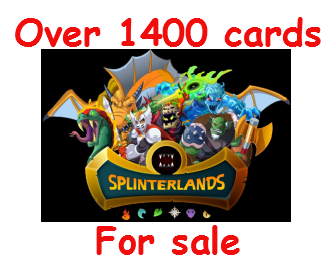 Here is a link to my cards on PeakMonsters
https://peakmonsters.com/@silverstackeruk/collection
They say my total collection is worth around $1500
If your interested, make me an offer in the comments below or DM me on discord - silverstackeruk#3236
---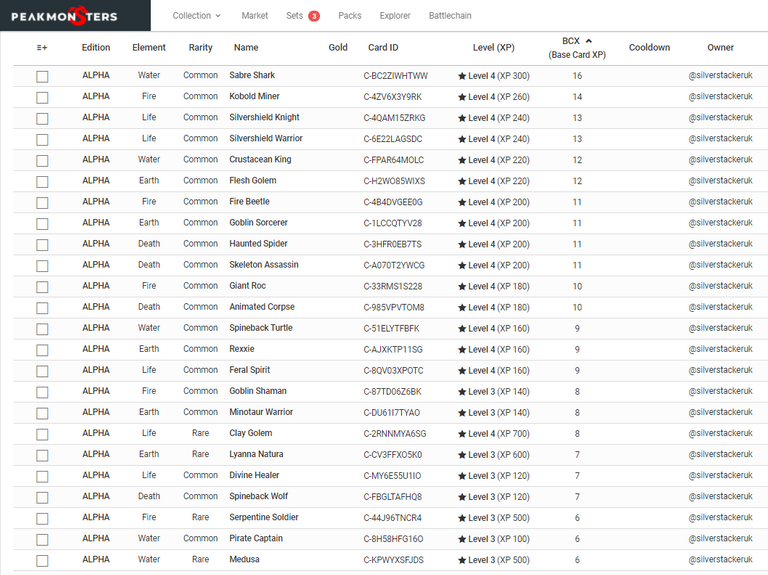 Posted Using LeoFinance Beta