What's up everybody SilverGoldHunter here
And today I will be talking today on Dogecoin's Bullish trend
Well for starters we have all seen lots of headlines from both Tesla and Elon Musk as well.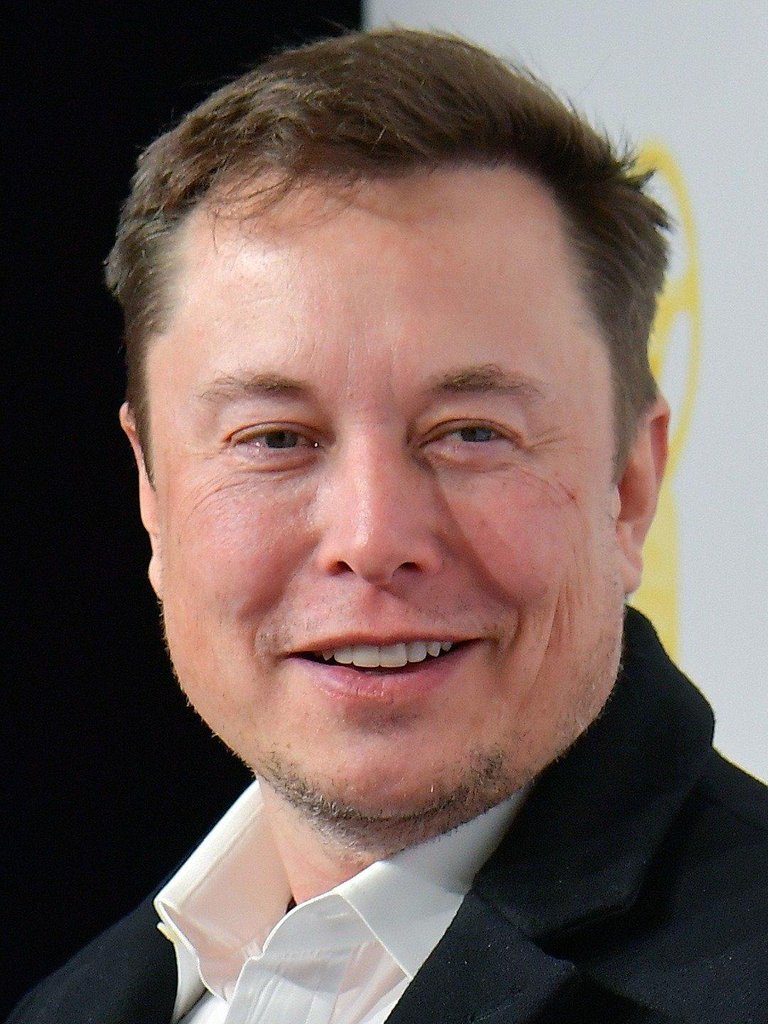 First of all it was Elon Musk PUMPING Dogecoin from day 1 and then it was followed by Tesla's $1.5B gamble on the cryptocurrency.
Today we had a post message from Elon's Twitter account stating that
'Frodo was the underdoge, All thought he would fail, Himself most of all.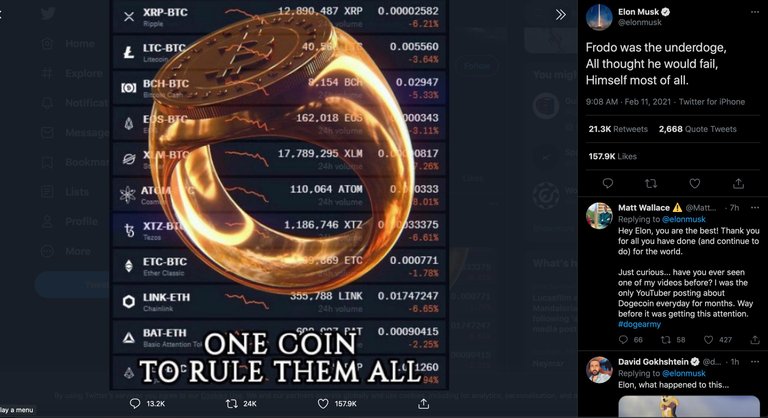 And if we look at the price history of Dogecoin today, It would seemed that it had one of its fantastic week in the Dogecoin history at the current rate on just slightly over $0.07 and also what had intrigued me is that it has over 140,000 watchlisters.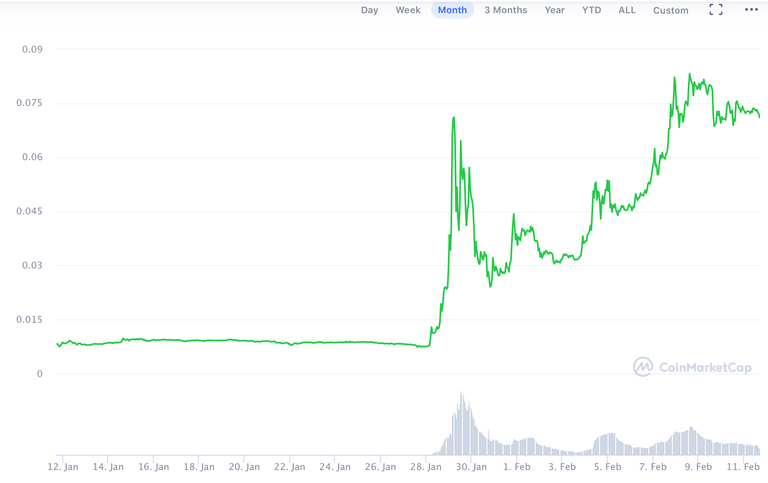 And also I have been felt lucky because I did buy some Dogecoin before the Hype

As you can see I have nearly on 600 DOGE and times with the price I have $42.06 which is a result.
And here is the other question for both me and everyone if you are all interested?
How far do you think that the Dogecoin could hit?
Leave yourself a comment down below
And to all of you have a good day.
SilverGoldHunter (SGH)
PEACE

Posted Using LeoFinance Beta