What's up bloggers everywhere
SilverGoldHiunter here and today I will be setting up a challenge. But before we get into that, I woud like to say that we have seen high greens so far for HIVE with it being up by a considerable percent
So now as we are going into this I would like to say that
My theory is based on future predictions on the following website called
And this is followed by my equations and this might not be reliable,
So you have been WARNED
So let's start this
---
STEP 1: As you can see from my HP I have the amount of 1,232.013 so let's go with that number.

---
STEP 2: Now we head on over to digitalcoinprice.com and we go on over to HIVE and click on forecast which will show us the future prices (but we aware that is may not be accurate) and I change the currency to LTC because 1 time someone called me the LTC King.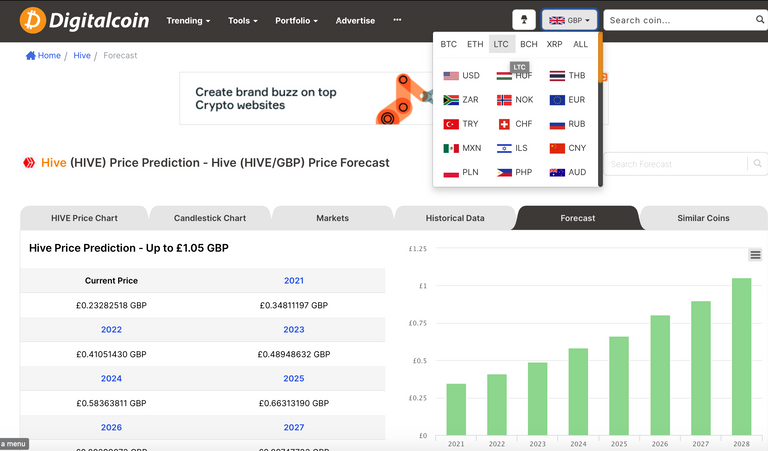 STEP 2B: Then after that I targeted 2028 as 7 years is a good long term phase so by doing that it shows that in 2028 it will be 0.00921248 LTC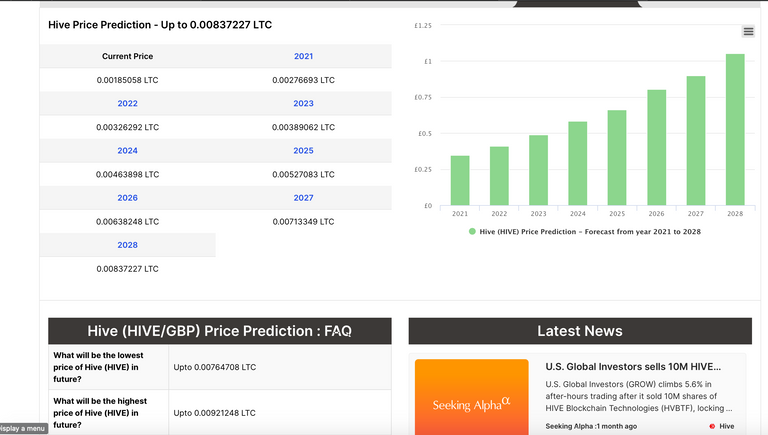 ---
STEP 3: Now we go on over to the Litecoin this time and now you can convert to any FIAT Currency of your choosing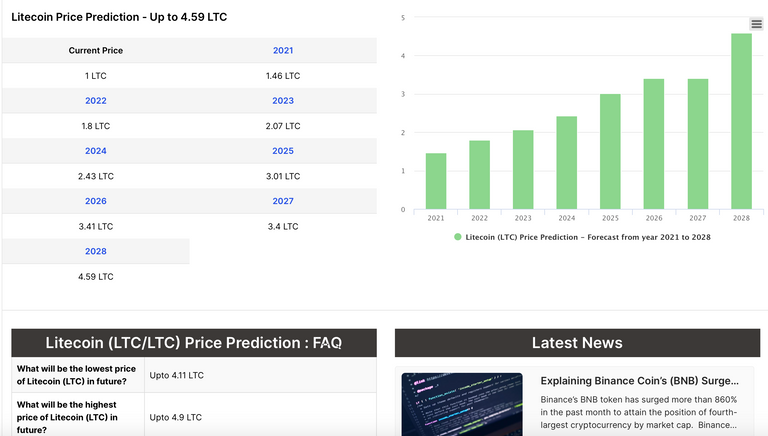 for me I choose GBP

---
FINAL STEP: Let's put the work together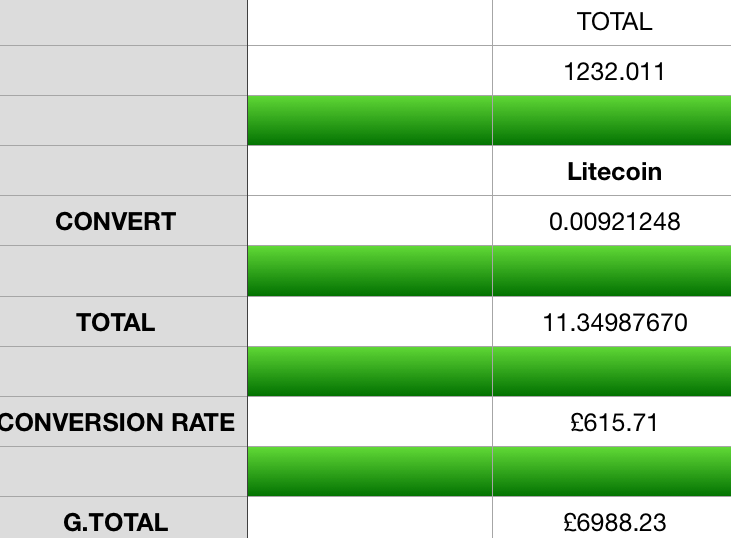 And as you can see, if all the equations put together the total of me hitting towards the year of 2028 I would be getting £6,988.23 which is nearly £7,000.
I hope that this post inspires you to keep posting to your hearts content and if you want to do this similar to what I did, I would love to see your results and how far it will take you.
PLEASE BE AWARE this is not accurate so please do your homework
Have a good day to all
SilverGoldHunter (SGH)
ADIOS
HIVE or may even LEO to the moon
Posted Using LeoFinance Beta