Morning to all,
SilverGoldHunter reporting for duty,
I've got up to a fine chilli cold morning here in London and also to my knowkledge that when I looked at the price of Silver this happened.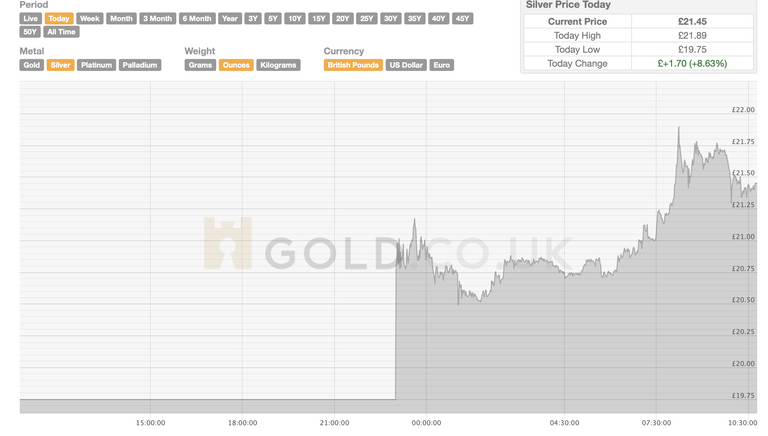 Silver has had a BIG climb back into and over the £20.00 mark but what really amazed me is that it has gone up by over 8% from the beginning of last night to NOW.
So I did some digging into this and I have found that we are hoping to hit back against the Wall Street Banks by buying Silver like crazy.
In my view that I am very interested into this and I feel that I would want to get in on this Silver Train.
I will leave you a live feed for you to keep track of this.
So to everyone keep buying Silver to your heart's content.
P.S. DO YOUR RESEARCH FIRST BEFORE TAKING PART.
SilverGoldHunter (SGH)
ADIOS

Posted Using LeoFinance Beta