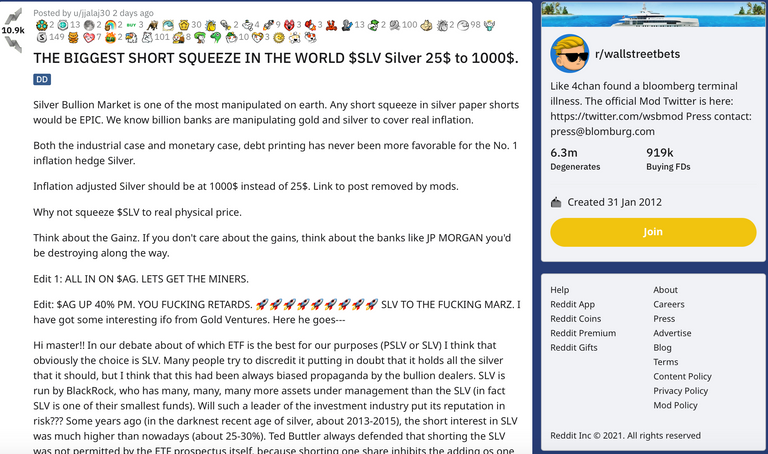 Hi all,
SilverGoldHunter reporting for duty once again,
Just this moment that I just got a youtube clip from Silver Slayer and this video stating that the biggest short squeezing for SLV from $25 to a whopping $1,000.
So let me go through this with you
A. The Banks are ripping us out of pocket
B. It is time for us to start buying silver as much as we can before it rises up to unbearable heights (Which is a good thing)
I will leave you a link for you all to read.
https://www.reddit.com/r/wallstreetbets/comments/l68ill/the_biggest_short_squeeze_in_the_world_slv_silver/
PLEASE NOTE I AM NOT YOUR FINANCIAL ADVIDSOR, DO YOUR RESEARCH
SilverGoldHunter (SGH)
PEACE

Posted Using LeoFinance Beta