What's up bloggers
SilverGoldHunter here again
And today I will be doing a coin review of a coin from the Royal Australian Mint.
Which is this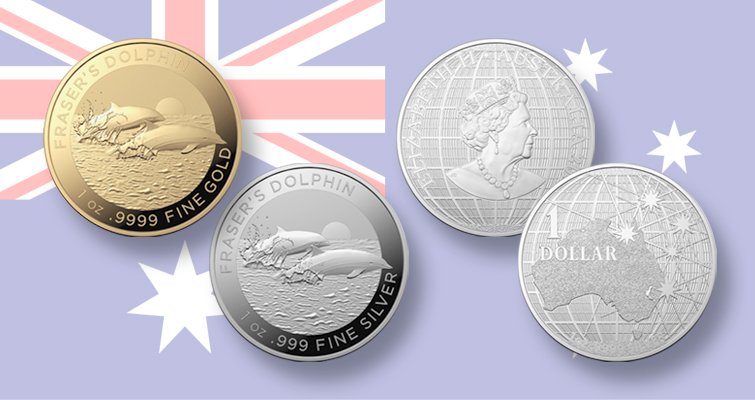 1oz Fraser Dolphin Coin
---
2021 The Fraser Dolphin coin is the third instalment of the dolphin series
All four of these coins feature the Jody Clark effigy of Queen Elizabeth II on the obverse and they also feature the New South Wales' animal emblem, the platypus and marking the place of Sydney on the map.
The Dolphin coins which are a pair of Fraser's dolphins that was discovered by Francis Fraser in 1956 after Francis identified the dolphins at the British Museum in the UK.
These two dolphins grace on the reverse design of the Fraser's Dolphin bullion coins was done by artist Aleksandra Stokic.
---
Specifications
The silver coins measure, 40 millimetres in diameter have an unlimited mintage, but however, the Dolphin silver coins have a maximum mintage of 25,000 pieces.
And the gold coins measure 38.74 millimetres in diameter and have a tiny mintage limit of 250 pieces.
---
In my views that this coin could be interesting to anyone who is a fan of dolphins.
I hope that you enjoy your day and I will catch you all o the next blog
PEACE OUT EVERYBODY
SilverGoldHunter
Posted Using LeoFinance Beta