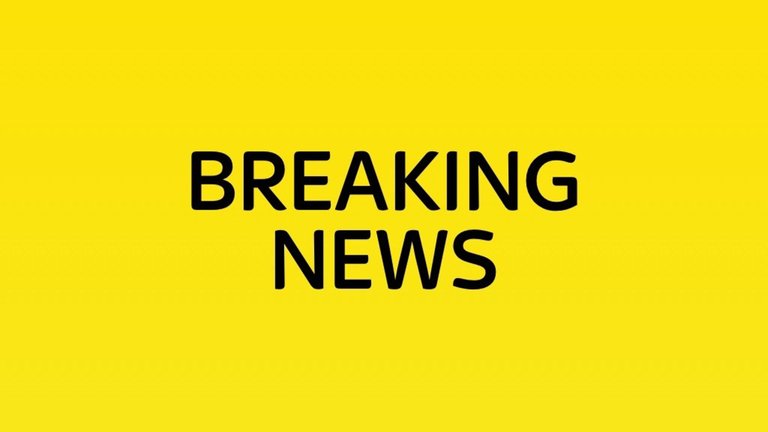 Hey all,
I've just read from sources saying that both Gold & Silver are hitting hard on the way up.
This comes from the US as they have lifted by a lower dollar index and by the US Treasury bond yields which by backing off a bit from this week's highs and by inviting the shorter-term futures traders to the long side of the metals. And if everything goes that way for June, then the gold future would be up by $10.30 more to $1,794.60 and the July Comex $0.378 at $26.90 an ounce.
---
What has caused this effect to happen?
Well numerous of things such as
Bank of England keeping the interests at 0.1%
China said it is suspending its economic dialogue with Australia which could cause it to deteriorate.
Stronger consumer and commercial demand for goods that adds to the inflation argument.
The lowering of the US Dollar Index
---
Market Price So far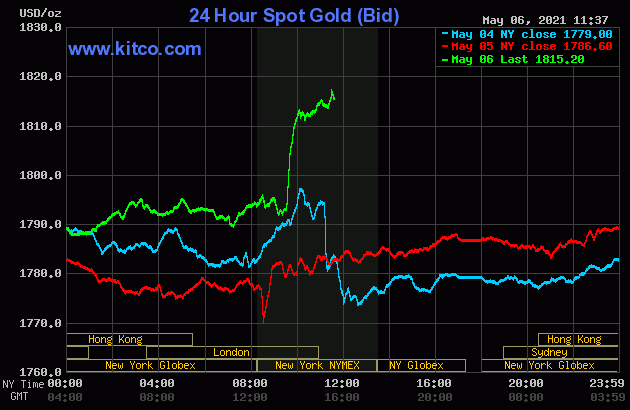 If we start looking at the Gold front so far, the gold has been very strong throughout the day, if we look at the comparison between May 4 & 5th, it would seem that it could a massive advantage during this opportunity.
And for the silver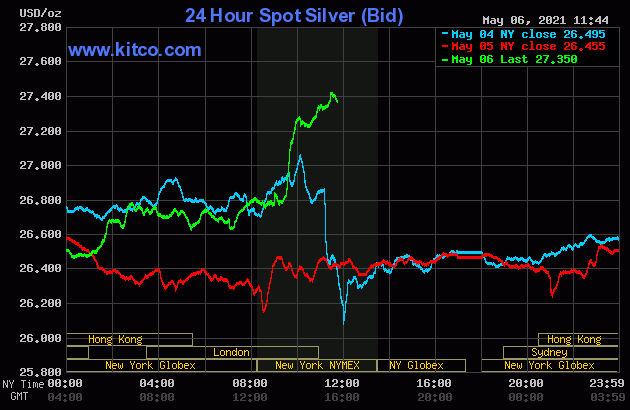 The Silver Bulls upside is that the price objective is closing July futures prices above solid technical resistance at $28.00 an ounce which is good for all the silver investors (like me) for the downside is that it could fall to $25.745 per ounce.
---
SOURCES
---
So now here is the next question, Is it the right time now to sell your silver?
As for me I wouldn't as I am in it for the long term.
(Please note that I am not your financial advisor, So please conduct your own research).
If you like this blog with the bull of Silver & Gold rising, hit the heart icon and which shows that you love this blog
And I will catch all your bloggers on the next one
PEACE OUT EVERYBODY
SilverGoldHunter
Posted Using LeoFinance Beta