Afternoon everyone....


The weather wasn't cooperating with my work in the shop last night. It was raining out and the humidity level was keeping the lacquer finish I had sprayed from drying.
So......


I decided to finish going through the box that I currently have from my private storage facility.
Low and behold there was an itsy bitsy American Gold Eagle inside. I have never been a really big gold collector. It's always been coins and silver with a small piece of gold mixed in once in a while.
As of late I'm not a big fan of the silver premiums, so I'm leaning towards gold more. Which means I'm not buying much at all.
But enough about that....


Let's look at what I've got. It's a 1/10 ounce American Gold Eagles. It's a 1999 which doesn't matter, there's no numismatic value to it.
This is how I used to buy gold. The premiums on 1/10 ounce gold is as bad now as the premiums on silver are. These are by no means how to stack gold.
My suggestion would be to hold off and save enough to atleast buy a quarter ounce. Those premiums aren't great either now but half of what the 1/10 are.
So here's the coin...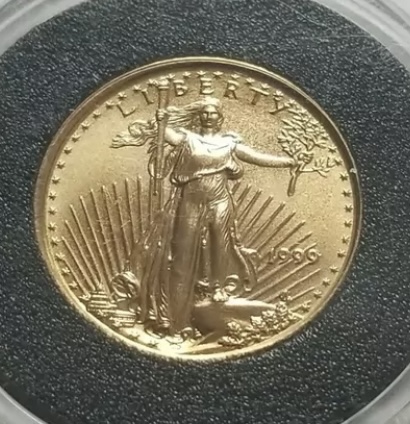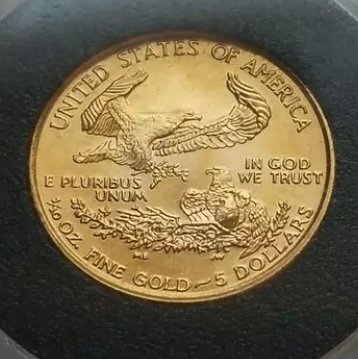 Posted Using LeoFinance Beta