Morning everyone....


Today I am going to share a piece that was poured by one of our very own. That person is @raybrockman and his Toxic Pours.
While this is not a brand new acquisition, I have never showed this piece before.
Ray started pouring, about a year ago now. At least that's when he started selling his poured silver anyway.
Ray was quickly becoming quite good at pours and his pieces are well done. It's been quite a few months now since I've heard of any new pours from Ray.
I know that he has a lot going on, and with the pandemic and everything else. I hope he gets back to pouring.
Every time Ray poured something new he would send me the pictures. I'm one of those get the first pour guys. So pretty much all of my pours from Ray are number ones. All except his logo bar which @summertooth has.
I am a big skull guy, I think skulls look awesome in silver. So when Ray did this first Sugar Skull pour, no doubt it was coming my way.
So without any further ado....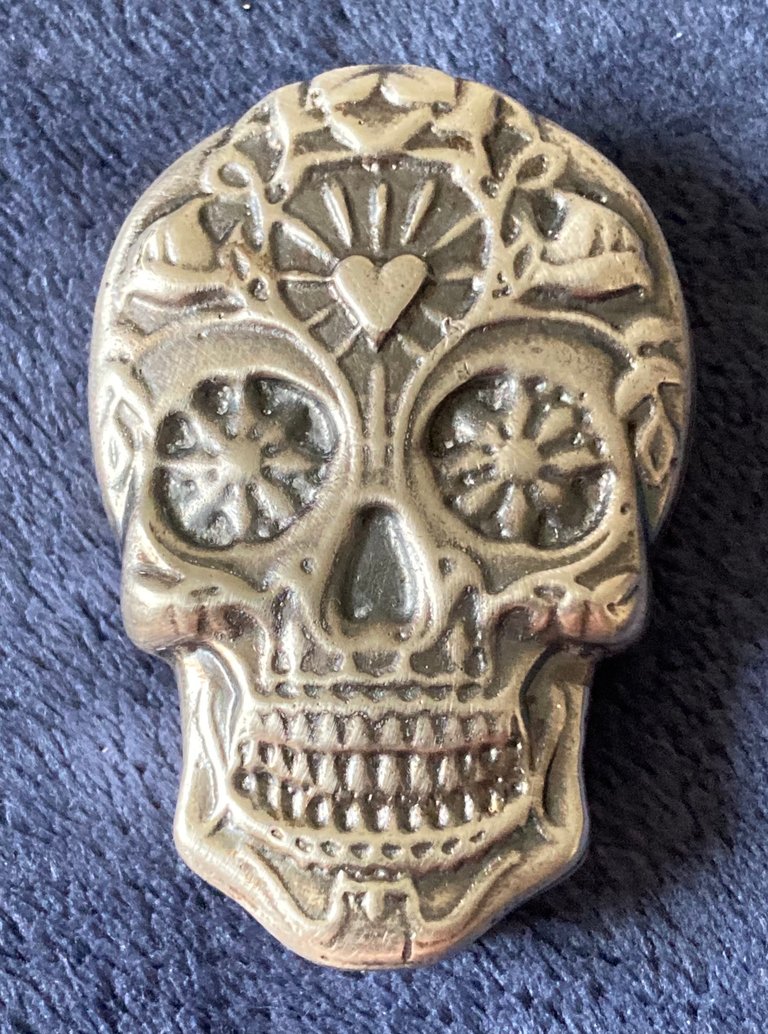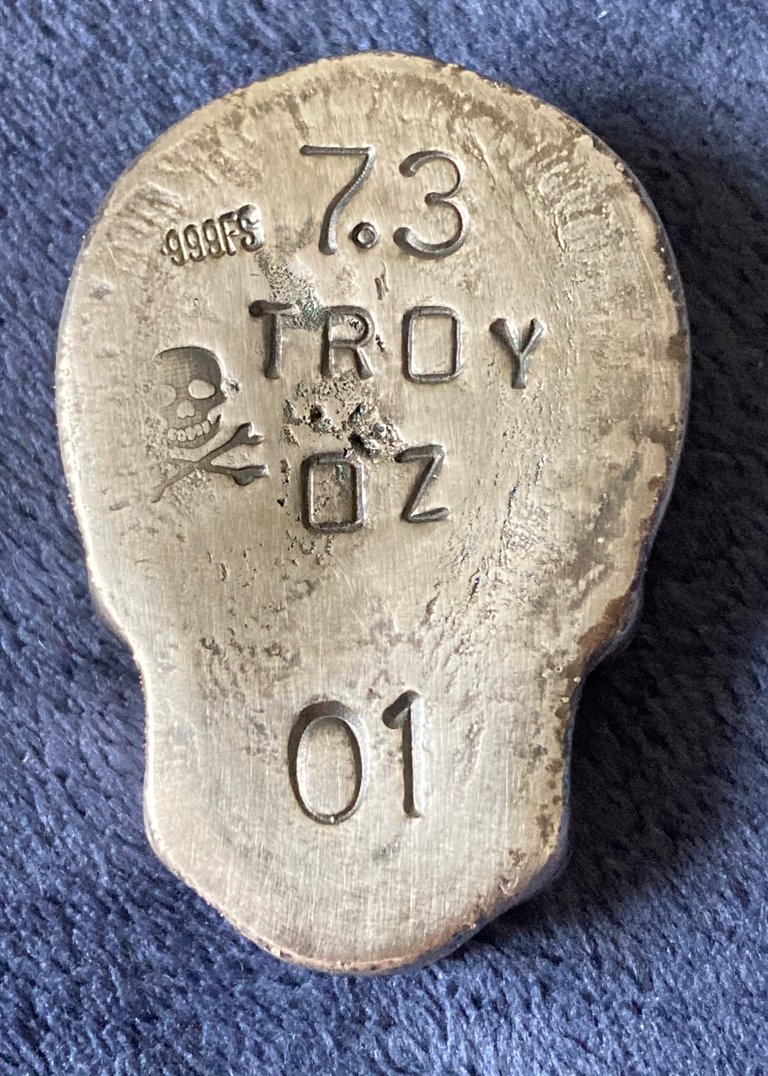 Posted Using LeoFinance Beta