Hello everyone....


When you go through boxes of stuff that you haven't opened in years, you just never know what you will find.
That is the case with this post for #worldcoinwednesday. Inside my last box from my private security place was a small ziploc bag with a bunch of loose coins in it.
I don't even know why any of them were in the box even. None of them are in great condition, and none of them have precious metals in them either.
However I did find this coin interesting. One because of the shape, and two because it's the only coin I've ever owned from India I believe.
Up until I looked this coin up on Numista I knew zero about it.
So here is the coin and specs:


Country India - British
Type Standard circulation coin
Year 1945
Value 2 Annas = 1/8 Rupee (1/8)
Currency Rupee (1862-1947)
Composition Nickel brass
Weight 5.84 g
Diameter 25.30 mm
Thickness 1.60 mm
Shape Square with rounded corners
Orientation Medal alignment ↑↑
Demonetized Yes
References KM# 543
Obverse
Crowned bust of King George VI, left, English legend around
Lettering: GEORGE VI KING EMPEROR
Engraver: Percy Metcalfe
Reverse
Denomination and date within floral design. "Two annas" in 4 languages Urdu, Bengali, Nagari and Telugu
Lettering:
دو آن
दो आना দুই মানা
2
ANNAS
INDIA
1945
రెండుఅణాఒ
Translation: 2 annas
Edge
Plain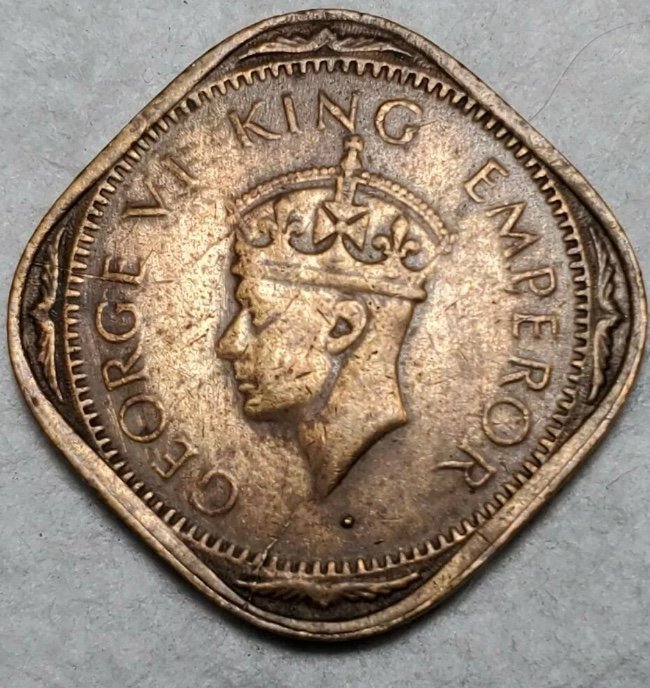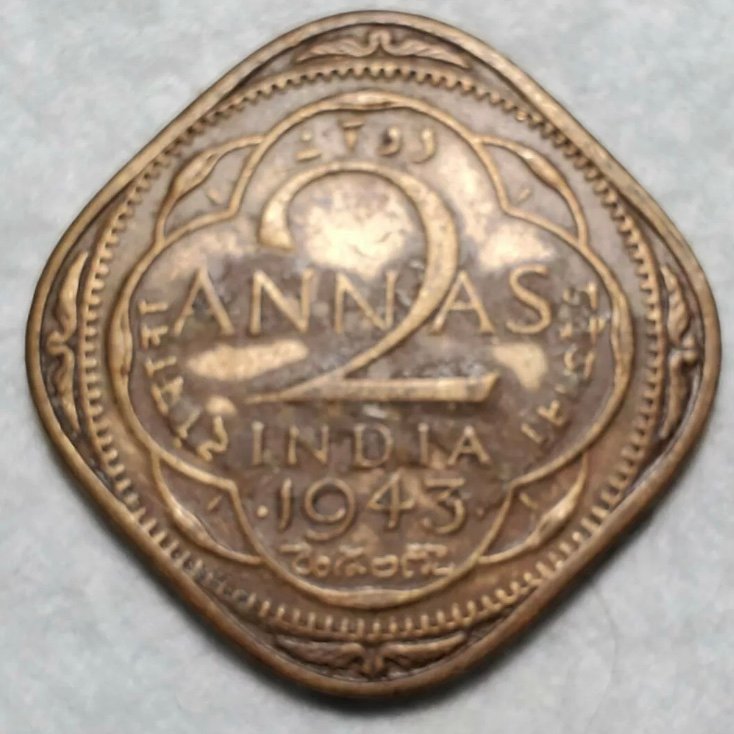 Have a great day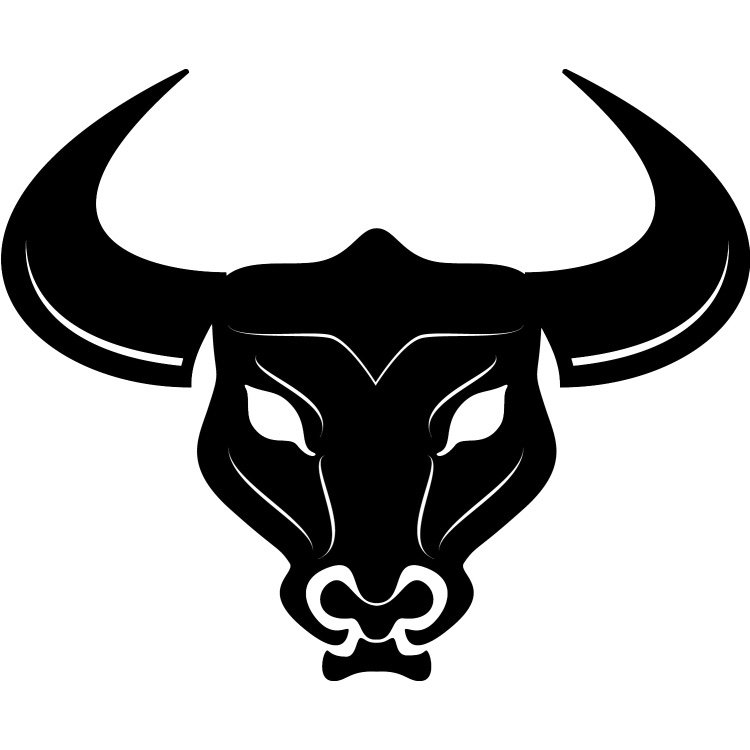 Posted Using LeoFinance