Many coins are flirting with key support/resistance levels after the crypto flash sale last night. DOT is one of them.
Key Level In Play...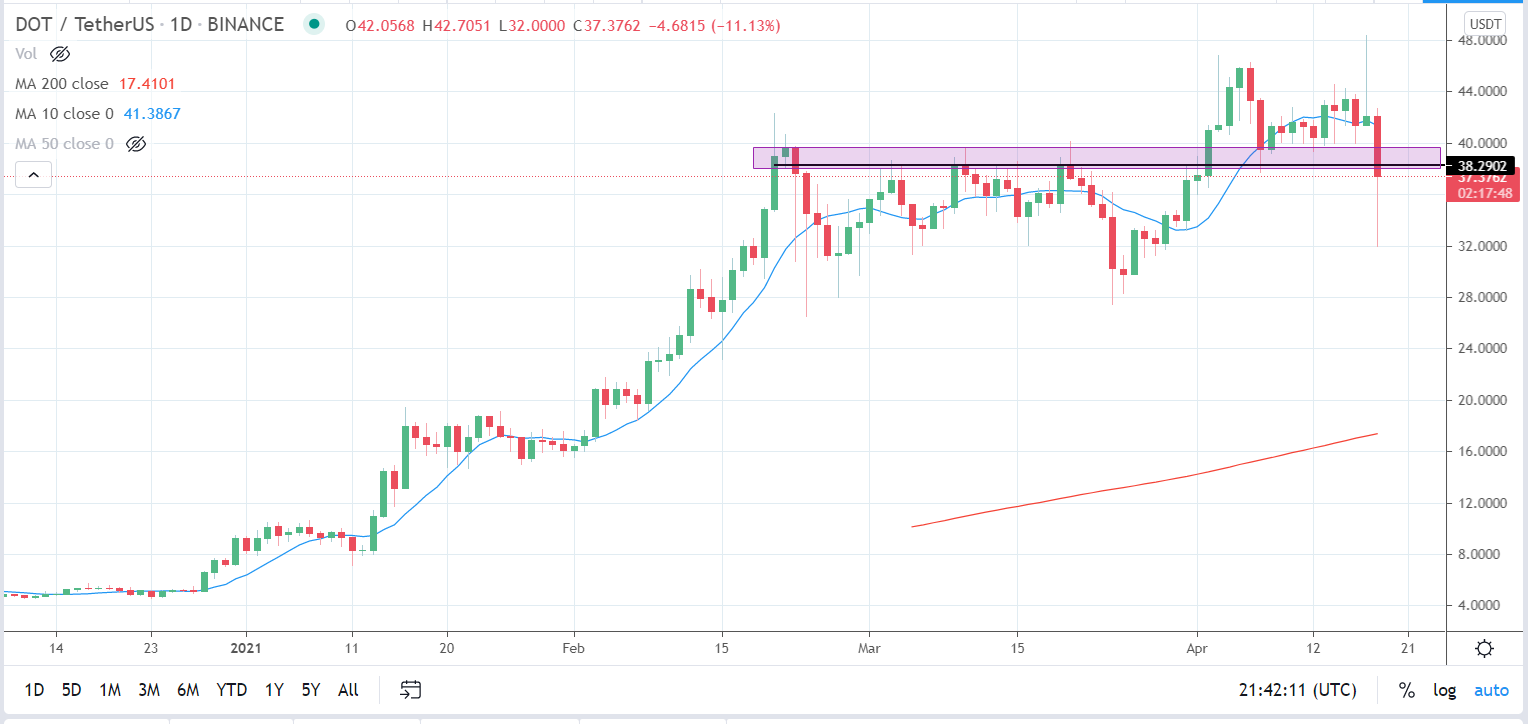 Can the bulls hold claim to the range?
Looking at the chart the 38 to 39 area has acted as a pivot point a bunch over the past two months.
After seeing price hit its head on it four times before finally braking through in early April, price gave us a confirmation of that breakout with a test of the level which was held as price then consolidated sideways until last night's sell off.
After the sell off spike, which touched the prior support level in the 32 area before the bounce, price now fights with the 38-39 area once again.
The current daily candle closes in a couple hours and it would be a huge win for the bulls if price can close up around 39.
It isn't the end of the world if that does not happen, it just means price is in the lower range now with downside support of 31-32 and the upside being the 39.
Posted Using LeoFinance Beta